A Kentucky public artist is planning a handful of events to go with her new sculpture project at the Josephine Sculpture Park.
Tara Remington, known professionally as Remi, recently began her term at the Franklin County park. She said she has worked as an artist-in-residence for a number of programs in the last decade and has done several commission projects throughout the state.
"This is very new, but it's definitely in my comfort zone," Remington said. "Being an artist-in-residence is something I've done for the last decade."
During her time, Remington said she will complete her first sculpture.
"This one is all outdoors," she said. "I've done large-scale installations. This is the first sculpture I've done."
The project under construction is a large hand called TerraHand. It will be about seven feet tall and about 4 feet wide, so people can sit and survey nature at the park.
"The symbolism of the hand is community and being together and creating something together and caring for the earth and each other," she said. 
Site preparation is already underway using local limestone and gravel to make the base with cinder blocks as part of the central structure.
Remington is using the cob method, which uses mud, sand and straw.
"You build it up around an armature," she said. Once it dries, it will be plastered over.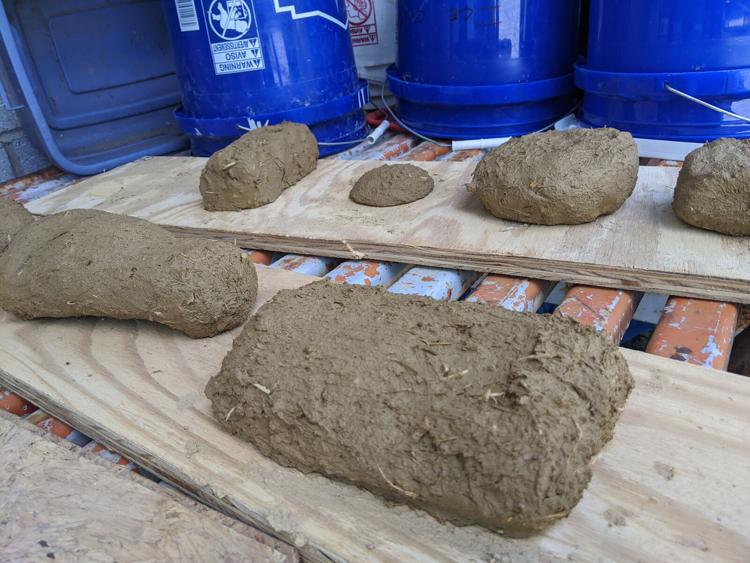 The cob method, she said, was used to build homes in Wales about 4,000 years ago. Many of the homes built that way are still standing, she said.
There will be an artist talk at 7 p.m. Thursday at the Grand Theatre, where she will speak about her work. There will also be a small-scale sculpture workshop from 9 a.m. to noon on Aug. 7. Preregistration is required.
Remington is also offering one-on-one sessions using the cob method from 10 a.m. to noon on Mondays through Saturdays until Aug. 12.
The Josephine Sculpture Park is located at 3355 Lawrenceburg Road in Frankfort. The park is open every day from dawn until dusk.