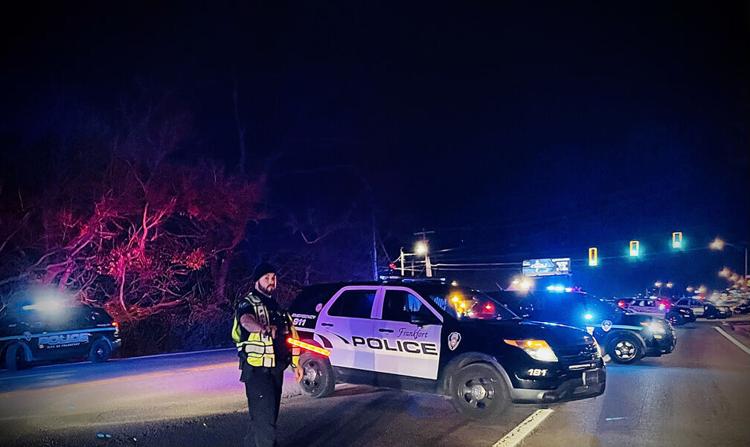 Firefighters rescued the resident of a house on Old Country Lane Tuesday evening after a fire broke out in the basement.
Franklin County firefighters were first called to the residence at 5:24 p.m. 
Franklin County Fire Chief Kevin Hutcherson said the fire was contained to the basement but caused heat and smoke damage to the main level of the single-story home.
Firefighters rescued the resident from the living room. Hutcherson said the person was transported to Frankfort Regional Medical Center to be treated for smoke inhalation.
The cause of the fire remains under investigation, but Hutcherson said nothing appeared to be suspicious.
"It appears it started in the basement," he said. "Most of the upper part of the structure was heat and smoke damage."
The fire itself was contained to the basement.
Firefighters from the county and city departments were on the scene for about 3½ hours. Police closed Versailles Road for more than an hour to accommodate fire hoses to reach the scene.