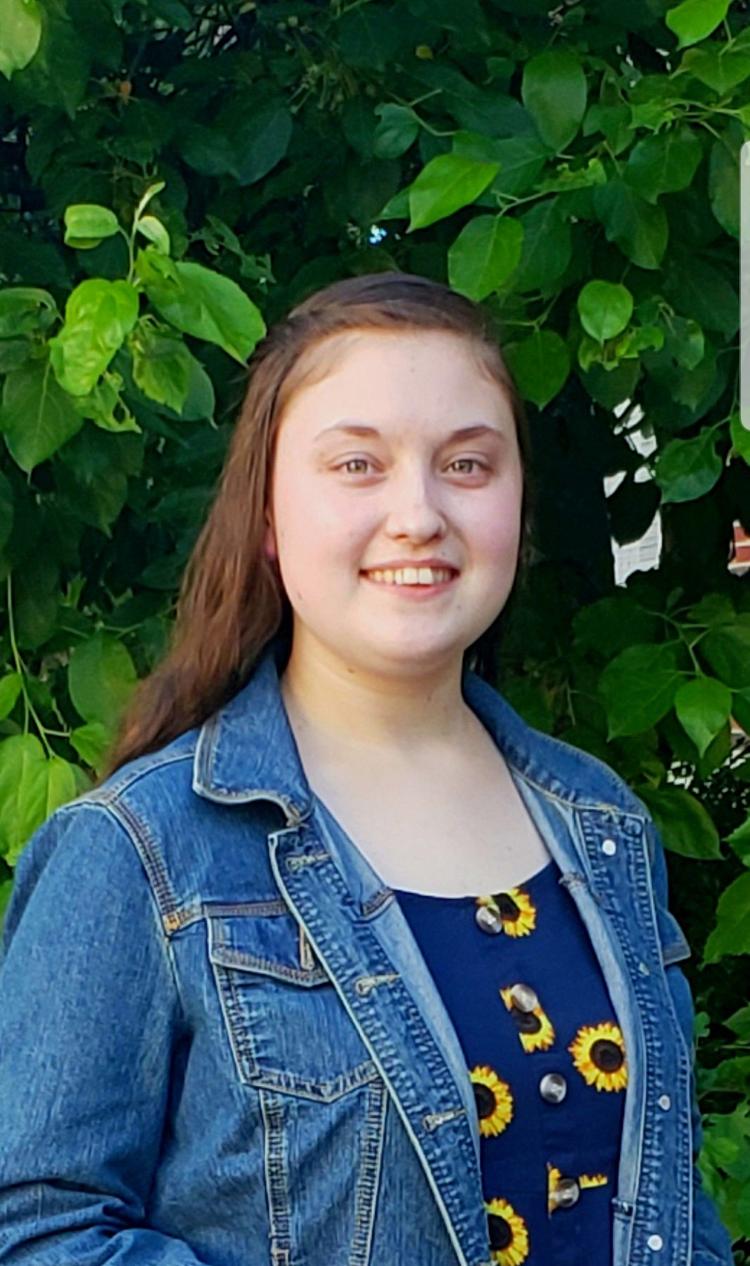 Emily Davis, the winner of ReForest Frankfort's recent logo contest, said she entered the contest at the suggestion of her art teacher Janis Kirstein.
Davis, a 16-year-old rising junior at Western Hills High School, said it took a few days to finish her winning design. She was working on other pieces in Kirstein's class when the instructor brought up the contest and suggested Davis enter. 
"I was really grateful that she thought my art was good enough for this countywide competition," Davis said. 
ReForest Frankfort is an annual tree-planting event held in April. This year's event marked the 11th anniversary of ReForest Frankfort. Since 2008, ReForest Frankfort volunteers have planted about 20,000 trees in local parks. The organization has held art contests like this in the past, with logos appearing on the following year's T-shirt. 
Davis' logo features a hand that is colored blue with green leaves. The words "ReForest Frankfort!" are above and below the hand. Davis said she likes working with nature themes in art, so the contest interested her. She also wanted to stay away from using a tree because she thought other entries would primarily use trees. 
Since she and her family moved to Kentucky about five years ago, Davis hasn't entered a local art contest, but she did in Arizona. Davis placed fourth in woodworking at the state Beta Club convention in January. 
For ReForest Frankfort's contest, Davis received a $50 check as a prize. She will probably use the money to buy more art supplies. She mostly works with acrylic and water color paints. 
She said she has always been creative and enjoyed doing arts and crafts when she was younger. She started taking art classes while a student at Bondurant Middle School and said various teachers' support has encouraged her to continue pursing art. Davis said that she was considering an art school in Ohio, but art isn't her first choice as a career. 
The second place and third place winners were Adam Gritton of Franklin County High School and Katelyn Judd of Frankfort High School, respectively.