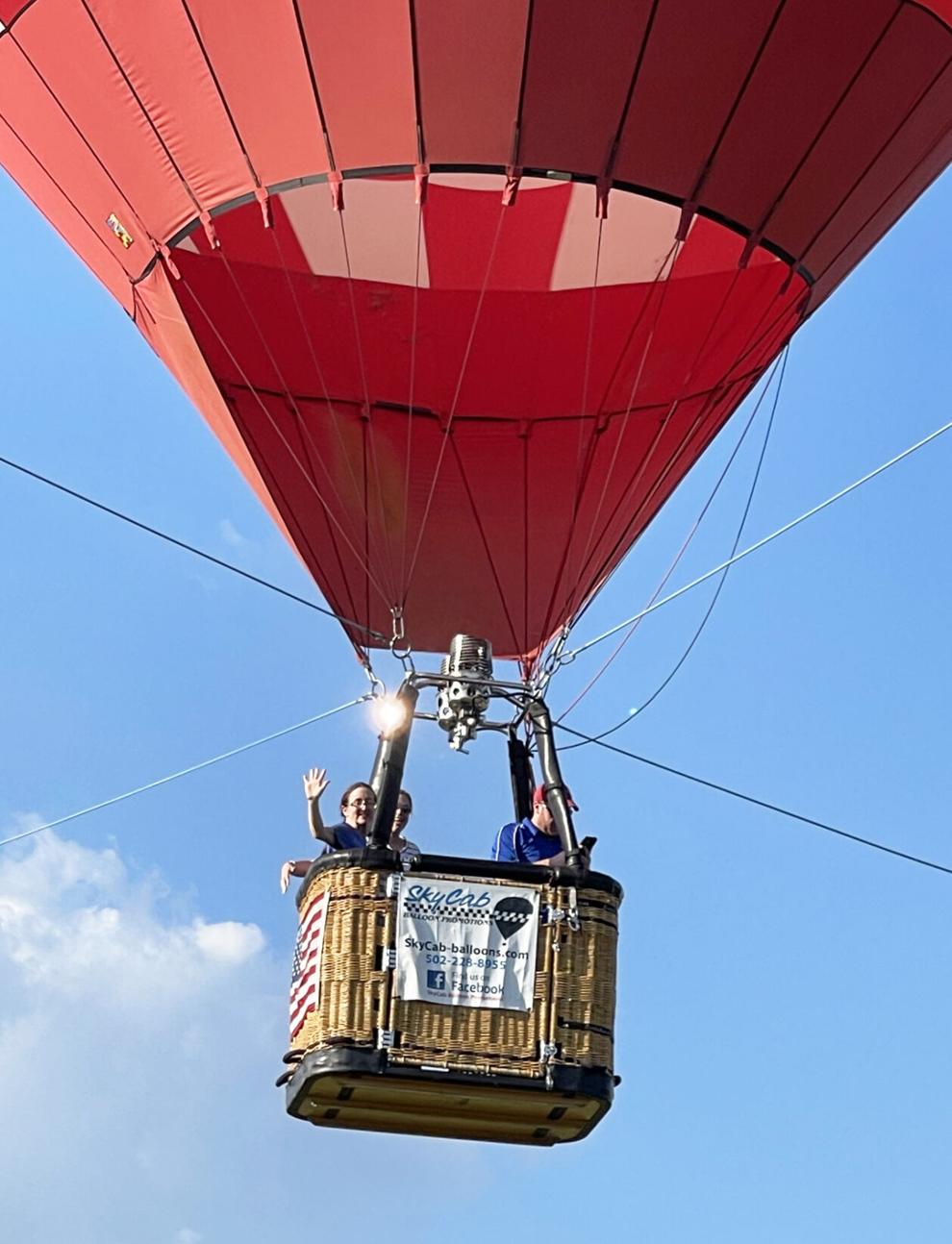 Several seniors got a chance to view Friday's sunset from a vantage point they never have — a hot air balloon.
Residents at Dominion Senior Living of Frankfort on Leonardwood Drive were treated to rides in a hot air balloon that was tethered to the ground.
"I've never been in one," said Shelly Headen, who went first. "I'm so excited."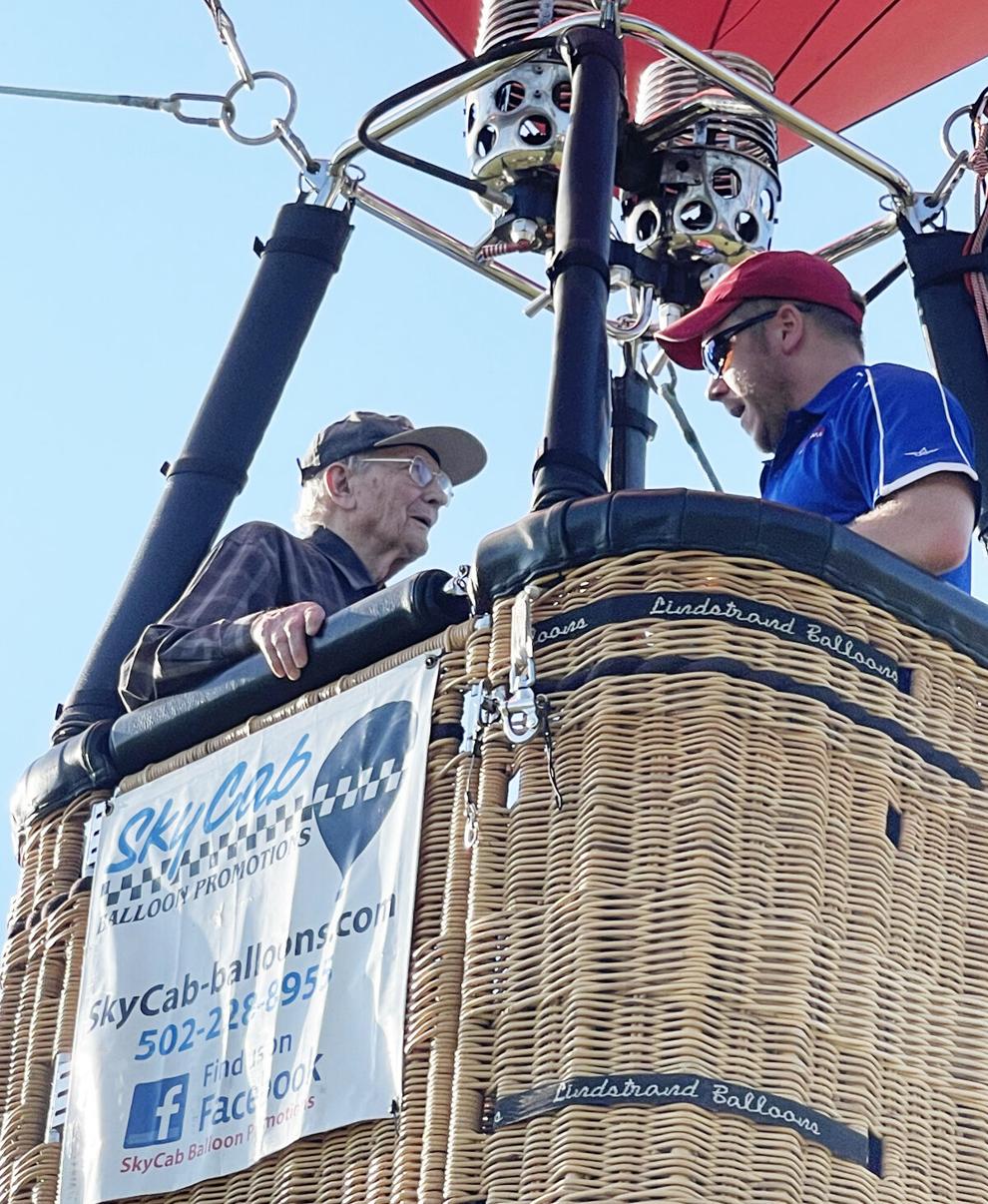 Priscilla and Bill Barnes were also first-timers but said they thoroughly enjoyed the view. Bill pointed at and waved to fellow residents on the way down.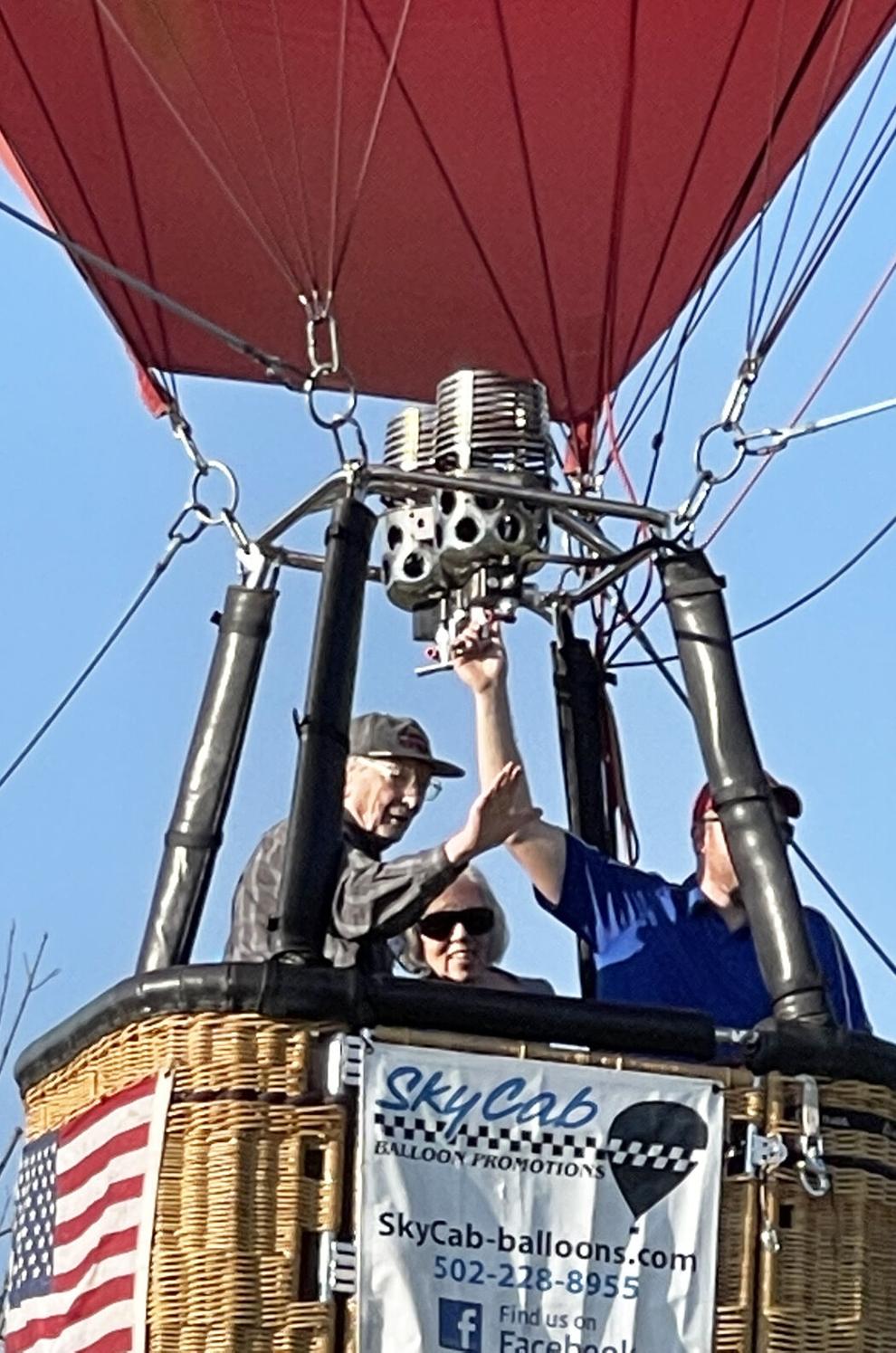 "I never thought I'd get to do this," Priscilla added.