The old adage that March comes in like a lion and goes out like a lamb may not ring true this year.
After a sunny spring day with temperatures reaching into the mid-70s on Tuesday, the National Weather Service in Louisville is predicting rain showers possibly mixing with snow Wednesday night.
There is an 80% chance of showers Wednesday with a high around 55 and winds out of the north at 10-13 mph and gusts as high as 21 mph. Between a quarter-inch and half-inch of rain is possible.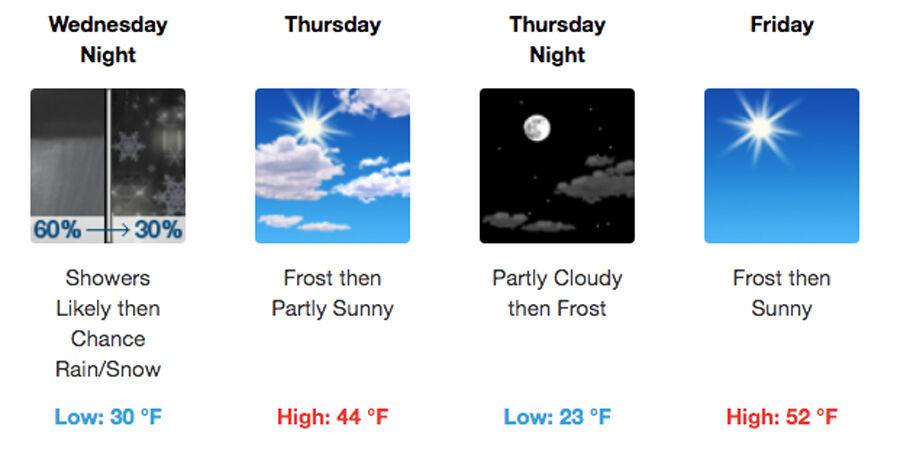 On Wednesday night there is a 60% chance of precipitation and rain may turn to snow as overnight lows dip near 30. Little or no snow accumulation is expected.
The latest measurable snowfall that Frankfort has ever received was a half-inch on April 10, 1973.
Widespread frost is likely before 10 a.m. Thursday. Sunny skies will prevail with the high only reaching the mid-40s. Winds will be out of the northwest at 6-14 mph with gusts as high as 22 mph.
The projected overnight low Thursday night is 23 with widespread frost expected between 4-10 a.m. Friday. Even though it sounds cold for April 1, Frankfort's record low for this date is 16, set in 1969.
Temperatures will slowly rebound with a daytime high of 52 forecast on Friday and overnight low near 31.