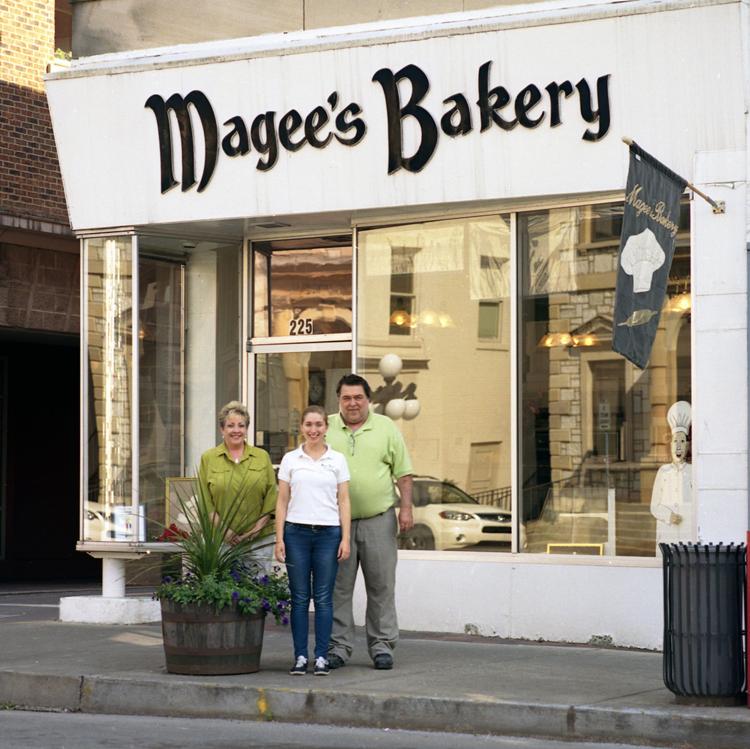 When Charlie Schwartz was graduating high school, he had a choice to make.
"His parents asked him if he'd like to go college," Schwartz's wife, Alice, said. "If not, they would buy him a house and he could work here."
Schwartz decided to stay and work at his parents' business, Magee's Bakery, where he worked for 40 years and became a local institution.
Schwartz, 62, died on Tuesday at Frankfort Regional Medical Center.
A celebration of life and Mass for Schwartz will take place at a date to be determined.
"We need time to process some things before we have a celebration," Pamela Schwartz, his daughter, said.
"We realize he's no longer in pain," Alice added.
Charlie eventually took over Magee's bakery, and Alice worked there for 34 years before the couple sold it in 2012.
"He was tired and worn out," Alice said.
But it was a place Charlie loved, even if it meant starting each day at 2:30 a.m.
"To get up that time every day, you'd have to love it," Alice said. "We closed at 5, so it was a long day. We had a place at the bakery where he could sleep.
"When his dad ran it he would come in at 2:30, 3 in the morning, and around 12:30 or 1 he'd go home. He'd come back all showered and changed before closing.
"I tried to get Charlie to do that, but he wanted to know what was going on. He was afraid he'd miss something."
His family said he didn't have hobbies.
"When he wasn't working he was spending time with us, spending time with his family, just enjoying life," Pamela said. "Sleeping in, he really enjoyed that post-retirement."
Having a father who was a baker came in handy when Pamela ran for offices at school.
"I owe some people an apology," she said. "The day before we'd vote I'd bring in doughnuts, and the other kids would bring in suckers."
Charlie and Alice did some traveling when Pamela attended Cornell University from 2012-2016, making the trek to Ithaca, New York, on a few occasions.
"He was so proud of Pamela," Alice said.
"I think he felt a strong responsibility to take it over," Pamela said about the bakery. "My parents gave me an extraordinary amount of freedom to make my own choices, and they always supported me."
Charlie had been battling cancer for the past two years, but Pamela said there wasn't just one cause of death.
"Not one thing could kill him," she said. "Not COPD, not cancer, not heart failure, not having just one kidney, not a broken neck. A lot of things killed him."
The family has been hearing from friends and customers since Schwartz's passing.
"Someone texted me that used to work at Farmers Bank, and they remembered that when Charlie brought in money, it always smelled like cookies.
"The community has been really good to us."
For his daughter, there are a couple of things she'd like people to know about Charlie.
"He was a heck of a baker and a heck of a dad," Pamela said, "and I love him for both."