First District Magistrate Sherry Sebastian filed reelection paperwork Friday at the Franklin County Clerk's office.
"It has been my honor and privilege to work for and represent my neighbors in the First District. Whether rolling up my sleeves in neighborhoods or boardrooms, I am a person of action, a hands-on, in-depth contributor," she told The State Journal.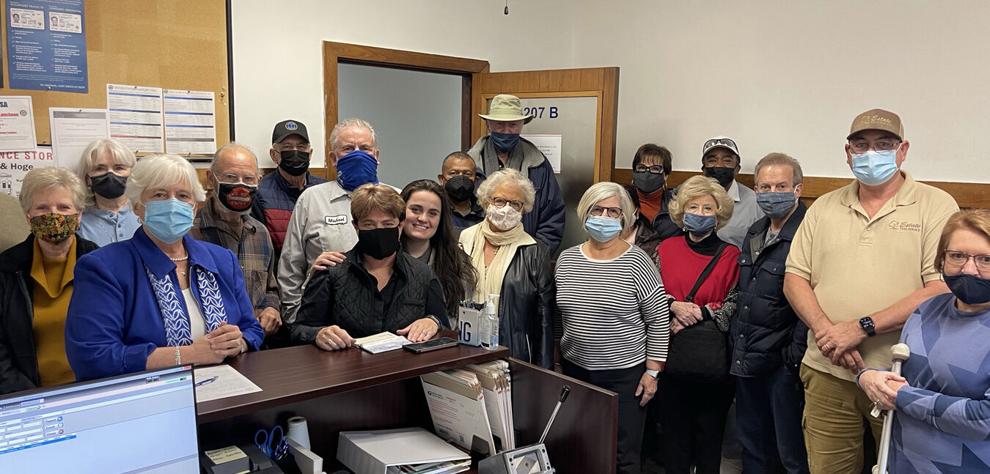 Sebastian touted many accomplishments during her four-year term including working with state, local officials and staff on infrastructure improvements such as box culvert bridge replacement and paving on Old Lawrenceburg Road; slide repair, paving and karst backfills along Old Lawrenceburg and Big Eddy roads; and repaving of Cardwell, Mills and Burlington lanes, Louisville and Lawrenceburg roads, St. James Court and U.S. 127 South.
Sebastian also pointed to in-person forums she held in the Evergreen, Green Wilson and Farmdale area to discuss sanitation, water and roadside maintenance.
During her first term she also introduced new family-oriented activities at Lakeview Park such as movie night, a Thriller dance reenactment and cruise-ins to benefit local charities. She also initiated and worked with both Franklin County and Western Hills high schools' agriculture departments to grow flowers and plants to be used to beautify the Downtown Frankfort business community. The students also worked with the city parks department to plant their flowers and plants in bourbon barrels and hanging baskets downtown.
"I am proud to have served as your full-time advocate, never shying away from asking the hard questions, tackling the tough assignments, or stepping forward as a strong, independent voice on your behalf," Sebastian added.
During her tenure, she has championed the creation of a Strategic Planning Committee for the fiscal court, which is taking up issues such as construction of a county road department facility to replace the current one that was put into operation in the late 50s and early 60s. She also supports fleet maintenance and staff training.
Sebastian has also shared her ideas regarding education, agriculture, health care, re-imagining manufacturing, tourism, quality of life and other topics that position Franklin County for smart growth and sustainable development in The State Journal.
She was selected to represent the fiscal court's interests during a trip to Washington, D.C., with a small group of area business representatives and asked by the Kentucky Magistrates and Commissioners Association to represent its members on the elected officials panel to discuss the local issues with incoming extension agents.
"I am ready to build on my track record as a thorough, prepared and responsive representative for the First District and ask for the continued support of my neighbors to do so," Sebastian said.
In the 2018 primary election, Sebastian defeated incumbent Michael Turner with 54.4% of the vote. Of the 2,179 votes cast, she accumulated 1,186 to Turner's 993, or 45.57%.