Steve Shelton, a local businessman and public servant, recently filed to run for Franklin County Judge-Executive, a position he believes he would be best suited to help others succeed. 
A conservative Democrat, Shelton said he plans to run an independent campaign.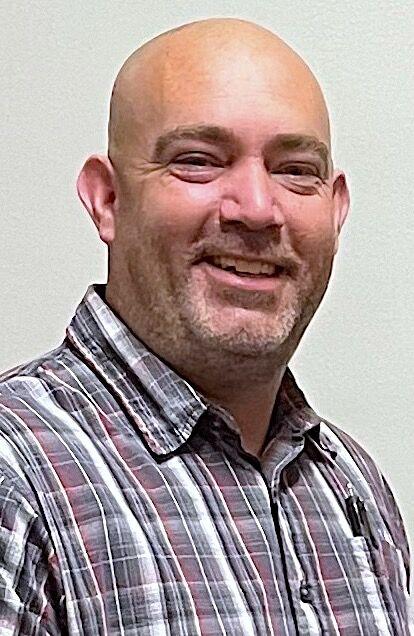 Explaining the role of judge-executive in county government, Shelton said the official's primary task is to execute judgement over the fiscal court.
"It really means just managing taxpayer dollars and holding the other elected and hired officials accountable, balancing a budget and listening to the people," he said. "Your position as a Franklin County Judge-Executive is to serve the people of Franklin County in whatever capacity that means, and I think that's something that has been lost over the years."
For the almost 18 years he has been a part of Franklin County, Shelton said it has continued to be the "same old political games" holding locals back from a better community and his goal is to give people an alternative.
"First and foremost, I'm not a politician. I'm a family man, a small business owner, I'm a Franklin County citizen who's tired of the same ole, same ole. Over the last few weeks, I've had the opportunity to talk to probably a thousand people, and everyone is tired of the same ole, same ole, too. If we're going to be better, that implies different, so we can't keep putting the same kind of people in these positions expecting a different outcome," he said. 
Shelton said tackling issues as a fiscal court should not be a one-size-fits-all tactic, so there is not a rock solid game plan to address each situation.
"One of the things I look at that is just like my motto for life is just do the right thing. Every situation is going to be different, and I think we as a society have tried to lump people into groups. In turn, what that does is it creates an opportunity for us to pass judgement on someone unfairly," he said. "We have this false sense of, if I disagree with you about something, then that means I don't like you or I hate you, and it's just not true."
When it comes to taxpayer dollars, Shelton said it is time for county government to "stop playing games" and remember the people they are serving. 
"At the end of the day, for me, when I think of Franklin County I don't think of a place or buildings or property. I think of people I've met over the years. We have different opinions about different things, but ultimately, we want everybody to do well," he said. 
As the judge-executive, Shelton said the only way he would succeed is if the people of Franklin County also succeed. He added that to do so, things like boosting the local economy need to be done to start better supporting local businesses and individuals so that they can provide for their families. 
"I really think it comes down to managing a budget. Our taxes have gone up year after year, and we haven't seen any dramatic changes for the greater good of the people," he said. "Even when our taxes supposedly go down, our property values go up and the amount of money we're paying still increases."
Shelton believes every tax-paying citizen deserves someone in office that understands "they're not the top of the totem pole," but instead a cornerstone helping the community succeed at reaching a better tomorrow. 
Shelton said even if he did not win his election, he plans to do everything in his power to support the ones in office.
"The only way the people of Franklin County can benefit is if the elected officials are on the same page. If we have elected officials that are going to fiscal court meetings with a bad attitude, we're not going to accomplish anything, so there has to be a good working relationship built off a good personal relationship."
Shelton said individuals who have been part of the political scene for some time have told him he will not be able to run a campaign under $30,000, but he has set his budget at $10,000 and does not plan to increase. 
"If I'm elected, I plan to give at least 10 percent of my salary back to local charities. I feel like if I'm asking everyone to invest in Franklin County, I'm going to invest in Franklin County, too." 
Shelton is a local business owner, offering lawn care services through JadeStar Lawn Care. He is also constable for District 1 and a school bus driver for Franklin County Schools. 
Shelton said locals can contact him through his campaign Facebook page "Steve Shelton for Franklin Co. Judge Executive" or at 502-319-8194.