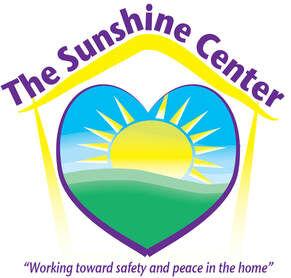 The coronavirus pandemic hasn't slowed the Sunshine Center.
In fact, the agency has added two new community services.
The center is becoming a Safe Place community partner and has started a scholarship program.
The center, a family abuse prevention agency, will start its Safe Place program on Aug. 15.
"This is a federal program that offers a safe place for youth ages 12-17," Director Amber Logan said.
In this program, places such as hospitals, fire stations and businesses are designated as a safe place for youth to go if they find themselves in crisis or need a safe place to go.
Logan said the Sunshine Center is in the process of securing places to be used for the program.
When a child goes to a designated Safe Place, the Sunshine Center will be called and pick up the child.
The center also began its scholarship program this year and recently awarded its first Marti C. Booth Sunshine Scholarship. Booth is a Franklin County magistrate and a member of the Sunshine Center's board of directors.
"It's not a tremendous amount, $1,000," Logan said, "but it will help a student further their education.
"Moving forward, we'll continue the program and give it to someone who has overcome domestic violence or a family abuse situation."
Another event coming up will be tutoring.
"With COVID-19 and the school year starting, a lot of parents are struggling with virtual learning instead of in-person, especially parents of elementary age children," Logan said. "We'll be offering elementary tutoring on a one-to-one ratio."
Logan has a background in education, having taught at Capital Day School.
It's another way the center can assist the community during the pandemic.
"We're still in full operation," Logan said. "We've had to adapt, like most people, but we're offering all our services, like parenting classes and therapy sessions for adults and children.
"We're still open, and we're following guidelines from the CDC," she added. "We don't have people just coming in. Our parenting classes are on YouTube, and we have therapy sessions that are done on a virtual platform so they can see their therapists."
Those interested in tutoring or other services offered by the Sunshine Center may call 502-875-3495.