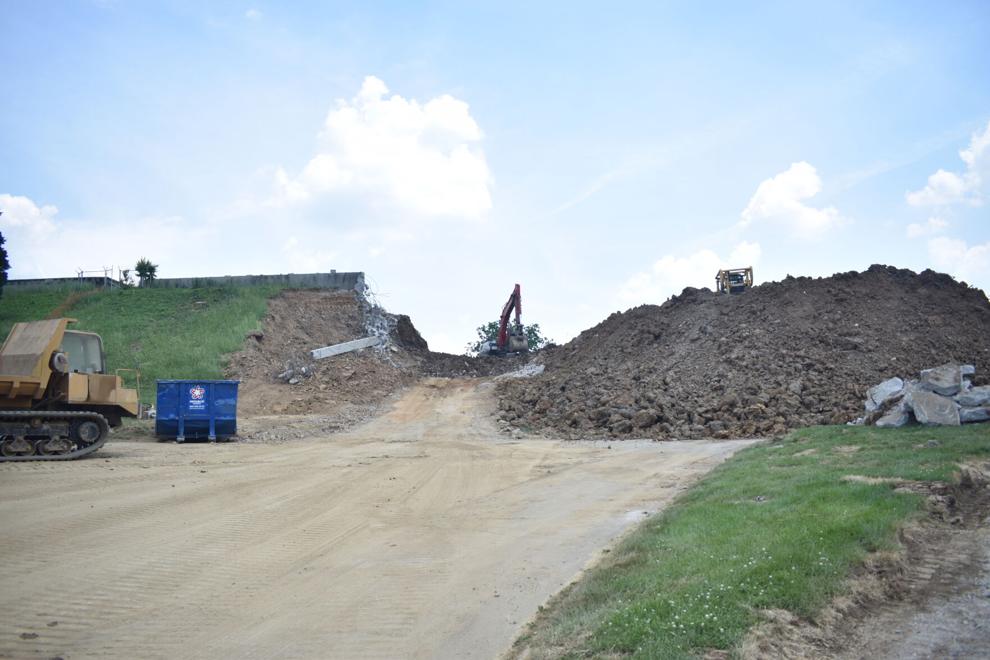 After years of discussion, debate and planning, the work of replacing the Tanglewood water reservoir began earlier this month.
Crews are in the midst of demolishing the existing southern tank of the reservoir, with replacement set to begin on July 7, according to Frankfort Plant Board spokesperson Cathy Lindsey. 
Lindsey added that water service would not be affected by the work.
The bid for full replacement of the tanks was awarded to Smith Contractors Inc., of Lawrenceburg, in a contract valued at nearly $7.1 million.
FPB Director of Water Operations David Billings said in an earlier meeting that the 2021-22 fiscal year budget allocation for the whole reservoir replacement project will be $7.45 million, higher than the $7.1 million due to updated construction costs and a contingency percentage.
Initially, the FPB considered a $3.8 million option for the tank's replacement, but the Tanglewood Neighborhood Association, the Frankfort-Franklin County Planning Commission and eventually the city of Frankfort dissented. FPB sued the city over the project.
The litigation was later dropped and the current option was agreed upon as a compromise. The charge to implement the $3.8 million option was led by former FPB Chair Anna Marie Rosen and Vice Chair Walt Baldwin, who were not reappointed to their seats at the end of their first four-year terms in 2019.
The new southern tank, Lindsey said, is set to be fully built by the subcontractor Crom Corp. by the end of this year. She added that the contractor is likely to begin demolition of the northern tank for replacement by spring 2022 but that a specific timeline for total project completion, including landscaping and all other associated costs, has yet to be set.
Lindsey said that discussions about replacing the reservoir, which has a more than 135-year history, have been ongoing for more than a decade.
"This has been a long time coming," she said. "They've been looking at this tank for more than 14 years. It's a huge deal, but it's finally getting done. And we were glad that all of us — the city, Tanglewood Neighborhood Association and FPB management — could come to an agreement to make sure that it happened because it's for the betterment of our whole water distribution system."