The Franklin County Humane Society's capital campaign for a new animal shelter got closer to its goal this week thanks to a $100,000 donation from Mike and Nina Tewell.
The Tewells are majority owners of Frankfort Toyota.
"We are hoping to leverage their donation toward a grant from Toyota USA," said Sam Marcus, humane society president. "We hope the huge participation from one of their dealers will help Toyota view our grant favorably."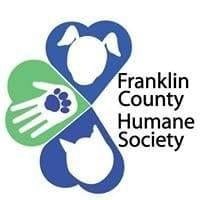 The humane society also hopes that the Tewells' generosity will inspire others in the community to donate to the new animal shelter.
The organization's goal is $1.6 million for a new facility on Carpenter Farm off the East-West Connector.
"The balance remaining should be close to $700,000," Marcus added.
In March, the aging animal shelter, located on Kentucky Avenue, flooded for the sixth time in its history.
Checks can be mailed to the Franklin County Humane Society at 1041 Kentucky Ave., Frankfort, KY 40601. Please be sure to designate the new shelter as the recipient of the funds on the check's memo line.