Virtually everyone has heard of the Hatfield and McCoy feud in East Kentucky and West Virginia. Over the span of about a decade, a dozen people in those families were killed by members of the other family.
But imagine a different situation where in a period of less than one year, 40 people were killed because of alignments with certain families — and then you will be talking about the feuds of Bloody Breathitt.
And now, thanks to a partnership between the Bluegrass Theatre Guild (BTG) and the Kentucky Historical Society, Frankfort resident (by way of Breathitt County), Jerry Deaton, is bringing this story back to life on stage here in Frankfort, with "The Feuds of Bloody Breathitt."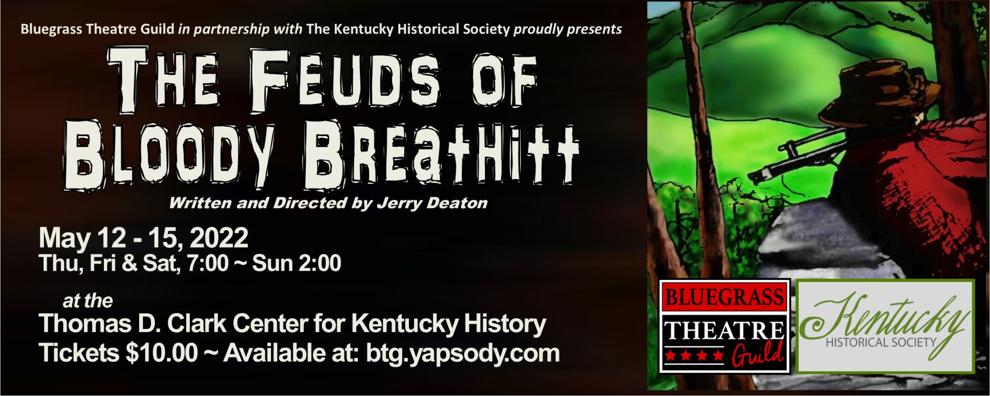 From 1870 to 1912, feuds raged in this rural, isolated county in Kentucky and it is estimated that several hundred people died as a result — dwarfing the fatalities in all the other Kentucky feuds. While this story is certainly tragic, it is nevertheless a fascinating part of Kentucky history and folklore.
Deaton grew up hearing stories about one of the main events that actually took place in his own back yard on Long's Creek in Breathitt County, in a pre-Civil War era cabin.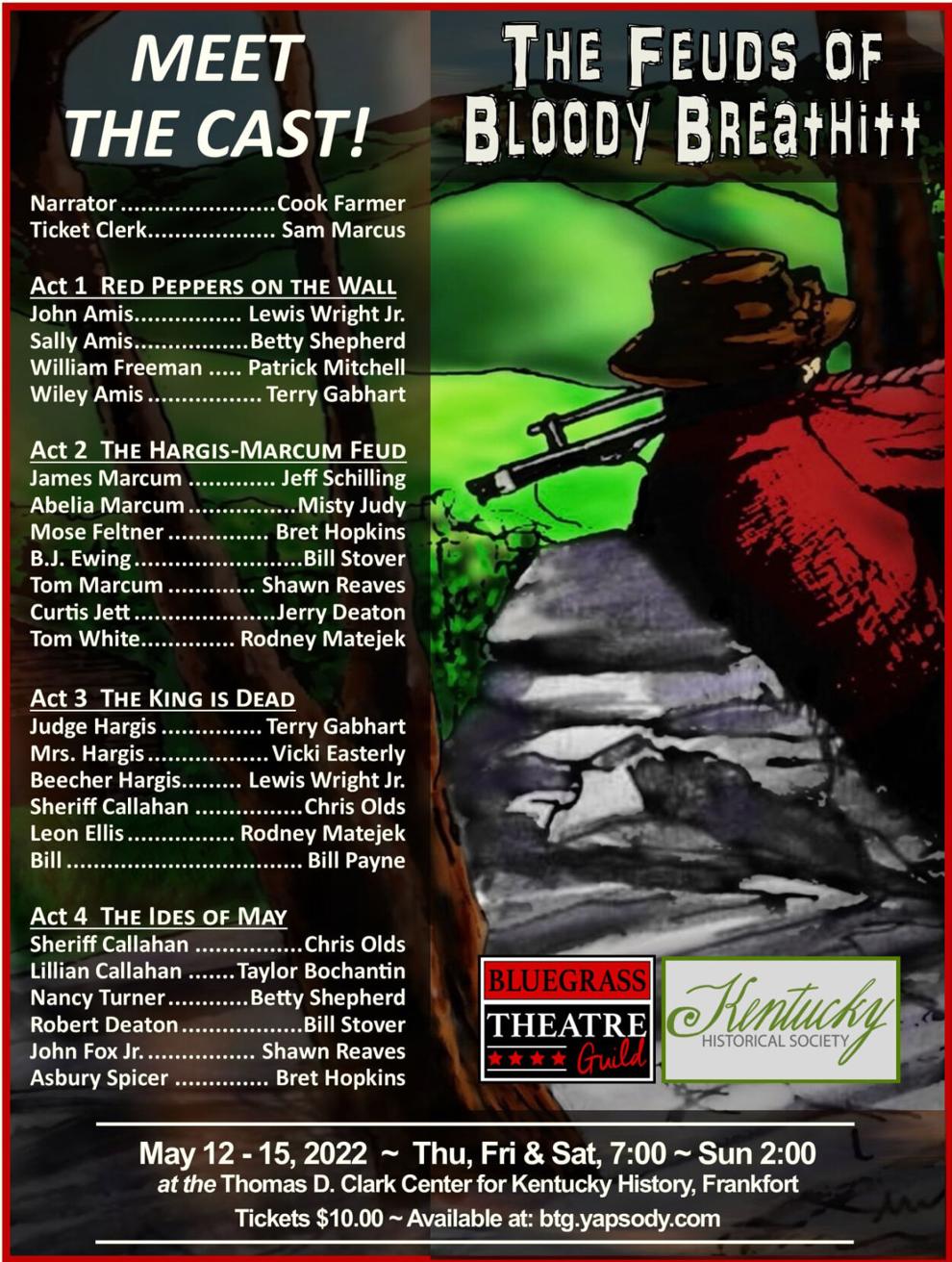 Some years later, he stumbled across written evidence that his own great-great-grandfather may have been involved in one of the killings, which further kindled his interest.
The feuds spread from this small creek all the way to Jackson where those killed included doctors, judges, lawyers and the top tier of Breathitt County society. The town of Jackson was, at one point, taken over by lawless bands of men. The Kentucky National Guard was called in on three separate occasions to restore order. The story only builds from there.
Deaton has also written and directed a film about the feuds, which airs on KET, but his love of theater, his association with BTG and the enormity of the story drove him to bring these events to life on stage.
"The Feuds of Bloody Breathitt" consists of four, one-act plays that focus on events from several different eras of the feuds, which lasted for nearly 40 years. Deaton has also crafted an old time, vaudeville era theatre experience that he hopes will only add to the enjoyment of the audience and immerse them even further into the action.
Performance dates are Thursday through May 15, at the Thomas D. Clark Center for Kentucky History, 100 W. Broadway, in Frankfort. Tickets are available at btg.yapsody.com, or at the door. For more information go to the Bluegrass Theatre Guild page on Facebook or the Kentucky Historical Society at history.ky.gov/events.