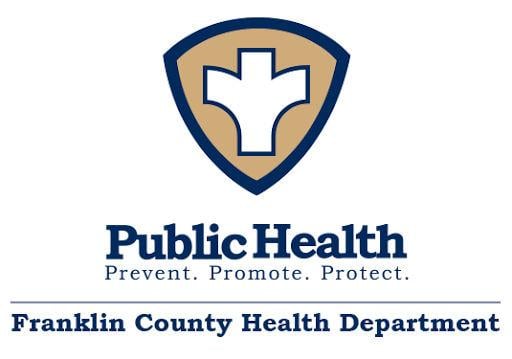 A 47-year-old woman is the third person to test positive for COVID-19 in Franklin County, according to the Franklin County Health Department.
According to FCHD Deputy Director Brittany Parker, the patient is self-isolating. 
Franklin County's first positive case of the respiratory virus, a 61-year-old woman, was confirmed on March 18. On Monday, the health department announced a second case, a 39-year-old male.
Parker said the 61-year-old woman and 39-year-old male are doing well. 
According to the release, the risk to the general public remains low for people who are practicing social distancing.
As of Wednesday morning, there were 167 positive COVID-19 cases in Kentucky. Four people have died due to complications from the virus, including a 67-year-old Anderson County man.
"We continue to urge all residents to take precautions to limit the spread of the virus. If you do not feel well, stay home and away from others," said Judy Mattingly, public health director of FCHD. "Remember our governor's guidance that if you are worried, but well you can call the community hotline at 1-800-722-5725. If you wouldn't normally go to the doctor then don't go in-person, instead please call your healthcare provider. If you are sick and feel you have an emergency seek medical care and inform them of your symptoms when you call."
According to the release, the FCHD is working with the Kentucky Department of Public Health, Frankfort Regional Medical Center and Frankfort-Franklin County Emergency Management to identify and interview everyone who may have come in contact with the infected person.
FCHD is advising people to stay home and practice social distancing; avoid close contact with people who are sick; cover coughs and sneezes with your elbow or tissue; wash hands frequently with water and soap for at least 20 seconds; and disinfect frequently used objects and surfaces often.
According to the release, individuals who have been in close contact with those diagnosed with COVID-19, will be monitored for fever and respiratory symptoms in the coming days.
Common symptoms of COVID-19 include a fever, dry cough and shortness of breath.
According to the release, adults over 60 and people who have chronic medical conditions, such as heart, lung or kidney disease or a compromised immune system are at a higher risk for serious complications.
For more information about COVID-19, visit the state's website at kycovid19.ky.gov, Frankfort-Franklin County's website frankfortema.org or call the state's hotline at 1-800-722-5725.