Fourth District Magistrate Scotty Tracy is running for his third term on Franklin County Fiscal Court.
"After thoughtful consideration and discussion with my wife, Jennifer, my two boys, Jacob and Kaleb, I am excited to announce that I will seek a third term as District 4 Magistrate," he said in a press release. "As someone who was born and raised in the district, there is no one who takes more pride in it than I do."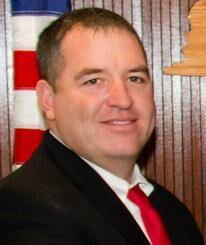 Tracy said as a two-term magistrate, he is proud of the accomplishments he and his fellow magistrates have made.
Tracy added that he is committed to projects that are currently underway and to any and all issues that will arise.
Tracy plans to visit and speak with District 4 voters soon about the upcoming election, checking in with members of his district on the future of their community and Franklin County. 
He is looking forward to visiting and talking with voters of District 4 in the coming months and said he will listen to your concerns, and together, we can improve and move our community forward.. 
In 2018, Tracy ran unopposed for District 4 and was sworn in for another term by Franklin Circuit Judge Phillip Shepherd, joining incumbent Magistrates Marti Booth (5th District) and Lambert Moore (6th District) on their return to Franklin County Fiscal Court.  
District 4 includes Crestwood, Fairview, Gaines-Holmes, Glenwood, Owenton Road, Peaks Mill, Swallowfield, Switzer and Thornhill.