A simple trip to the store turned treacherous for Shirley Stucker, but Tyler Williamson made sure it ended well.
When Stucker, who uses a walker, began walking to the store on April 8, the weather was sunny. On the way back, it began to rain and hail.
"I fell, and he (Williamson) stopped right in the middle of Schenkel Lane," Stucker said. "He stopped traffic, picked me up, put me in his car and took me home."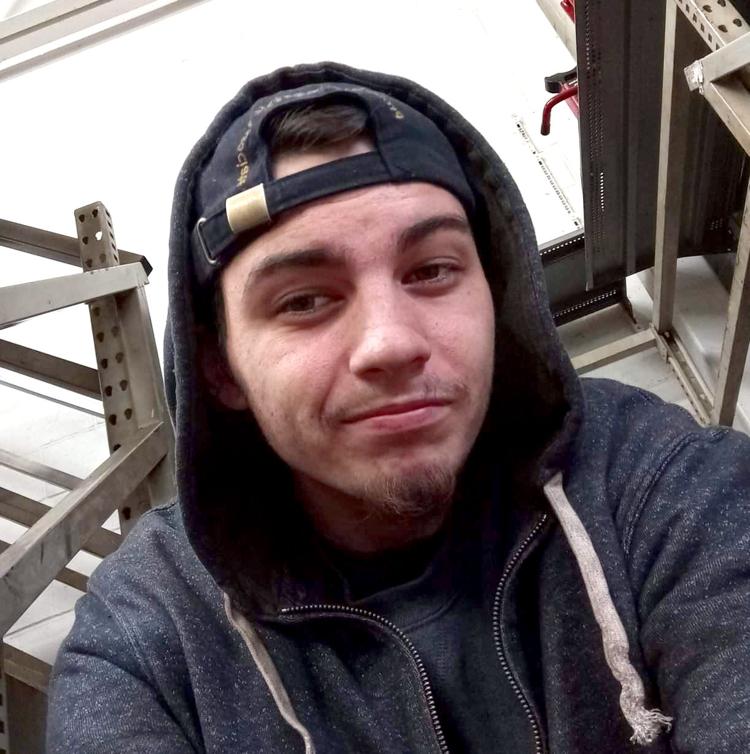 For his act of compassion, Williamson has been named a Traditional Bank Unsung Hero.
Williamson, who works at Pizza Hut, was delivering pizzas on April 8.
"It was raining and hailing when it happened," he said. "She was walking on Schenkel Lane when I passed her. I turned around at the Shell station to see if she needed help, and that's when she fell.
"I'd have felt bad if I hadn't helped her. If it was my granny I hope someone would help her."
Williamson, who is 24 years old, had just delivered a pizza at Compton Apartments when the rain and hail started. He pulled off the road to wait out the worst of the weather.
"I'm glad I waited because if I didn't I might not have seen her," he said. "I pulled up beside her to see if she needed a ride. She stepped off the curb and she fell. I put her and her walker in the car, and the lady behind me called my work to let them know what happened.
"I told her I kind of felt it was my fault because I distracted her, but she said, no, there's no telling what would have happened if I didn't stop."
Stucker still feels that way.
"He's not the reason I fell," she said. "It happened so fast. My hair was falling in my face. I was hurrying, and I think that's why I fell. I was wringing wet."
Stucker had suffered a broken leg awhile back and had several surgeries because of the injury, and the fall caused an incision to open.
"She was soaked," Williamson said. "She'd had knee surgery and cut open her knee. She was bleeding all over the place. It was just bad."
Williamson got Stucker to her home, where a neighbor helped nurse the cut.
"I broke my leg awhile back, and it seems I always fall on that one side," Stucker said. "When I fell I busted it open a little bit, and my neighbor came over and fixed me up."
Williamson said if the situation arose again, he'd do the same thing.
"If I didn't help someone who needed it, it would be on my conscience," he said. "I couldn't do it.
"Bless her heart, that's all I have to say."
The incident has left an impression on Stucker.
"I'll never forget him," she said. "I can't praise him enough.
"He's a very polite person, and I just want people to know that there are still people out there that will help you."