Frankfort native Ashley Boyd Gann decided about eight years ago that she was going to give back to the community in a sweet way. 
Gann founded Sweet Blessings, a group of volunteer bakers who make birthday cakes weekly for children in Franklin, Woodford and Fayette counties, after taking baking classes and hearing a church sermon that encouraged ways to make the world a better place. Last year, volunteers made over 2,600 cakes. 
"You know that you are bringing love and happiness to children who can use it," Gann said. "Just making sure that they feel special and loved on their special day and knowing that's what's going on makes it all worthwhile."
The Frankfort group, which meets on Mondays at First Christian Church on Ann Street, is looking for more volunteers to make custom cakes for local kids. Children receive the cakes for free and are referred to Sweet Blessings by their school, church or other service providers. Donations are also welcome, Gann said. Each cake costs around $50 to make.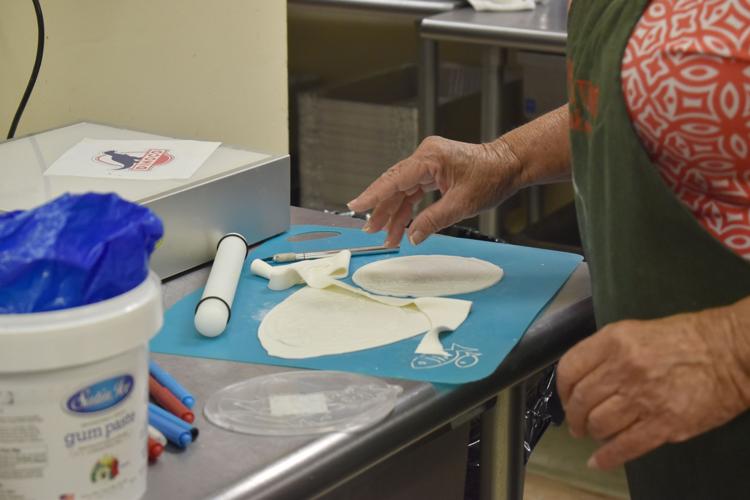 Cakes made by volunteers are intricate and made with love. Volunteers use batter, fondant, icing and other sugar materials to make cakes with children's favorite symbols, like dinosaurs, cars, colors and animals. Volunteers do see trends in cake orders, Gann said, especially when a new kids movie comes out in theaters. 
Volunteers often don't see reactions from kids, as cakes are usually delivered by someone who knows the recipient. Some send photos or stories back to Gann of surprised reactions. The grandson of a Frankfort volunteer, Beverly Isbister, was given a Sweet Blessings cake earlier this year for his sixth birthday. The child, Gideon Robinson, had medical issues that prevented him from eating solids for a couple of years.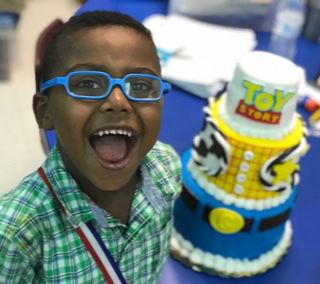 "It was a big milestone for him," Isbister said.  
The two-layer cake had a Toy Story theme to go along with Gideon's birthday party and the toys of movie characters that he got as presents, Isbister said. She has been volunteering regularly with Sweet Blessings for almost a year.