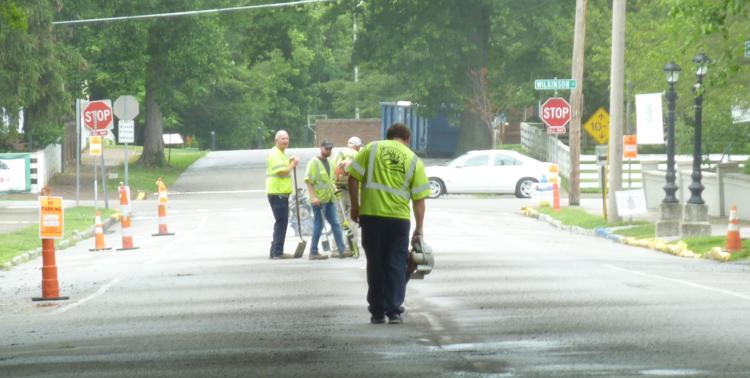 After decades as a one-way street, a portion of West Main Street was officially converted to two-way traffic on Sunday.
Crews worked through sporadic rain showers to finalize the traffic pattern on one of downtown's main thoroughfares. The conversion took place between Ann Street and Wilkinson Boulevard. In addition to revising road marking, workers also replaced signage.

In late May, a new signal pole was installed at the intersection of Ann and West Main.
The Frankfort City Commission, which had been debating the pros and cons of two-way West Main for years, voted 4-1 in February to approve a contract for $65,185 with Arrow Electric Co. Inc. Commissioner Scott Tippett was the lone dissenter.
In April 2017, city leaders voted down a budget amendment that would have funded the project. At the time, the two-way West Main project would have cost the city $213,700.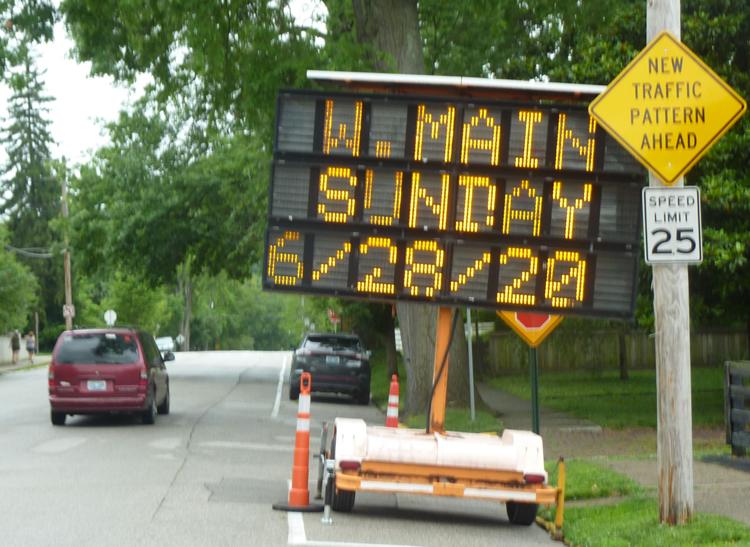 The city advises motorists to use caution and pay attention to signage indicating the new traffic flow on West Main Street.