Editor's Note: This article has been updated to correct Gex "Jay" Williams' name. The State Journal apologizes for the mistake. 
Previously, Franklin County had been a part of the 7th Senate District, which included Franklin, Anderson, Owen, Gallatin and Woodford counties. Republican Senator Adrienne Southworth, R-Lawrenceburg, was elected to serve the district in 2020.
Following this year's redistricting, Franklin County is now a part of the 20th Senate District, which now includes Franklin, Owen, Carroll, Gallatin and portions of Boone and Kenton counties. The district's current senator, Republican Paul Hornback of Shelby County, which was a part of the former 20th District, is not running for reelection. 
The 20th District formerly consisted of Carroll, Henry, Shelby, Trimble and a portion of Jefferson counties.
Four Republicans, Calen Studler, Gex "Jay" Williams, Phyllis Sparks and Mike Templeman, are running in the May 17 primary, while there is only one Democrat in the race, Teresa Azbill Barton. 
Dr. Stephen Voss, a political science professor at the University of Kentucky, said the new 20th District leans heavily Republican. If the district voted the same way as it has since 2016, which he called the "Trump vote," the Democrats have a roughly 5% chance of winning. 
However, Voss said, even if the "Trump vote" was an anomaly, it would still be difficult for a Democrat to win the district. 
"I doubt the 'Trump vote' will end up being typical, so Democratic chances may not be quite so dire, but the 20th State Senate District will end up being a long shot at best," he said. 
While Franklin County has traditionally leaned more towards the Democratic Party, Voss said it would not be enough to sway the district away from a Republican victory on its own. 
"Franklin tilts toward the Democrats, although it is not a powerful lean. No way will it make up for the Republican tilt in the rest of the region if they remain at their Trump era high watermark. Most of that territory only recently became so lopsided," he explained. 
Calen Studler
Studler moved to Frankfort from Indiana when he was in second grade and has remained here ever since. Having previously worked as a restaurant manager and at the Toyota plant in Georgetown, he received his real estate license and residential appraisal license and has been working in real estate.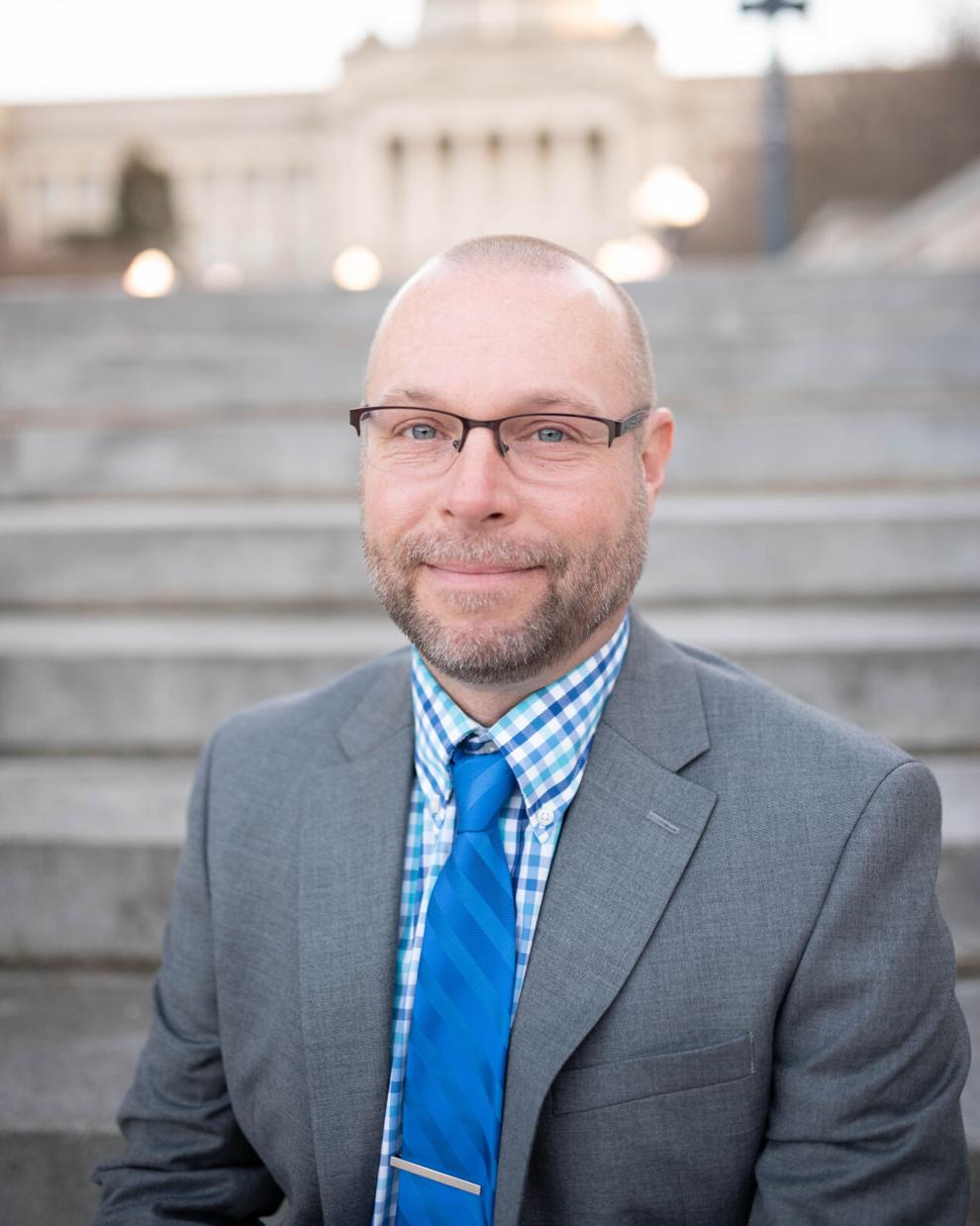 One of the things Studler said he would do should he win was to fight for Frankfort. He said it was important for the city to be able to bring in tax income to supplement the loss of occupational tax income from state employees working at home. While he noted that he supports employees working from home, he said the city needed to diversify its tax income streams. 
"We, as Republicans, have always advocated for not having all our eggs in one basket from state employee occupational taxes. We need economic investment from outside of the community and having an advocate in the Senate can help these issues," he said. 
Other causes important to Studler include helping farmers lower costs and better distribute their products to the community, as well as helping aid suicide prevention in first responders and making the property tax exemption for service disabled veterans available to all service disabled veterans.
Studler said the new 20th Senate District showcases a strong urban/rural divide. He said this provides differing views on certain topics, such as infrastructure needs. However, he said he would strive for ease of communication between himself and the citizens of the 20th District. 
"I believe that regular legislative updates, town halls, and communication is of the utmost importance to being in public office," he said. "I will advocate for the needs of the community by working with the leaders of each community I will represent by meeting with them regularly."
Gex Williams
Williams and his wife of 46 years, Judy, live in Verona in Boone County. There, they homeschooled their six children and now spend time with their 14 grandchildren. He has a bachelor's degree in computer science and a master's degree in electrical engineering and has worked as a software developer, marketer and IT consultant.
This is not Williams' first time running for a seat in the state legislature. In the 1990s, he was part of what he called, "the 'Coup,' which gave Republicans effective control of the Senate for the first time ever, despite the fact we were the minority party at that time."
"It was a seismic shift in Kentucky politics that led to a lot of real progress, including protecting human life and our Second Amendment rights. 
"Now," he said, "after spending the last two decades in business, I feel called to serve so we can best position Kentucky to thrive in the pivotal decade ahead."
Williams has also been endorsed by Republican U.S. Rep. Thomas Massie, Family Foundation Founder Kent Ostrander, Northern Kentucky Right to Life and Kentucky Right to Life.
Similar to Studler, Williams believes in the ease of communication between himself and his constituents. He said he would hold regular office hours in Frankfort and the counties of the 20th District in order to listen to those he serves. 
Even though the new 20th District is made up of diverse regions, Williams said its inhabitants share similar needs, such as public safety and improving infrastructure. Because of that, he said it was a good litmus test for how Kentucky can overcome its differences and work together. 
Phyllis Sparks
Sparks and her husband, Russell, live in Walton, also in Boone County. They have three adult children and one grandson. For the past 35 years, the couple have run and managed Sparks Contractors Inc., which is a heavy industrial crane and rigging company that builds mining equipment for coal mines, aggregate quarries and limestone mines along with river offloading facilities.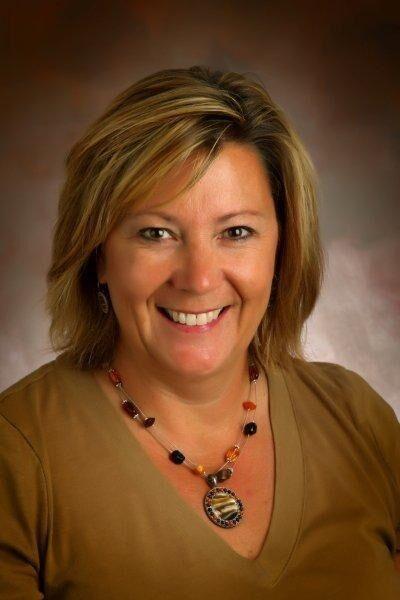 She has formerly served as the president of the Kentucky Branch of the International Dyslexia Association, the chair and vice chair of the Boone County Republican Party, the statewide coalition director for Donald J. Trump for President campaign committee, a national delegate for the 2016 Republican Convention and as Massie's campaign coordinator. 
She is currently the county chairwoman for Rand Paul for U.S. Senate and a Boone County Magistrate. 
As an advocate for children with dyslexia, Sparks said one of her focuses would be to change how literacy is taught in schools. She also listed improving infrastructure and protecting parents' rights to choose what is best for their child in both education and health. 
She said her experience as a small business owner and advocate qualify her to represent the 20th District in the Kentucky Senate. 
"From farmers, small businesses, large industries, education, and roads and bridges, my experience will allow me to be a knowledgeable representative of the people and protect our rights as parents and property owners," she said. 
Sparks said she believes the residents of the 20th District share similar conservative values. As the person chosen to represent them in the Senate, Sparks said she will make sure the concerns of the 20th District are heard. 
"I plan to serve my constituents by being closest to them, a ready and available public servant. I will listen, represent their values and address issues that impact their daily lives."
Mike Templeman
Having grown up in the mountains of eastern Kentucky, Templeman is a longtime Frankfort resident, farmer and residential and commercial property owner. He has three adult children and seven grandchildren.
Templeman is a former Kentucky State Police officer and he said he had business experience in coal, oil and gas, construction, and health care. In 2010, Templeman ran in the Republican primary for U.S. Congress.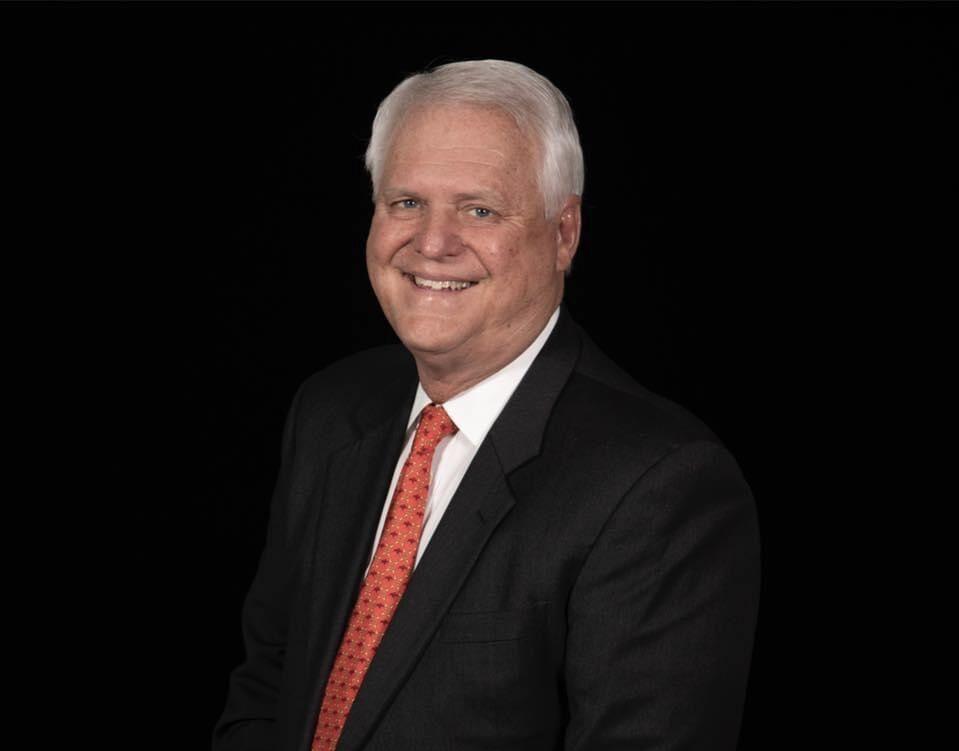 Templeman said he is a gun owner and "100% pro-life." He holds traditional conservative values, such as opposing higher taxes and government overreach. Expanding infrastructure for broadband internet and transportation, especially in rural areas, is another topic he is passionate about. 
Templeman said his experience in the energy sector, including owning coal mining companies in Kentucky and West Virginia, has made him "very concerned about rising fuel and utility costs, and the urgent need for relief for Kentuckians."
"Energy is freedom, and people can only pay so much without disastrous economic consequences. Affordable energy has been key to the development of the commonwealth and the nation," he continued.
According to an article in the Lexington Herald-Leader from 2010, the Kentucky and West Virginia mining companies Templeman ran in the 1980s received multiple fines for things such as water pollution, mud and rock slides and failure to reclaim mined areas through backfilling, grading and revegetation. The Kentucky company racked up over $20,000 in fines, while the West Virginia company was hit with $112,500 in fines. 
Templeman told the Herald-Leader he paid the fines in Kentucky. In West Virginia, the paper reported that the state hired a private collection agency to track down Templeman to pay the fines. He paid West Virginia $90,000 in 2007 to settle the case. 
Similarly to the other candidates, Templeman said communication between himself and citizens of the 20th District was paramount. 
"I plan on having an open door and a willing ear. When the people speak, I will listen. I will be available to my constituents by phone, email, and in-person," he said. 
Templeman said he believes that the new district is composed of who he called, "decent, hardworking people with strong Kentucky values of faith, family, and freedom who just want state government to work for them, and not against them."
"I think the new district is home to some of the most beautiful people and places in the Commonwealth, and I'm excited to have a chance to be the senator for Franklin, Boone, Carroll, Gallatin, Kenton and Owen counties," he continued.
Teresa Barton
Barton is the lone Democrat running for the 20th Senate District. As such, she does not have a primary race.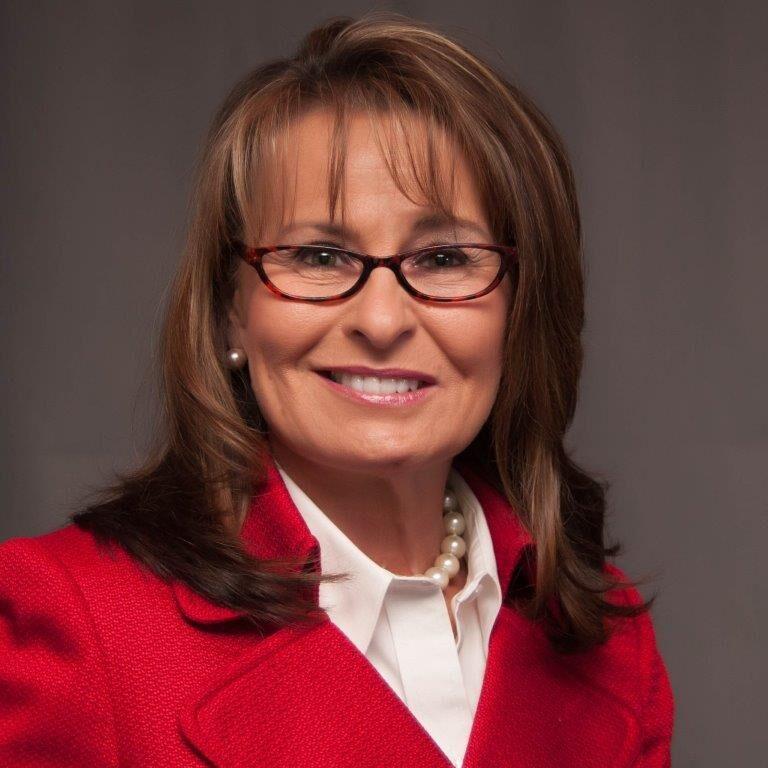 She is a lifelong resident of Franklin County and has two sons and two grandchildren. Barton graduated from Kentucky State University with a bachelor's degree in business administration and an associate's degree in accounting. Having been in the energy efficiency industry since 2008, she is a senior account executive for a business in that sector. 
Barton has long-term experience in county and state government, serving as deputy judge-executive from 1996 until 1998, when she was elected to two terms as county judge-executive. She was ​​appointed as the executive director of the Kentucky Office of Drug Control Policy in 2005 and later served as deputy secretary of the Justice & Public Safety Cabinet until she retired in 2007.
If elected, Barton said she would focus on alleviating the drug abuse epidemic, the tax system, public health policy, the labor crisis and the state's education system. One thing in particular Barton is passionate about is helping government employees, who she said are not heard by those in the legislature. 
"Government employees in this district have been left hanging for too long. The uncertainty of the pension system and the issues affecting state employees needs a voice in the Senate," she said. 
Making sure communication is open and easy between herself and residents of the 20th District is another important tenet of Barton's. Citing her experience as county judge-executive and her "Judge's Night In" event, which allowed county residents to ask questions and voice their concerns, Barton aims to be the "most available and accessible state senator in the Kentucky General Assembly, providing reports of activities during the session and on interim committees in which I serve."
"I hope to have frequent visits to courthouses or city halls to be available to answer questions by any citizen of my district," she continued.