The number of coronavirus patients continues to strain many short-staffed Kentucky healthcare systems and several hospitals in the state are now requiring staff to be vaccinated for COVID-19.
One reader inquired about whether Frankfort Regional Medical Center is adding the COVID-19 vaccine to a list of vaccinations healthcare staff are required to have.
"At this time, our colleagues are not required to be vaccinated for COVID-19, but we highly encourage our employees and the public to consider vaccination to keep themselves, their families and their communities safe," explained FRMC spokesman Brad Wands.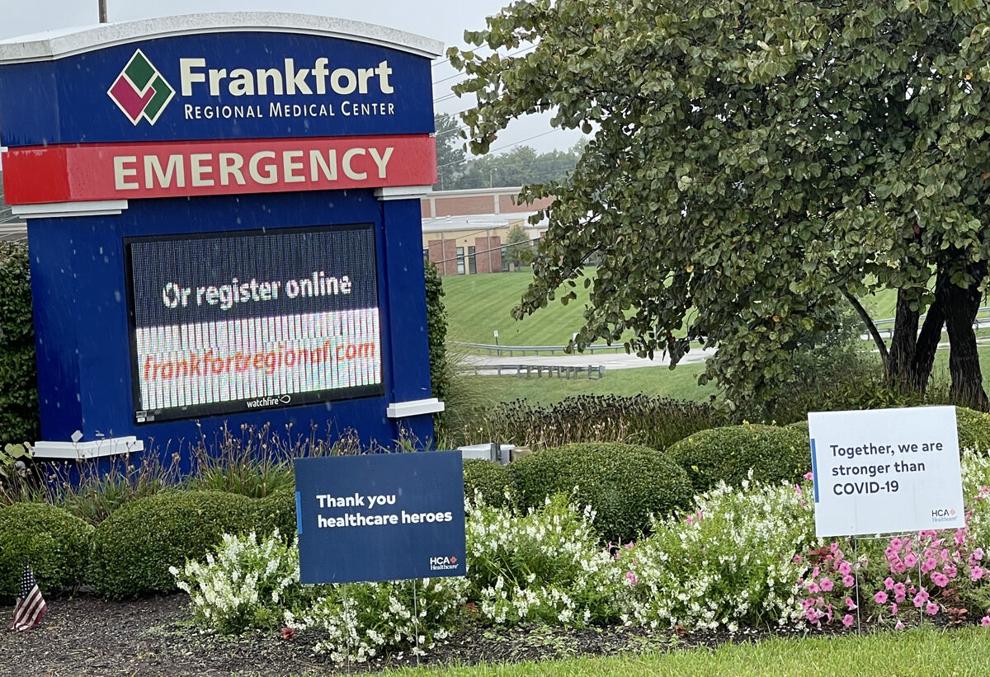 He said the hospital's parent company, HCA Healthcare, will review the details of President Joe Biden's plan and respond accordingly as it has done in states with vaccination mandates.
On Thursday, Biden ordered sweeping new federal vaccine requirements for nearly 100 million Americans — including private-sector employees, health care workers and federal contractors. Under the mandate, employers with more than 100 workers and health care workers in facilities that receive federal Medicare or Medicaid will have to be fully vaccinated for COVID-19 — with no option to test out.
Wands added that HCA Healthcare helps to ensure a safe environment by following guidance from the Centers for Disease Control and Prevention (CDC) and the Occupational Safety and Health Administration (OSHA).
"… our infectious disease experts have been strongly encouraging vaccination as a critical step to protect individuals from the virus," Wands told The State Journal.
"Additionally, our hospitals follow guidance outlined by the CDC regarding protocols for vaccinated and unvaccinated individuals in our facilities, including universal masking for all colleagues, patients and visitors."