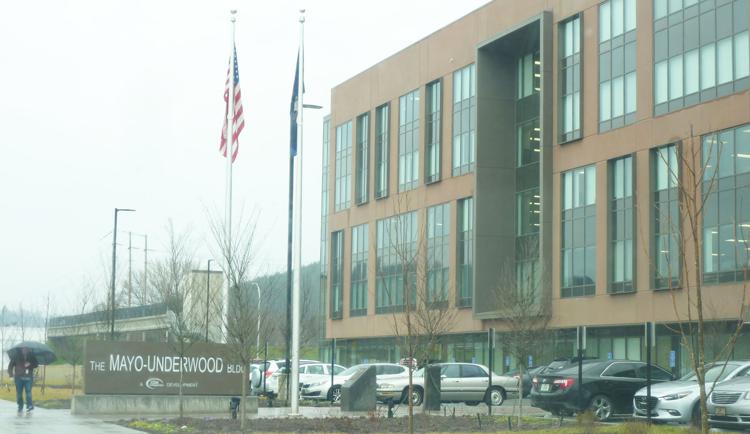 The short answer to a State Journal reader's question is no.
The 385,500-square-foot building, which houses nearly 1,600 state employees in its four stories, was built on the site of the former Capital Plaza Tower at the corner of Mero Street and Wilkinson Boulevard and was completed and dedicated in October. It was named after Mayo-Underwood School, an African American institution during the time of segregation that stood in that location prior to the tower.
Like the 300 Building on Sower Boulevard off the East-West Connector, the Mayo-Underwood Building was constructed by developer CRM/D.W. Wilburn through a "built-to-suit" agreement, a type of public-private partnership (P3) in which a private firm agrees to design, build, finance and operate a building in exchange for annual lease payments until the state buys back the property. During that time, private developers typically don't pay property tax on the buildings they lease to the state.
The state will pay $4 million in annual lease payments for the next 31 years for the 300 Building and $7.3 million per year for the next 30 years for the Mayo-Underwood Building.
"Magically, there's $2.6 million of revenue to the city every single year that could be potential tax-generating for projects that we desperately need to do," he said.
While some leaders acknowledged there could be some money the city isn't collecting, none were willing to ruffle the feathers of the state by submitting a formal inquiry to the attorney general in regards to the matter.
Whisman did not return a request for comment.