Both the City of Frankfort and Franklin County have ordinances that deal with nuisance violations — such as trash and junked vehicles — on private property. The laws differ depending on where the suspected violator resides.
The city's nuisance code states that the exterior property and premises should be free of the accumulation of rubbish and garbage. Waste should be disposed of in covered outdoor containers.
"People with this issue would want to call the planning office at 502-352-2094 and we can start a nuisance code case on it and send out our neighborhood inspectors to investigate and start a code enforcement case on it," Eric Cockley, director of planning and community development for the city, told The State Journal.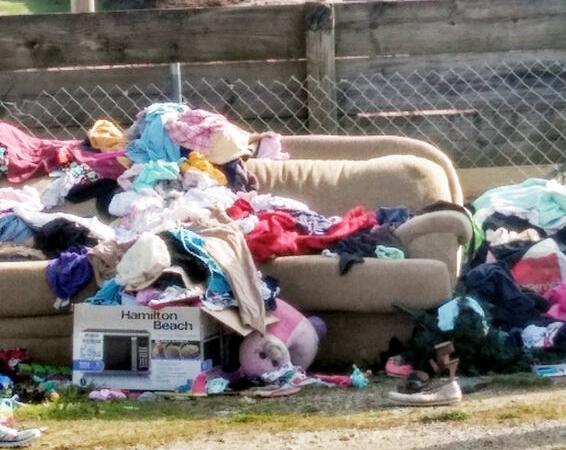 When a violation occurs, a city code inspector will issue a notice or citation that gives the property owner 15 days to remedy the situation.
"Notices shall be issued consistent with the requirements for providing legal notice under this code," the ordinance reads.
Inoperable vehicles or vessels, non-outdoor furniture and appliances are not permitted on exterior property in the city. Those who violate this policy have 30 days to correct the violation and the city may elect to employ contractors or employees to abate the violation.
If that occurs, the city will issue an invoice to the owner to cover abatement costs. Failure to pay the invoice within 45 days will result in a lien being placed on the property.
The owner is also responsible for any recovery fees of items removed by contract workers if the items have not been disposed of and the city is not liable for any personal property removed that is found in violation of regulations or were abated by the city due to the owner's failure to comply with the written notice of violation.
The Franklin County Code of Ordinances defines a nuisance as "any condition or the use of premises or of building exteriors in a residential or a commercial district which is or tends to render such properties as dangerous or detrimental or adverse to the health and welfare of others, or which causes or tends to cause substantial diminishing of the value of other properties in the area in which such premises are located."
Nuisances include: lumber, junk, trash, debris; abandoned, discarded or unused objects or equipment — such as mobile homes, campers, automobiles, furniture, stoves, refrigerators, freezers, cans or containers; non-operating motor vehicles; and any unsanitary matter kept on the premises.
"The county has an environmental enforcement officer that administers the county nuisance ordinance relating to not only trash and junk, but also tall grass and inoperable vehicles on private property," said Robert Hewitt, Franklin County Planning and Building Codes Department director.
With the exception of those kept in an enclosed building or appropriate storage facility, non-operating vehicles are not permitted on property longer than 30 days. The ordinance does not include non-operating vehicles that are kept on the "premises of a business enterprise operated in a lawful place and manner when the keeping or maintenance of such vehicle is necessary to the operation of the business."