It was Memorial Day weekend eight years ago when the late C. Michael Davenport, a local Realtor and developer, first hoisted an 1,800 square-foot U.S. flag to fly over his Cardwell Lane property.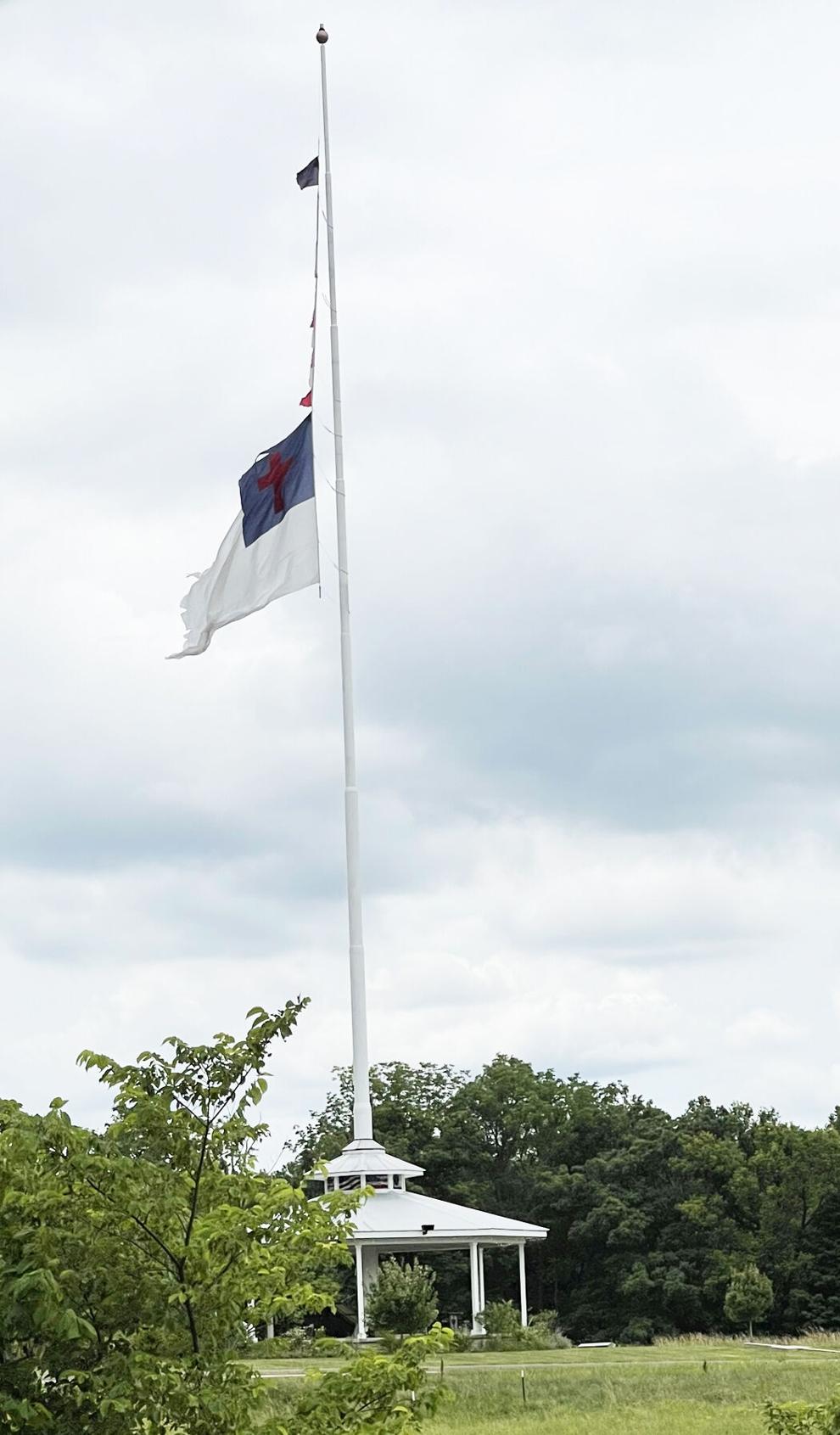 The flag, which measures 30-feet by 60-feet, was raised on a 150-foot flagpole atop a gazebo along with a smaller Christian flag that measures 20-feet by 30-feet.
Davenport told The State Journal that the project was something he had been working on with family and friends as a surprise to the community.
"I'm very patriotic, and I love God, and it just seemed like the perfect thing to do," he said at the unveiling on May 25, 2013.
When asked about the cost of the gigantic flags, Davenport added, "Compared to the price people have paid to allow me to fly those flags, it cost me nothing."
Earlier this year, a State Journal reader, who has traveled Cardwell Lane twice a day for the past 16 years on her way to and from work, asked about the U.S. flag, which was lost in a storm.
"(I) can assure you that I speak for many of us, we loved seeing Old Glory flying high with the Christian flag," Pat Gillispie wrote. "It just did our hearts good each and every morning looking out and over the horizon and seeing those beautiful flags and knowing what they represent.
"Mike was an asset to this community, no doubt, and he and his presence are greatly missed."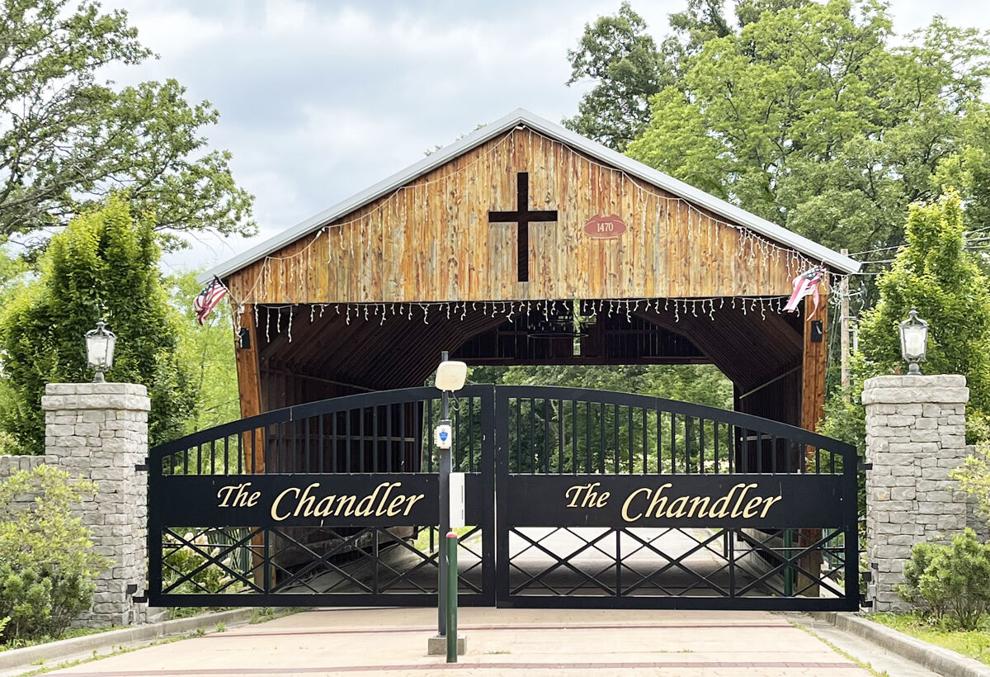 Davenport, who was in the process of building a gated residential neighborhood called The Chandler around the centralized gazebo and flags, passed away in February 2020.
The State Journal reached out to his wife, Kimberly Davenport, who said the family no longer owns The Chandler. She said that the property is currently being managed by The Gibson Co. for Traditional Bank and that Jody Caldwell was the contact.
The newspaper tried to contact Caldwell for comment but was notified that he would be out of the office until July 12.
"It's very said to see them not flying (the flag) because I know how much they meant to so many," Kimberly Davenport added. "Maybe if enough people contact him, he will understand the importance to our community."
As a way of thanking veterans for their sacrifices, in October 2015, Mike Davenport turned The Chandler — then a 19-acre field — into an outdoor concert site. The free show featured Lee Greenwood of "God Bless the USA" fame who sang in the gazebo under the waving U.S. and Christian flags.
"I believe America is the greatest nation on Earth," he said. "We owe so much to our American veterans. I owe my freedom to God and the American veterans."