A State Journal reader who has lived in the neighborhood subdivision for 11 years inquired about the "green stuff" covering the water that renders it unusable for those who want to go out on the lake.
The reader said the "green stuff," which looks like a form of algae, covers Duckers Lake for at least six months during warm weather.
According to Franklin County Extension Agent for Agriculture and Natural Resources Keenan Bishop, most of what is covering the water is not algae.
"The majority of what's there is, in fact, duckweed, and very common," he explained, adding it is hard to find a pond without it.
Duckweed is a flowering aquatic plant also known as water lentils because they float on or just beneath the surface of still- or slow-moving bodies of fresh water. The species is common in the U.S. and Canada, but tricky to identify due to its small size.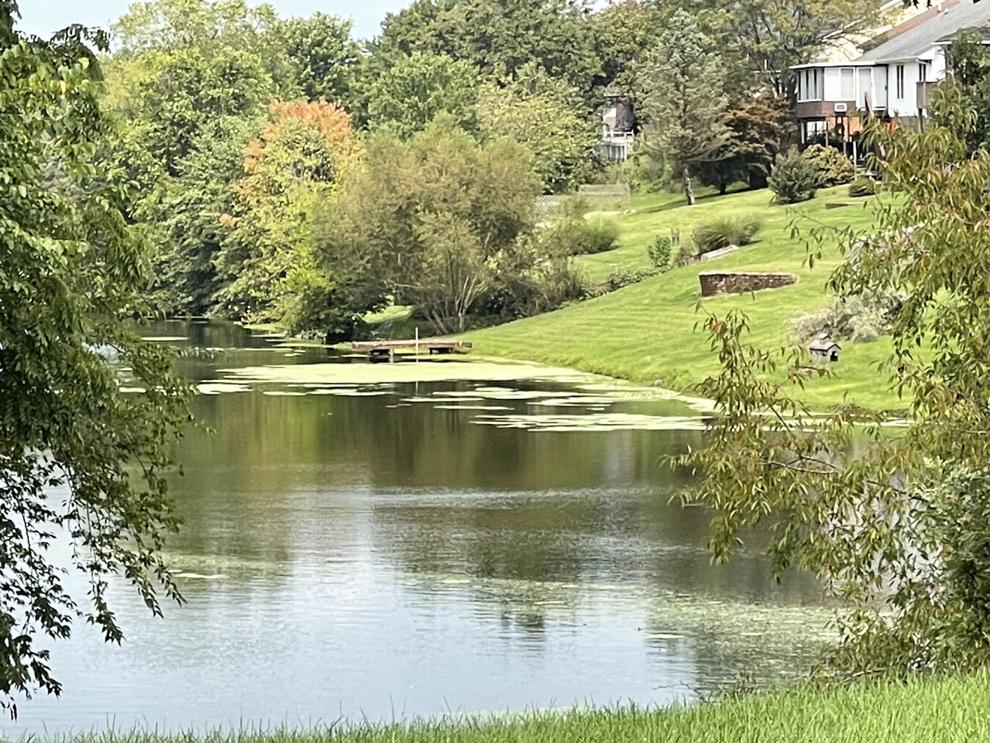 "I found very little filamentous algae, but there is some there," Bishop said after a visit to Duckers Lake.
The Kentucky Department of Fish and Wildlife Resources defines filamentous algae — also referred to as "pond scum" — as long threads formed by individual algae cells linked together that intertwine forming a mat that resembles wet wool. Filamentous algae is one of the most common aquatic weed problems in the state.
"(There is) also some primrose along the shore and a little of what looks to be one of the milfoils down under," Bishop added.
Primrose contain 1- to 2-inch yellow flowers with four to five petals and green to reddish leaves depending on species. Primrose stands erect on the shoreline but has long runners (up to 16 feet) that creep across wet soil and float on the surface of the water.
Though aggressive, water milfoil is not native to Kentucky and was likely brought to the U.S. as an aquarium plant, according to Fish and Wildlife. It resembles small feathers and contains thick, multi-branched reddish stems with gray-green leaves. Milfoil forms underwater mats that can become topped-out at the water's surface.
"But what everyone is seeing is duckweed," Bishop stated.