Lexington Mayor Linda Gorton announced in late September that paper recycling from home carts will resume in Kentucky's second-largest city in March, prompting a State Journal reader to ask for the most current recycling news in Frankfort and Franklin County.
The Lexington Recycling Center, where both the city and county send recyclables, has invested $4.2 million in machinery to be able to process "clean" paper, such as office paper, newspaper and magazines. The facility will be shut down for 13 weeks — from Dec. 13 to March 14 — while the new equipment is installed.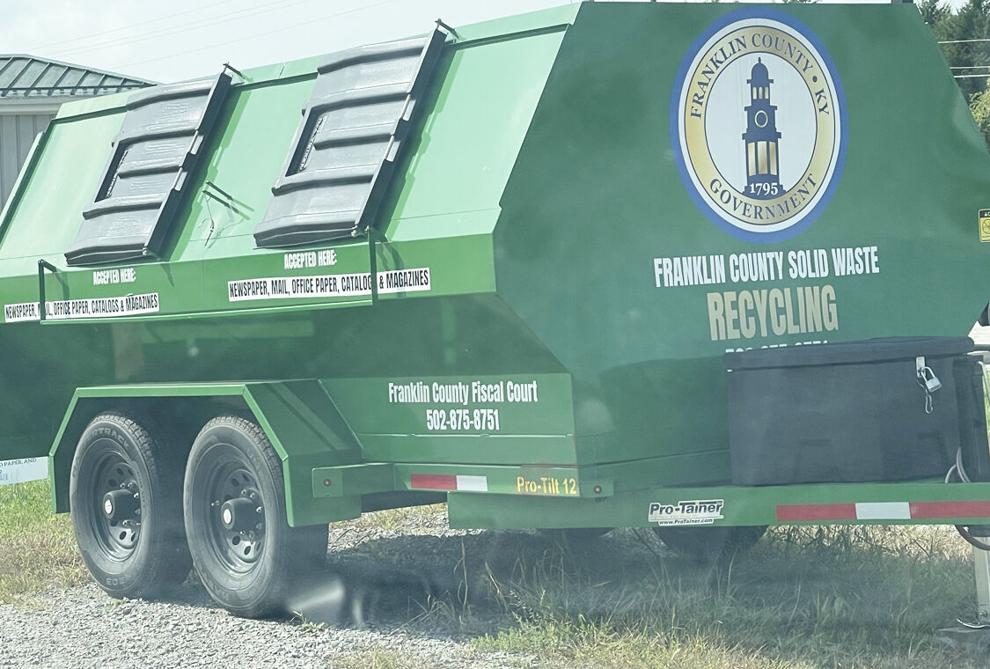 Frankfort and Franklin County has not yet revealed plans to restart paper recycling from home carts.
"We do know paper is on the horizon," Judge-Executive Huston Wells remarked.
At the Sept. 24 fiscal court meeting Franklin County Solid Waste Coordinator Brittany Woodward reported that the county would begin collecting glass recyclables — such as soda and beer bottles and food jars — from red carts again. Pyrex, baking dishes, mirror and window glass is not accepted.
Woodward told the court that the city will publicize its plans for glass recycling at the end of October.
According to Woodward, the recycling markets are up and have been for about six months. She said that recycling has brought in approximately $9,000 in revenue since February.
The biggest issue facing the county recycling program is the number of loads that are turned down due to contaminants, such as medical waste and used diapers.
"Medical waste is an immediate 100% contamination. The entire load is rejected, repacked and then all of that material is sent to a landfill," Woodward stated.
"The thing with contamination is we pay penalty and processing fees."
As an example, she pointed to four loads amounting to 13.65 tons that were prohibited because of contaminants. Woodward said the fees for the loads equaled $1,023.
"We would have brought in $10,000 in revenue but we're having to pay these fees," she added.
Currently, the county accepts plastic bottles and jugs with a screw top, aluminum and steel cans, glass bottles and jars and cardboard and paperboard for curbside recycling.
There are also two drop-off locations to recycle paper products — behind the Franklin County Sheriff's Office at 974 River Bend Road and at the Frankfort Recycling Center at 309 Rouse Ave.