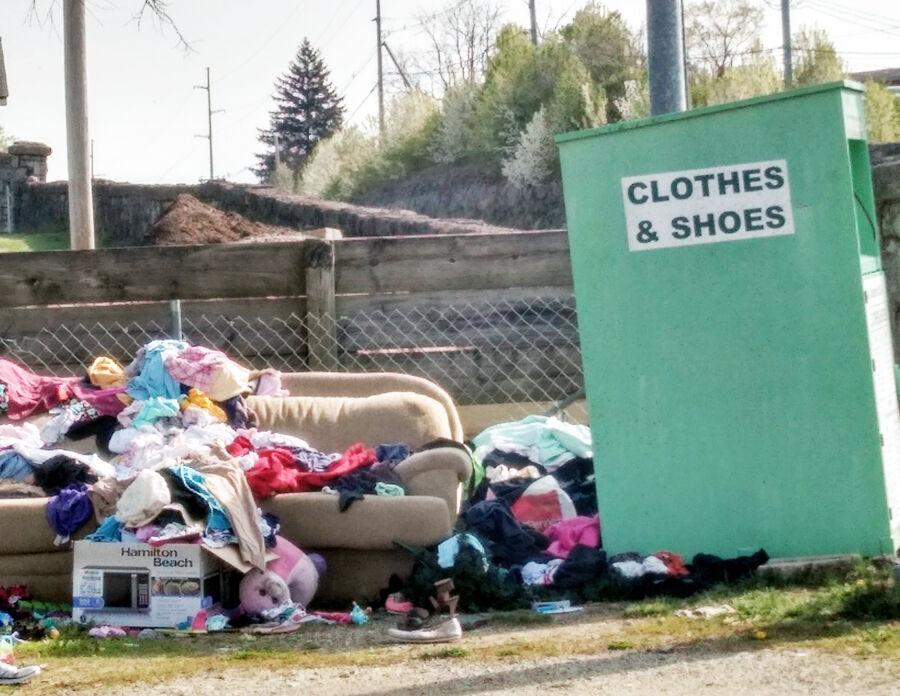 At the Louisville Road-Collins Lane intersection it was hard to miss the unsightly mess of clothes and furniture strewn around a charity collection bin at the former site of Saylor's, a once-popular Frankfort restaurant. In fact, several State Journal readers commented about the eyesore.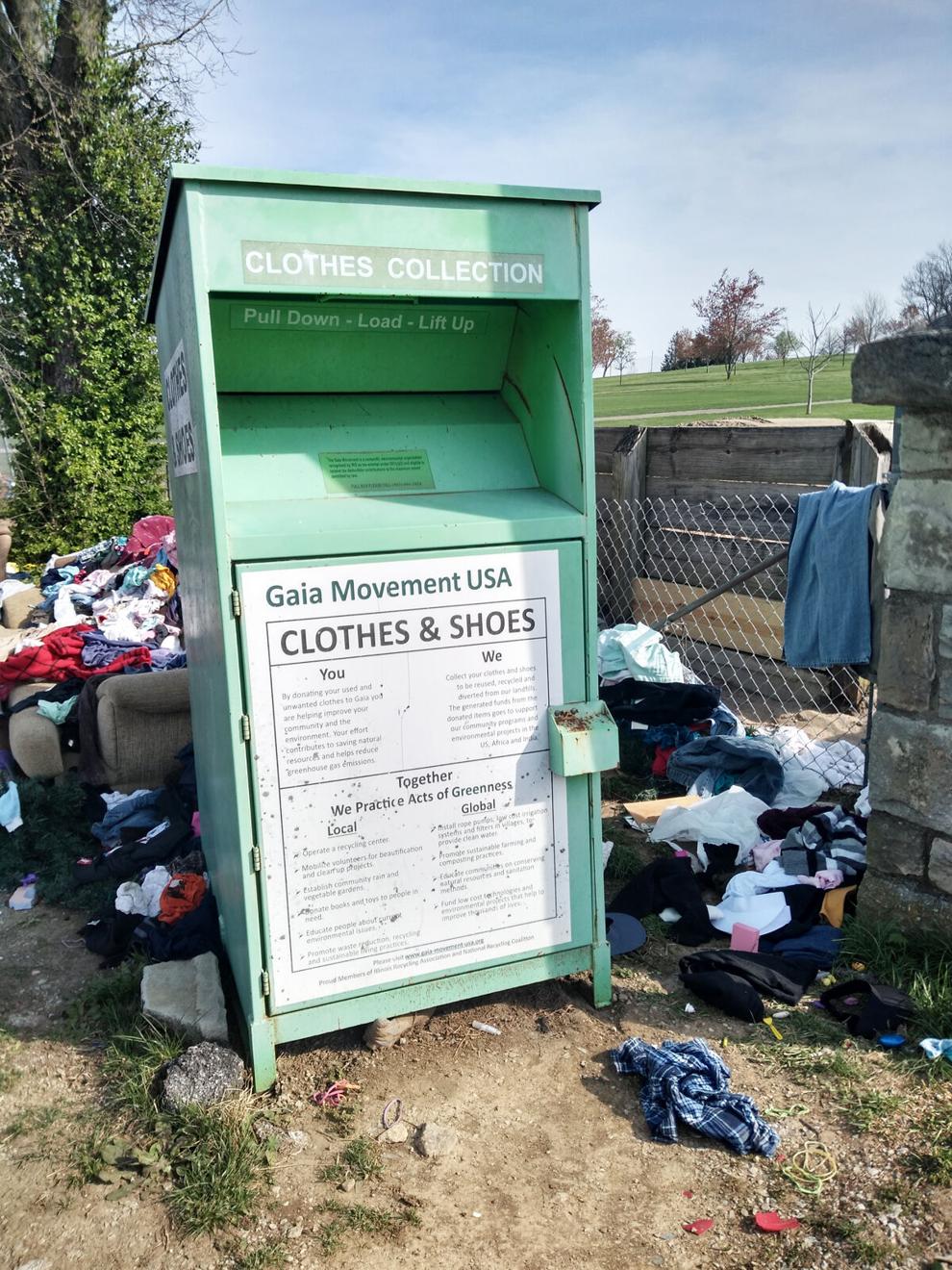 The green drop-off bin, which has since been removed, belonged to Gaia Movement USA, a registered 501(c)(3) nonprofit out of Chicago. The organization collects used clothing, shoes and other items then sells the unsorted clothes per pound to thrift and secondhand wholesale dealers.
"It looks like the folks that own the donation box at that location there went to pick up earlier this week and there is so much trash they were unable to get it all," City Clerk Chermie Maxwell told The State Journal on April 9. 
After the donation bin was removed, the city's solid waste department assisted with the cleanup.
According to the group's website, funds generated from clothing and shoe sales support its Clothes Reuse and Recycling program, Planet Protection Pioneer Leadership program and environmental projects worldwide.
In addition to clothing and shoes, toys, kitchenware and home décor are also accepted.
"Once a week (or more often), we collect the items from the boxes," the website states. "The items are brought to a Gaia Movement warehouse in Chicago or Portland (Oregon). Here it undergoes a minimal sorting — toys and household items are taken out."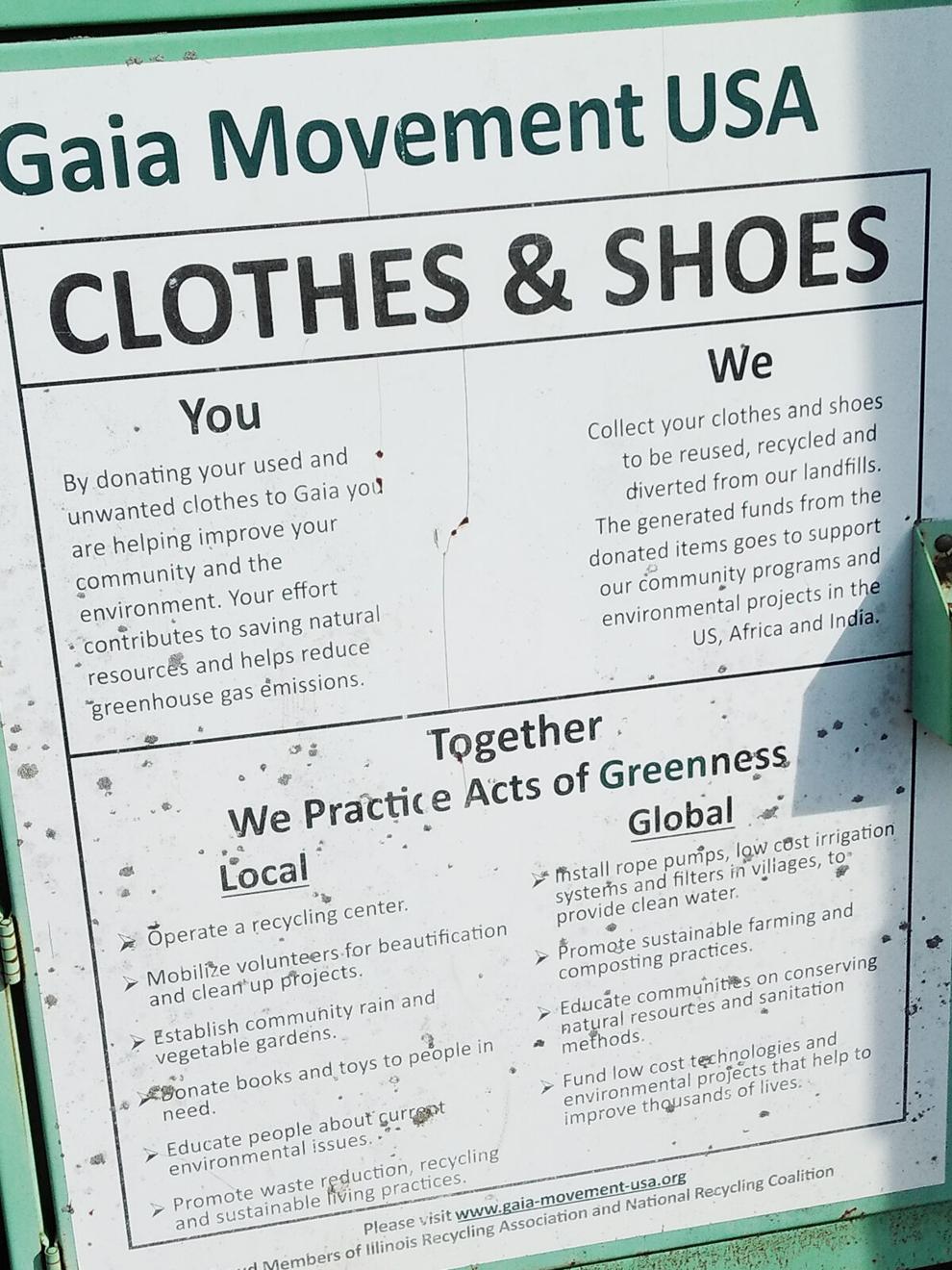 The clothing is bound in 1,000-pound bales and sold. Shoes, toys and household goods are also resold.
Gaia Movement did not immediately respond to The State Journal's request for comment about when the items in the donation box on Louisville Road will be picked up.
The property at 900 Louisville Road is owned by 930 Louisville Road LLC, which purchased it from Legacy Property Group LLC for $400,000 on Nov. 19. Legacy bought the property from Nine Hundred LLC for the same price on May 31, 2019, according to Franklin County Property Valuation Administrator records.
Dorothy Saylor inherited the property from the Clyde Saylor Sr. Estate in late 1988.