Edwin "Eddie" Beresford Tutt Jr., 84, of Frankfort, Kentucky, passed away on January 9, 2021, at Frankfort Regional Medical Center after a recent fall.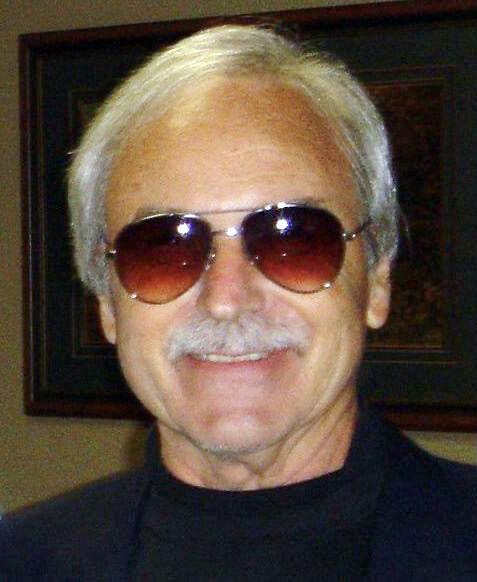 Eddie was born on Sept. 17, 1936, to Edwin Beresford Tutt Sr. and Eunice Howell Tutt in Frankfort, Kentucky. After graduating from Frankfort High School in 1954, he joined the Armed Forces (Army) and spent two years in Europe.
After returning to the states, he attended Centre College on a football scholarship where he met the love of his life, Mary Sue Moore "Sue," a Danville, Kentucky, native, who became his wife of 62 years. He lovingly referred to her as "My Awesome Lady."
He is survived by his wife Sue; daughter, Teresa Tutt of Houston, Texas; daughter, Leslie Tutt (Tom Kerrick) of Bowling Green, Kentucky; and son, Stephen Tutt (Cindy) of Indianapolis, Indiana. He is also survived by three grandchildren, Remy Gaines (22), daughter of Leslie and Noah Tutt (16) and Julian Tutt (13), sons of Stephen and Cindy Tutt.
He is preceded in death by his daughter, Julie Tutt, who passed away on the same date, Jan. 9, in 2003.
He was christened in the Church of the Ascension in Frankfort, Kentucky and continued attending services there throughout his childhood. He was a proud flag carrier as a youth. Later in life, he attended First Christian Church, Disciples of Christ, with his wife Sue.
Eddie had a talent and passion for football from an early age. He played fullback for the Frankfort High School Panthers and was selected to the 1953 Courier-Journal All-Kentucky High School Football Squad — First Team Back. During his senior year, his team was undefeated and unscored upon until a contentious game near the end of the season.
Eddie was also the kicker and kicked an extra point on the last play to tie the game. Headlines in the local paper read "Talented Tutt Toe Tabs Tricky Tie."
He was scouted by Bear Bryant during his senior year. His love of football continued throughout his life. He coached his son, Stephen, and other youth in the Pop Warner Football League in Frankfort. One of his players recently told Sue that Coach Tutt taught him hard work and sportsmanship which shaped the man and father he became.
He worked for the Frankfort Post Office as a rural mail carrier for 30 years and retired in 1992. While working at the Post Office and raising four children, he returned to Kentucky State University to attend the night school program on the GI Bill. He graduated Summa Cum Laude with a Bachelor of Science in Political Science in 1979 at the age of 42.  
Another passion of Eddie's was running. He was widely referred to as "Fast Eddie." For at least 25 years, Eddie ran races all over the state and was a member of the Bluegrass Striders Running Club. He would be seen running the streets of Frankfort in all climates. "Neither snow nor rain nor heat nor gloom of night" would keep him from his work or from running the streets of Frankfort.
In the last 20 years, Eddie was rarely seen without his trademark aviator sunglasses, worn indoors and out. He was affectionately known as "King of the Aviators" by those who knew and loved him.
Eddie's remains will be buried in the family plot at the Frankfort Cemetery at a later date. Donations of sympathy may be made in his name to the First Christian Church, Disciples of Christ, Frankfort, KY or Bluegrass Care Navigators (Hospice).
To plant a tree

in memory of Eddie Tutt

as a living tribute, please visit Tribute Store.