Edward F. Goins, Jr., age 78, passed away after a short illness on Friday, November 29, 2019. A native of Frankfort, he married his high school sweetheart, Joan Ramsey. He first met Joan when he was 17, after seeing her at a high school Sadie Hawkins Dance. After dating 5 years, they married August 23, 1963, at the First United Methodist Church by Rev.  James Shepard. Edward was born September 25, 1941, to the late Edward Franklin Goins and Ruth Evelyn Sluscher Goins.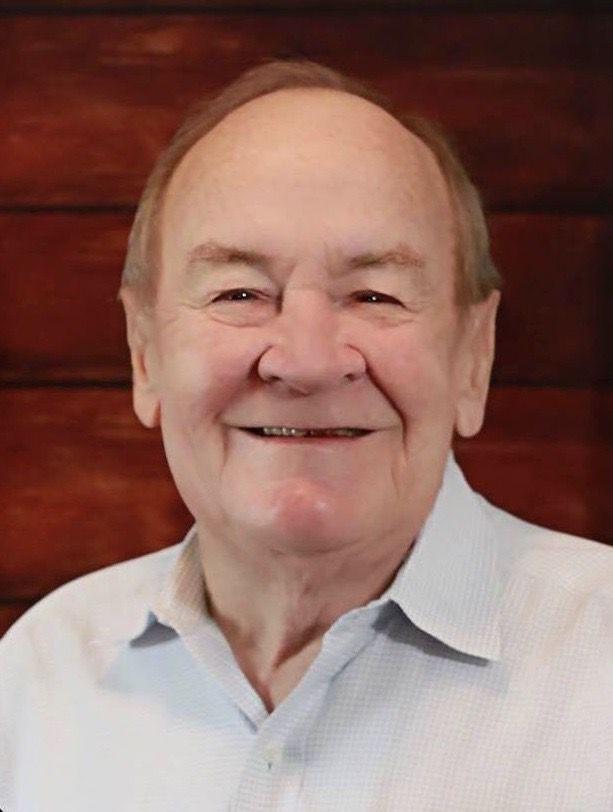 He was a graduate of Frankfort High School, attended Georgetown College and Eastern Kentucky University.  In his youth he delivered milk and ice door to door for Goins Brothers Dairy. He joined Pickett and Goins Real-Estate and became part of the development of Indian Hills subdivision. With insurance being his passion, he opened Edward F Goins, Jr. Insurance downtown Frankfort and in 1972 he moved his office to 600 East Main.  At that time his father, Franklin Goins (Kentucky House Representative, 1945) asked why he wanted to open an insurance agency so far out in the county. In 1980, his brother, Kenneth joined his agency and changed the name to Goins and Goins Insurance Agency. In 2019, his son Frank, re-joined the insurance agency in honor of Franklin Goins Sr. and they changed the name to Franklin Goins Insurance Agency.   
Edward's love of community and politics led him to lead many organizations. In the late 1960's Edward tried his hand at running for State Representative only to have lost by a small margin. He was Past President of Frankfort Board of Realtors, Past President of the Lions Club, Past President of Franklin County Young Democrats, and a former member Board of Trustee of First United Methodist Church.  Under Governor Wendell Ford's administration, he was the first Grand Marshall not to ride a horse in the inaugural parade. Edward since has worked in nearly every democratic governors' campaign. In addition, he was also the past Treasurer for the Kentucky House Democratic Caucus.  
Edward is survived by his wife of 56 years, Joan; son, Frank, III (Anne); daughter, Jennifer Goins Graves (JT); sister, Carol Wilson (Arnold); and brother, Kenneth (Carolyn).  He was also blessed with 5 grandchildren, Franklin Goins, IV (Megan), Ashton Goins, Sheldon Goins, Madison Graves, Garrison Graves and one Great Grandchild Nora Goins. 
In addition to his parents, he was preceded in death by his sister, Patsy Goins.  
Services will be held at First United Methodist Church on Thursday, December 5, 2019, at 11:00 a.m. with Dr. Jack Brewer and Dr. Phil Hill officiating. Burial will follow at Frankfort Cemetery. The family will receive friends at First United Methodist Church from 5:00 p.m. until 8:00 p.m. on Wednesday, December 4, 2019.                      
Serving as pallbearers will be Franklin Goins, IV, Ashton Goins, Sheldon Goins, Madison Graves, Garrison Graves, Beau Barns, John Sykes Jr, and Scott Stevenson. Honorary pallbearers are Nora Goins, James H Wilson, Jim Parks, John M. Graves and A.E. Beard. Memoriam pallbearers are Ralph Barnes, Burt Stevenson, Ray Walker, and John Sykes.
Flowers are welcome, and expressions of sympathy may be made to the Kentucky Heart Association.
Arrangements are under the direction of Harrod Brothers Funeral Home. Condolences may be shared via the online guestbook at www.harrodbrothers.com
To plant a tree in memory of Edward Goins, Jr. as a living tribute, please visit Tribute Store.