Eugene "Gene" Pelosi, 73, passed away on April 20, 2022. Gene was the beloved husband of Terri Hockensmith Pelosi and father to Bobby Pelosi and John Pelosi.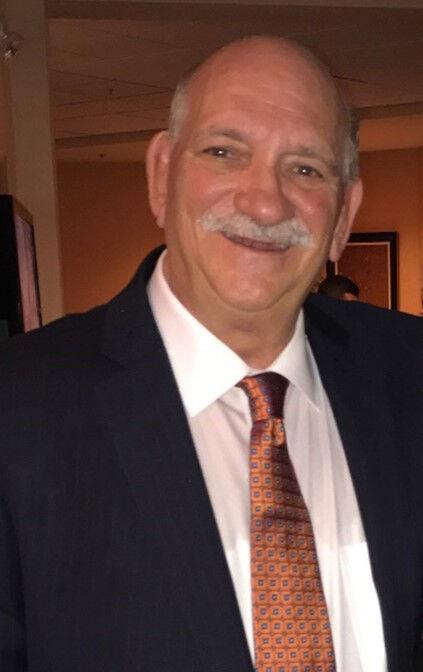 Born to Robert and Juliana Pelosi on January 3, 1949, Gene was the "first baby of the year" in Frankfort. He grew up in his family's "Home Restaurant" on Broadway in downtown Frankfort, where the "Pelosi" name still appears in mosaic tiles in the entryway.
After spending his early childhood living above the restaurant, his parents sent him to spend a summer in Italy with his grandmother while they built a home in Crestwood subdivision. Gene continued living in the neighborhood for most of his life, where he and Terri made a loving home, raising their sons and hosting countless gatherings of family and friends over the years. 
Gene graduated from Good Shepherd High School and Western Kentucky University. He retired from state government after 35 years of service, specializing in personnel services. He was a devoted parishioner of Good Shepherd Church and a member of the Knights of Columbus.  
Gene's life can best be captured by three loves — love for his family, love for his friends and love for his Italian heritage. He was a wonderful dad, committed to raising his sons and making certain their lives were as comfortable and happy as possible. He had the uncanny ability to effortlessly bring people together and did so frequently. 
The family spent many a weekend camping and boating on lakes with friends and family. Gene cherished his numerous trips to Italy to spend time with his relatives in Barga and enjoy the Tuscan landscape. Gene was well known for his talents in the kitchen and leaves behind numerous family recipes that have been passed down. He was an avid reader, enjoyed travelling and spending time with his grandchildren.
Gene is survived by his devoted wife, Terri; sons, Bobby (Kristen) and John (Emily); and three grandchildren, Caroline Rose, Brian Robert and John William "Jack" Pelosi; his brother, Michael Pelosi; his sister, Deborah Parido (Steve); numerous nieces and nephews; and his extended family in Italy.
A Mass of Christian Burial will be held at Good Shepherd Catholic Church on Monday, April 25, 2022, at 11 a.m. with Father Charles Howell officiating. Burial will follow at Frankfort Cemetery. The family will receive friends at Harrod Brothers Funeral Home on Sunday, April 24, 2022, from 2 p.m. until 5 p.m. with a Prayer Vigil to be held immediately following.  
Serving as pallbearers will be Bobby Pelosi, John Pelosi, Michael Pelosi, Terry Brown, Bob Criscillis and Frank Lassiter.  
Arrangements are under the direction of Harrod Brothers Funeral Home & Crematory. Condolences may be shared via the online guestbook at www.harrodbrothers.com.