Jimmy Winston Simpson II, 60, passed away Saturday, October 9, 2021, at his home with his family at his side.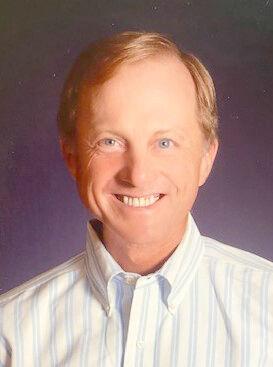 Jim was born February 4, 1961, in Frankfort, the son of Linda J. Mills, and the late Jimmy Winston Simpson.  
He was a graduate of Franklin County High School and extended his love of aeronautics with studies at University of Louisville, which brought him to a United States Air Force commission in Dayton, OH.
After his honorable discharge, he continued his love of transportation by serving in Kentucky's Department of Transportation until his retirement. During his tenure, he developed an economical engineering solution for statewide bridge repair that was copied by the then Russia. 
In 2002, he and his wife Mary founded a transportation business in his hometown of Frankfort, Permit America, Inc., which is a thriving international business to this very day. Never one to be satisfied with his personal development, he went on to complete a Civil Engineering Degree at the University of Kentucky while in his early 40s during the operation of Permit America, Inc. 
Because of Jim's nature of always willing to help, the success of Permit America, Inc. was shared with many local charities. 
In his love of community affairs, he served as an active member on the board of Frankfort Country Club as its Treasurer and in the spirit of transportation he served as the director of road resurfacing for the Two Creeks Association. 
He embraced the joys of golf with lifelong friends throughout the week, which defined his gentlemen like character. 
Jim leaves his cherish memory to his wife of 20 years, Mary C. (Naples) Simpson; son, Jimmy Winston Simpson III (Krystal); mother, Linda J. Mills (Jerry); brothers, David Goldsmith, Gregg Griffith (Carol); sister, Susan (Goldsmith) Melton; nephews, Blake Scott Simpson (Mary Claire), Nicholas Bako, Anthony Bako; niece, Morgan Simpson Shannon (Aaron), Paige Griffith, Logan Griffith; great-niece, Ellie Shannon; great-nephew Beckett Shannon; cousins, Jane Sallee (Hisle) Sallee, Louis Luckett, Sam Luckett, Anna Nevitt, Mike Goins, Kathy (Goins) Martin, Jack Goins, and Melissa (Goins) Hatchell. 
Jim was preceded in death by his father, Jimmy Winston Simpson I; his brother, Gregory Scott Simpson; his stepmother, Thelma Simpson. 
The family will receive relatives and friends from 1:30 p.m. to 4 p.m. with the memorial service following at 4 p.m. at the Forks of Elkhorn Baptist Church in Midway, Kentucky, on Sunday, October 17, 2021. The service will be officiated by Todd and Terry Lester. In lieu of flowers the family request that donations be made to The Markey Cancer Center.
The family would like to extend special thanks to the doctors and nurses at The Markey Cancer Center.
Clark Legacy Center, Versailles Road, is in charge of arrangements. Online condolences may be expressed at www.ClarkLegacyCenter.com.