John Coleman Scott, 90, of Frankfort, passed away on Nov. 23, 2020. He was born in Frankfort on March 22, 1930.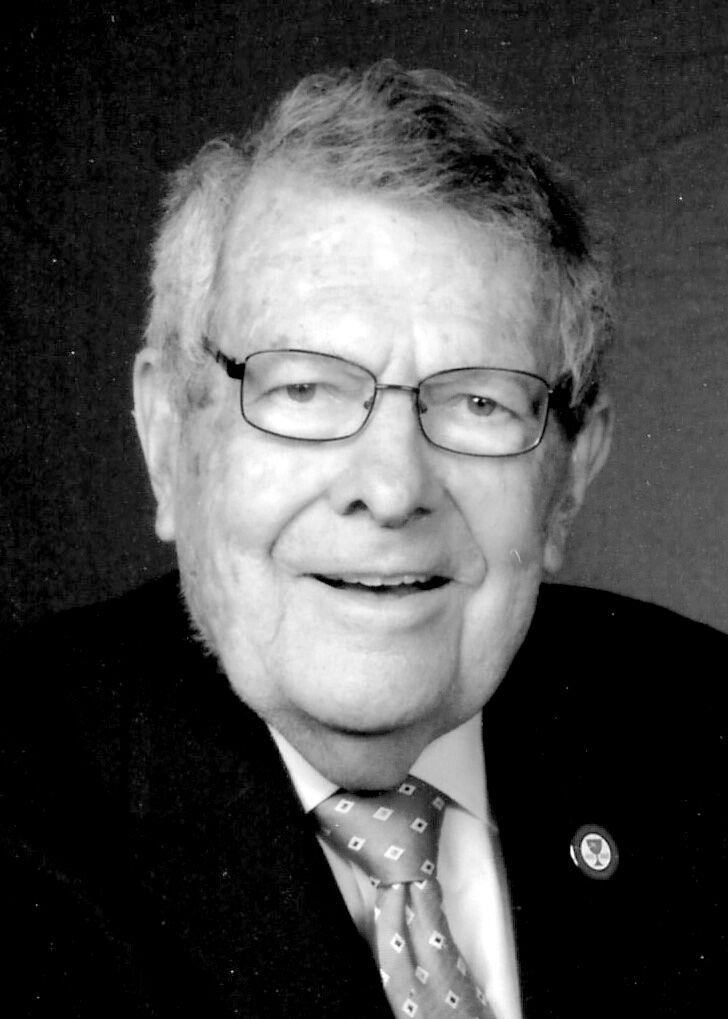 He was preceded in death by his mother, Elizabeth C. Scott; and father, Murray E. Scott; and his brother, Paul D. Scott.
After graduating from Frankfort High School, John worked as an insurance agent with State Farm Insurance, at JC Penney's and in the Kentucky Highway Department before finding his calling in Kentucky's appellate court system. He was chief deputy clerk for four of Kentucky's elected Clerk of the Court of Appeals.
After the system changed from an elected position to an appointed position, John was later appointed chief clerk of both the Kentucky Court of Appeals and chief clerk of the Kentucky Supreme Court.
He was a charter member of the National Conference of Appellate Court Clerks and served a term as president of that organization. In 1988, he received the conference's J.O. Sentell Award, an annual honor that recognizes distinguished service by way of substantial contributions to the objectives of the conference.
John served on the Commonwealth Credit Union Board of Directors for 36 years and was chairman of the board for the last 25 of those years.
He was past president and past secretary of the Frankfort Jaycees and also a past president and past secretary of the Frankfort Lion's Club.
John was involved in the Disciples of Christ church his entire life, serving as deacon and elder at Highland Christian Church of Frankfort and most recently as a deacon and in charge of the stewards at First Christian Church of Frankfort.
He was also a veteran having served in the U.S. Army and attaining the rank of corporal in the National Guard.
His favorite pastimes were attending and cheering on the University of Kentucky basketball and football teams and listening to big band music.
John is survived by five children, Cheri C. Murto of Winter Park, Florida, Murray Kent Scott (Mary Ann) of Frankfort, Stacy Scott Perkins (Steve) of Louisville, Terri Scott Wages (Greg) of Delaware, Ohio, and Coleman Tyler Scott, of Frankfort; and six grandchildren, Tiffany (Rob) Osburn, Jeremy Scott, Jonathan (Kelley) Scott, Trevor (Zoe) Million, Cassondra Perkins and Noah Wages; and five great-grandchildren.
Pallbearers are Jeremy Scott, Jonathan Scott, Roy Scott, Trevor Million, Cassondra Perkins and Noah Wages.
Funeral arrangements are under the direction of Rogers Funeral Home, Frankfort. A private service, officiated by Dr. John Opsata of First Christian Church, will be held at Rogers Funeral Home with burial to follow at Sunset Memorial Gardens.
The family requests memorial contributions be made to First Christian Church, 316 Ann St., Frankfort, KY 40601 or to a charity of your choice.
To plant a tree

in memory of John Scott

as a living tribute, please visit Tribute Store.