Robert Dudley "Sandy" Goodlett, 79, husband, father, grandfather, great grandfather, brother, cousin, uncle, friend, educator, administrator, Mayor and Christian. All these words describe the life of Sandy Goodlett, who spent his career in service to students and to adults.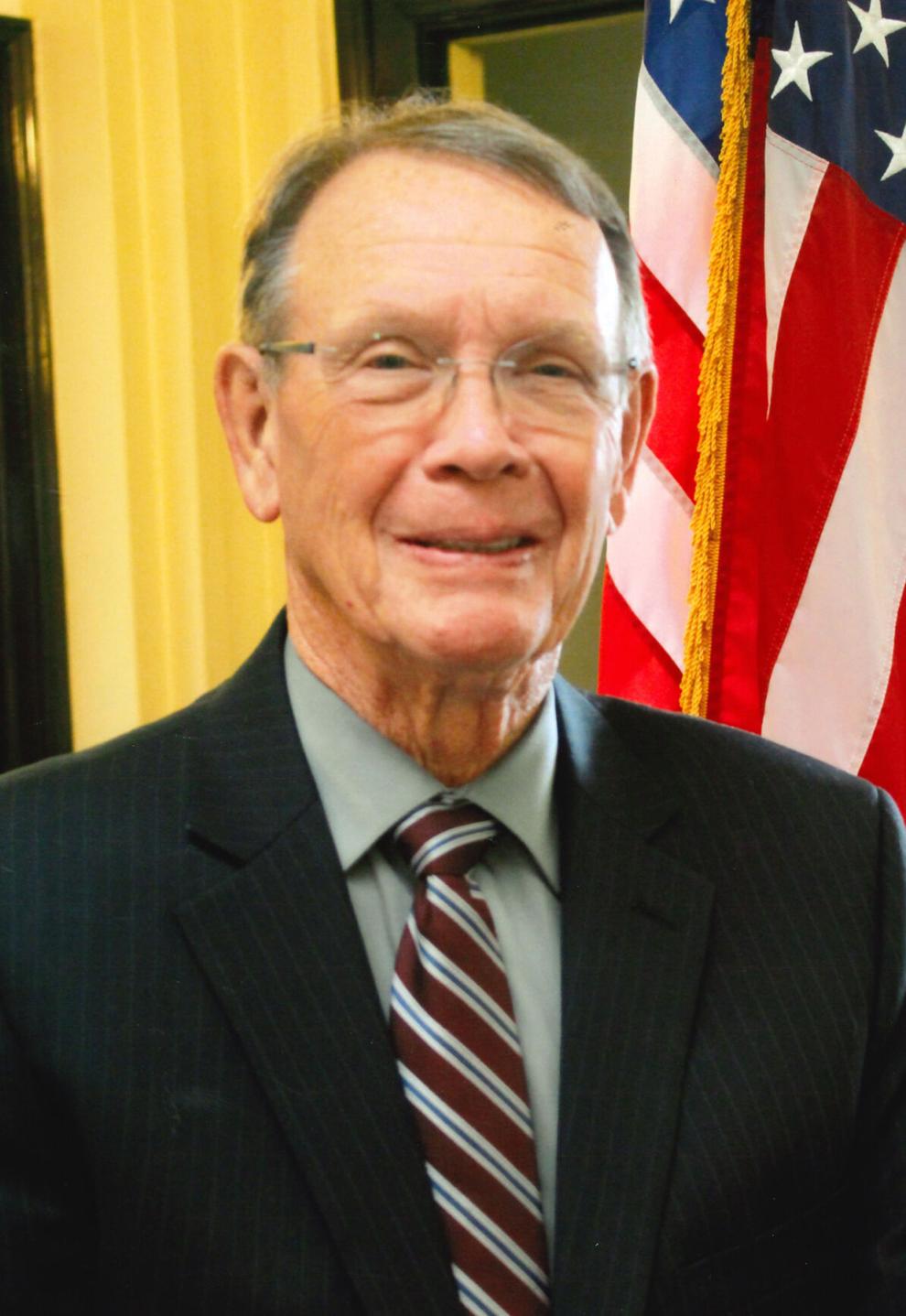 Robert "Sandy" Goodlett, was born on September 16, 1941, to William D and Jean McKay Goodlett. He graduated from Anderson County High School in 1959, attended and graduated from Eastern Kentucky University in 1963, with a degree in Social Studies. In 1969, he received his Masters Degree in Education from Eastern Kentucky University. Furthering his education in 1976, he was awarded a Doctorate Degree in Education from the University of Tennessee.
His Teaching career began at Eastern High School in Jefferson County, then returned to Anderson County to teach Social Studies at Western Anderson High School and to also coach basketball.
He married Jamie Underwood of Frankfort in December 1968. Together they were parents of Amanda Goodlett Humphreys and Elizabeth Goodlett Fosson.
In addition to teaching, Sandy served as a publicity director (1969-1970) at Midway College. Director of Student Tutorial Services at Marshall University (1971-1979). He followed that program service as Director of University of Georgia Student Education Institute. 
In 1980, he accepted the Presidency Director of Hazel Green Academy, an historic mountain high school, serving students of Eastern, Kentucky, in Wolfe County. He returned to Frankfort in state government, working to develop the family resource and youth services (FRYSC), as a part of the Kentucky Education Reform Act (KERA). 
After serving as Assistant Superintendent of Anderson County Schools, Sandy returned to FRYSC as Executive Director of FRYSC.
Sandy served three terms as a member of the Lawrenceburg City Council, he was elected Mayor, serving from 2012 - 2018.
Sandy was a 4th generation member of Christian Church, Disciples of Christ.  He and his family were members of Frankfort First Christian Church where he served as an Elder.
Perhaps Sandy's greatest joy came from family — daughters and their families. Amy Goodlett Humphreys (Ross), Beth Goodlett Fosson (Johnny Eldridge); grandchildren, who lovingly called him "Pawdaddy," James Robert Thomas (Hannah), Sarah Kathryn and Ryan Andrew Humphreys and Emma McKay Fosson; and his great-grandson, Caden James Thomas, born in 2020. 
Funeral service for Sandy will be held, 1 p.m. Saturday, May 1, 2021, at the Frankfort First Christian Church, 316 Ann St., Frankfort, KY 40601. Burial will follow in the Lawrenceburg Cemetery. Visitation will be 5-8 p.m. Friday, April 30, 2021, at the Ritchie & Peach Funeral Home and Saturday from 11 a.m. till time of service at 1 p.m., at the Frankfort First Christian Church.
Casket bearers will be Robbie Hume, Monty Rhody, Kevin Satterly, David Ruggles, Ben Birdwhistell and Kent Stevens.
Honorary bearers will be Charlie Cammack, Sonny Fentress, Class of Anderson County High School 1959, Elders of Frankfort First Christian Church, Rev. Michael Denney — 1st Presbyterian, Lancaster, Carol Hall, Mandy Rogers, Rev. Chuck and Laverne Brumley and Tom Smith.
To plant a tree

in memory of Robert Goodlett

as a living tribute, please visit Tribute Store.