Mass for Christian burial for Rose Marie Bentley Ramsey, 63, of Lawrenceburg, will be 1:30 p.m. Wednesday at Good Shepherd Catholic Church with burial to follow at Frankfort Cemetery. Father Charles Howell will conduct mass. Visitation will be Monday evening from 5 p.m. to 8 p.m. at LeCompte Johnson Taylor Funeral Home. A rosary service will be held at 7 p.m.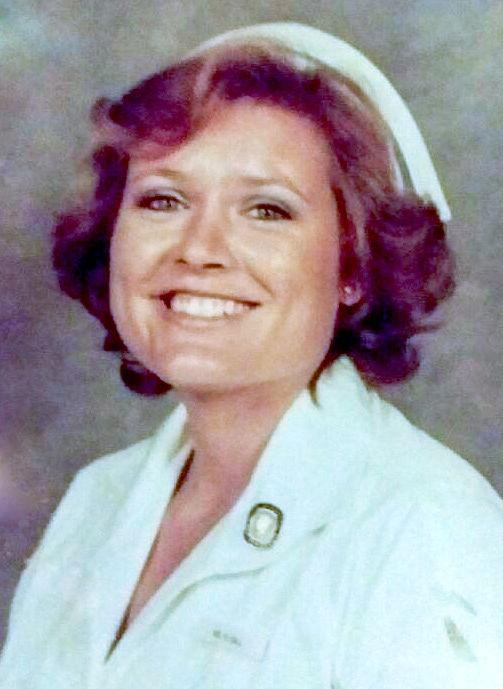 Rose died Wednesday morning at Frankfort Regional Medical Center. She had worked as a nurse at several different nursing homes around the area, including, Bradford Square, Heritage Hall and Franklin Manor.
Daughter of the late Imogene Hall and Jessie James Bentley, she is preceded in death by a daughter, Kimberly Rose Hall; brothers, Zach Bentley and Kenneth Greer; and a sister, Maewood Wheeler.
Survivors include her husband, Stephen Anthony Ramsey; two sons, Stephen (JoNell) Ramsey II and Matthew Kelly Hall; three daughters, Shelly (James) Reynolds, Elizabeth (Joey) Stokes and Jacqueline Ramsey (Stephen) Terrell; 10 grandchildren, David Hall, Brandon Collins, Summer (Zack) McKinney, Joseph Stokes, Blake Stokes, Cameron Terrell, Brie Terrell, Jackson Ramsey, Christopher Ramsey and Kathleen Ramsey; six great-grandchildren; a sister, Adeline (Linus) Rapp; brothers-in-law, James (Ginny) Ramsey, David (Cora) Ramsey, Bob (Anne) Ramsey, John (Lisa) Ramsey; sisters-in-law, Josephine (Glenn) Stegman and Karen Putcha; and a host of nieces, nephews, cousins and friends. Her grandchildren will serve as pallbearers.
"May the care and devotion of her life on earth find a lasting reward in Heaven."
Memorial contributions may be made to the Special Olympics Kentucky, 105 Lakeview Court, Frankfort, KY 40601. You may share memories and leave condolences at www.ljtfuneralhome.com.