A little over a month ago I found myself deep in thought as I drove my 10-year-old Toyota Camry laden with as much stuff as I could fit into it, including but not limited to Bingo, my wife's 70-pound golden doodle. We were driving from Williamsburg, Virginia, to Frankfort to start my new job at The State Journal.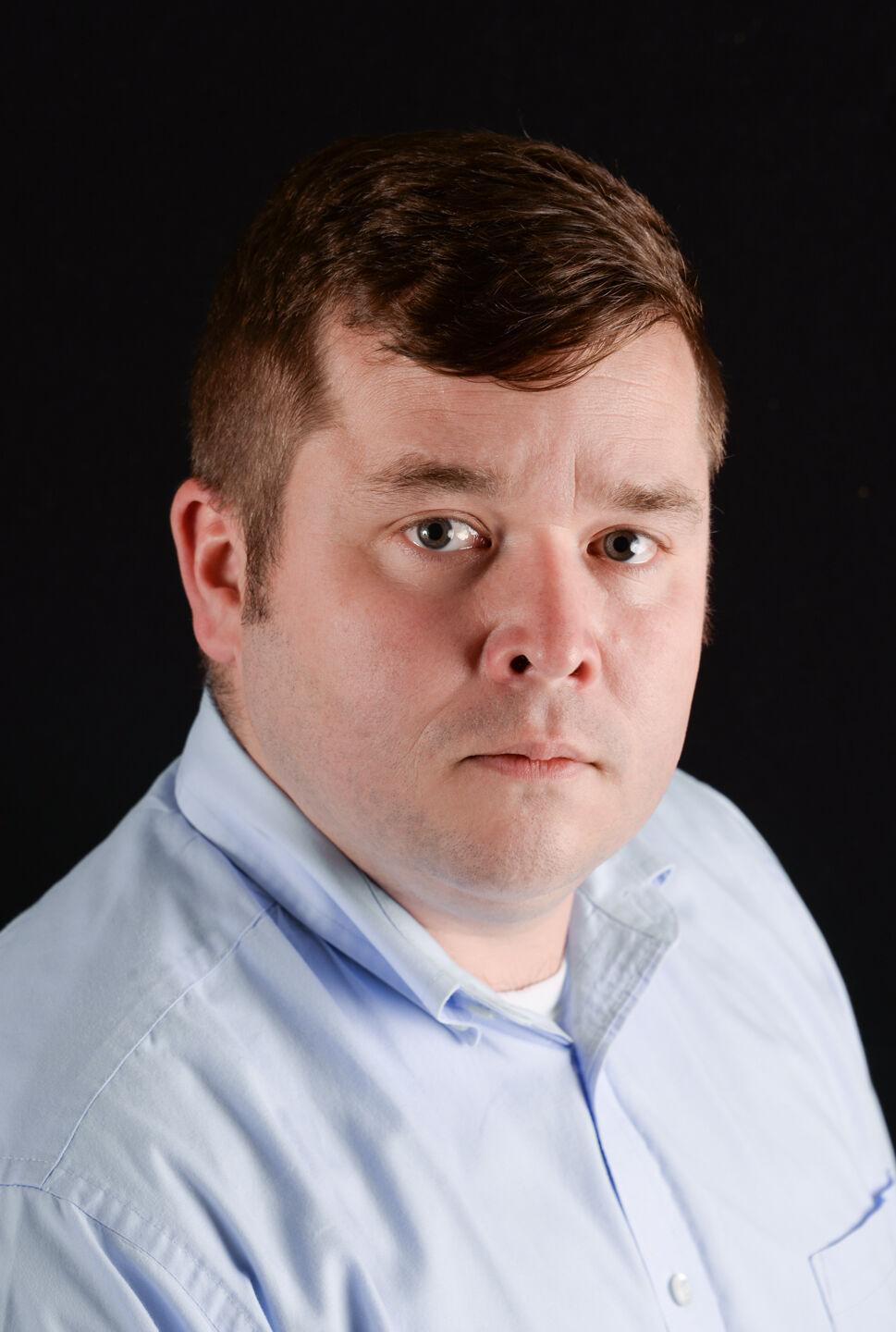 After accepting the new gig, my wife and I decided that I would head west first and start working. She planned to somehow continue working her customary 60 hours a week as a hotel revenue manager while getting our house in Williamsburg, Virginia, ready to sell and simultaneously keep our two young children alive.
While that plan might sound overwhelming to a mere mortal, for people like my wife, who move mountains on a daily basis, it was just another couple lines on her to-do list.
She probably could have handled the dog too, but she didn't want me going off on my own without supervision. Her concerns are not unwarranted. For every bit of squared away that she is, I am quite the opposite. 
So away we went, Bingo and I. He has a lot of good qualities, but a conversationalist he is not. During our trip I would point out pretty views on the road or try to strike up conversation by asking about his opinions on current events. He wouldn't even look up from the comically large rawhide he was gnawing on.
Things got really awkward when I asked Bingo to chip in for gas and he just stared at me as if I were a jerk for even bringing it up. He didn't even offer to take a turn driving. If he had, I wouldn't have taken him up on it because he failed the written test at the DMV, but I would have appreciated the gesture.
With no one to talk to I found myself lost in my own thoughts. Believe it or not, I started thinking about my new job in a new city and how little I knew about the latter.
Being married to a Lexington native, I am no stranger to Kentucky. Despite that, my only experience in Frankfort/Franklin County was a tour of Buffalo Trace and lunch at Jim's Seafood in 2016. While I enjoyed both establishments immensely, that is hardly enough to leave one with a real impression of a locality.
As I drove, I began to think about the job I was undertaking as well as the pros and cons of being completely new to the area that I was covering.
One of the pros being that I could be anyone I wanted to be. I could adopt a new persona. I could wear an eye-patch and speak in an exotic accent with a high falsetto register!
I was reminded of a missed opportunity in 2005 when I showed up at Spring Hill College in Mobile, Alabama, as a freshman, almost 1,000 miles from where I went to high school. Social media was in its infancy and no one would have known for sure that I wasn't kicked out of clown college for trying to revolutionize the art of mime by speaking.
"Visionaries are never appreciated in their own time," I would have told my cohorts in a thick Welsh brogue, if I'd had the guts to go through with it.
Just as I was about to pick which eye would wear the patch, I decided against adopting new persona, partly because it's a ridiculous notion, but mainly because my wife said no. Bummer.
So unfortunately for Frankfort, they get the run-of-the-mill version of me. The 35-year-old married father of two who owns an ambivalent dog.
That's OK, it is probably better that I devote my energies to learning about the city and county and covering it in a manner that benefits its citizens. To be honest I am pretty excited about that.
That being said, if you see me around town wearing a monocle and a top hat, do me a favor and just "role" with it.