It's no surprise that gender inequality continues in many workplaces across the country. However, the extent of the current disparity in America's newsrooms threw me for a loop.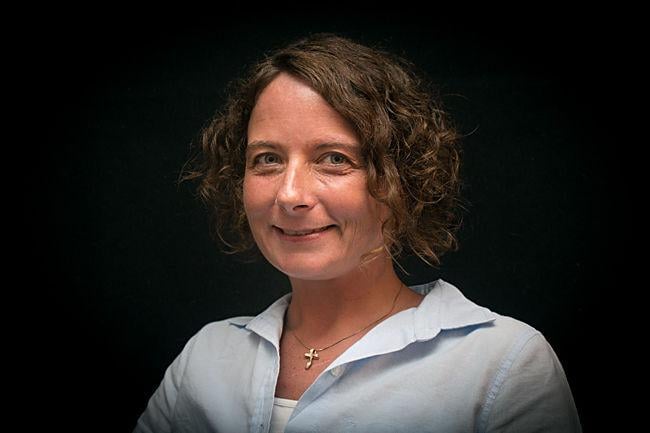 Earlier this week, the Women's Media Center, which was co-founded by Jane Fonda, Robin Morgan and Gloria Steinem, released its latest media gender gap study. After researching more than 62,000 pieces of content from 30 news outlets — including print newspaper, online news, broadcast network and cable TV news — between Jan. 1 through March 31 the report found 65% of news bylines were men and 35% were women.
When it comes to print news, the market is disproportionately dominated by male journalists. According to the study, more than twice the number of articles — 69% — were written by men compared to just 31% by women.
"Women are more than half of the population, yet it's men who are telling most of the stories," Julie Burton, president and CEO of the Women's Media Center, explained. "As a result, the news media is missing out on major stories, readers and viewers and important perspectives."
Unlike most newsrooms, The State Journal's is predominately female. Of our four journalists, three — including myself — are female.
And while this is considered to be progress, it's also important to keep in mind that in our newspaper's 119-year history there wasn't a female editor until just three years ago — meaning it took 116 years for a woman to break the highest glass ceiling at The State Journal.
The stats weren't much better for wire services, such as the Associated Press and Reuters, where 63% of news bylines are by men and 37% by women.
"The gender gap is real," Burton added. "We hope that the industry will take heed and implement meaningful change."
• 63% of election coverage was by men; 37% by women
• 59% of international news and politics was covered by men; 41% by women
• 54% of COVID-19 coverage was by men; 41% by women
• 53% of racial justice coverage was by men; 47% by women
Men also dominate sports, weather, legal, opinion, editorial, business, economy, science and environment coverage, the report found.
Credits for online stories were more diverse with 57% produced by men and 43% by women. The study also found that cable and network news was divided right down the middle at 50-50.
While those numbers are encouraging, there is still much work to be done in order to level the playing field and achieve true equality and inclusion in media.
"Women must be visible and powerful in all aspects of media if American society is ever to be a real democracy," Steinem said.