Perhaps it's the limestone water — the special ingredient used by local distilleries to craft the world's finest bourbons — or the fact that the fastest thoroughbreds are born, raised and trained here, but one thing is certain — we Kentuckians are a unique breed.
In fact, there are certain telltale signs that indicate someone is from Kentucky without them actually telling you they are from the Bluegrass State.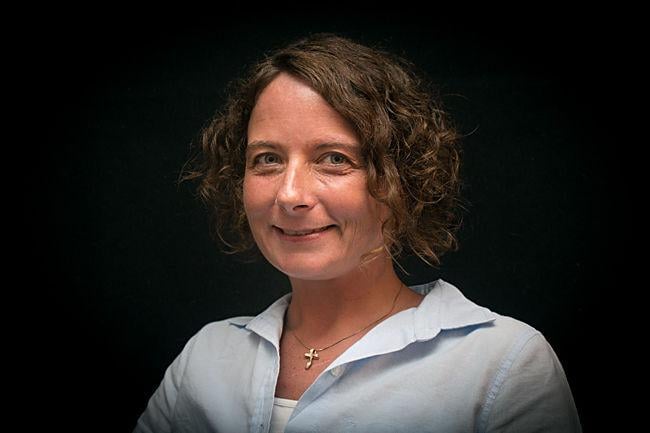 For example, you're most likely to be dealing with a Kentuckian if supper consists of a Hot Brown with a side of taters and sliced maters washed down by an Ale-8-One. And doesn't everyone make chili with noodles or macaroni in it?
We also differentiate ourselves by how we pronounce the names of our cities. For instance, everyone knows it's "Looavul" not "Louieville" and "Ver-sales" not "Ver-sigh."
Speaking of cities, in Kentucky you can visit London, Paris, Versailles, Hamburg, Frankfort and Florence (y'all) all in one day without even leaving the country.
Yet wayward out-of-town motorists need not worry about getting lost in the Bluegrass State because we give accurate and detailed directions such as "hang a right just past the Dollar General" or "take a left at the tree shaped like a bent elbow over yonder."  
Any true Kentuckian will tell you that Mother Nature is just as confused about our seasons as we are. On any given fall or spring day we leave the house in full winter gear — coat, hat, scarf and gloves — and come home in a BBN (Big Blue Nation) T-shirt, shorts and sunglasses and a farmer's tan.
We are in the only place where Churchill isn't referring to a former British prime minister, but rather a racetrack where the Derby is held and UK doesn't stand for United Kingdom.
Speaking of UK, Kentucky may be the only place where local government meetings are scheduled around the Cats' hoops schedule.
The truth is we expect a lot from our Wildcats. For instance, they can be ranked number 1, undefeated, win games by 90 and UK fans will still talk about boycotting the team or ditching the coach.
A house divided in this commonwealth is when a UK grad marries into a University of Louisville fan's family.
Sure, outsiders may say we "have an accent" or a different vocabulary from most other folks. What they don't understand is that "bless your heart" and "take your sweet time" can be sincere sayings or insults depending on how they are used. Mostly though the phrases are basically passive-aggressive ways of calling someone an idiot or telling them to hurry the heck up.
Here in the bluegrass, holler is not just a verb it is also a place. As in, "we live so deep in the holler we got to pump in sunshine."
And perhaps its because we love our thoroughbreds, but we constantly use comments that include equines, such as "hold your horses," "been rode hard and put up wet" and "I have to pee like a racehorse."
Yep, I reckon we're just a different breed, but there is absolutely nothing wrong with that.