"Sometimes people come into your life for a moment, a day or a lifetime. It matters not the time they spent with you but how they impacted your life in that time." — Unknown
Last week I had the awful task of informing our oldest son that one of his heroes had passed away.
We met James "Jim" Nolan, a World War II Army Air Corps veteran, and his daughter, Patti, at the Capital City Airport's Aviation Day in 2019 when I was pulling a weekend shift for the newspaper and our son, then a member of the Air Force Junior ROTC program at Franklin County High School, tagged along to check out the planes.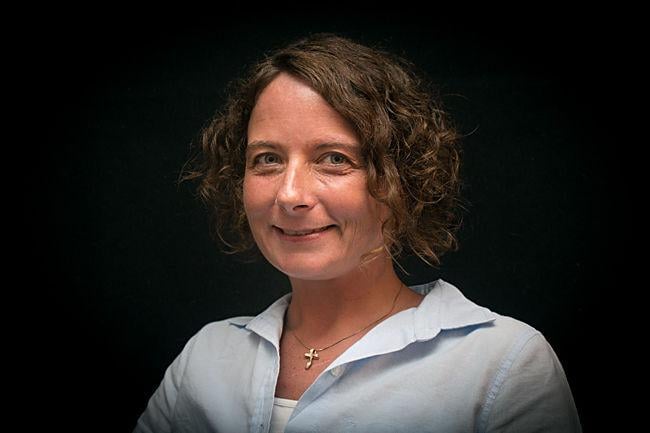 We found Jim, who was then 98 years old, and Patti on the tarmac near a WWII B-17 Flying Fortress similar to those he flew as an aircraft commander with the 401st Bomber Group in the 8th Army, known as the Mighty Eighth. Though he was sitting in a wheelchair, he only used it because it was exceptionally hot that day. Turns out he spent the day before on the golf course.
As he told his war stories, it quickly became obvious that Jim's presence overshadowed the hulking aircraft.
As the pilot of "Hell's Angels Out of Chute 13," Jim flew 30 combat missions over Germany. But the most memorable was the day his aircraft suffered from engine issues on the way back to base and was confronted by a German ME 252 twin jet, which pulled up beside his B-17.
"It just sat there and then the pilot saluted me. I returned his salute and then peeled off and left," Jim recalled. "I believe he could have come in on my nose with guns and rockets firing and caused major problems, like shooting us down."
Although separated by an age gap of 80+ years, our son and Jim, who was originally from Weymouth, Massachusetts, but moved to Frankfort a few years ago to live with his daughter, built a friendship that endured the last three years of Jim's life. He and Patti graciously invited us to his Quilt of Valor ceremony in November 2019.
As the mother of a soon-to-be member of the military, I will never forget the words that Carolyn Elliott said as she presented the quilt to Jim that day.
"This is not a gift. It cannot be purchased, nor is it handed out. It is a lifetime award and a gesture of gratitude from a grateful nation," she remarked.
I suppose the same could be said of friendship, like the one Jim and our son forged over the past couple of years. Their paths didn't cross often but we made a point to be there for Jim's 100th birthday celebration last August. And when he passed away last week, Patti personally called to let me know.
Unfortunately, we won't be able to attend his memorial service, which is slated for a later date in Auburn, Alabama, where he was an assistant to the dean in the Auburn University School of Business following his service in the military.
We are eternally grateful to have met and gotten to know the Nolan family and I know that our son will always carry a little piece of Jim's memory and fighting spirit with him no matter where he goes in life — because true friends leave footprints in the heart.