A few months back when we upgraded our cellphones, my husband and I took the plunge and got our two youngest their first phones. They were on the cusp of turning 16 and 13 and we figured we had held off for as long as we could.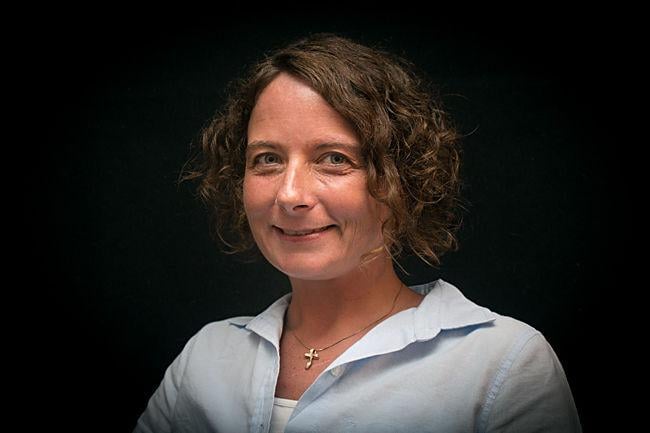 Up to that point we had heard every imaginable reason why they needed their own cells from "I wouldn't need to borrow yours" to the ever-present "all my friends have their own phones."
Turns out the kids are right, at least on that last argument. According to GlobalWebIndex, 98% of Gen Z — those born between 1995-2012 (meaning 9- to 26-year-olds) — own a smart phone and expect to get their first phone earlier than any other generation.
Kids also use cellphones differently than us older folks. Our freshly-phoned duo record their entire lives on video. Meanwhile I still feel as though I should be hocking Spacely Space Sprockets every time I am in a Zoom meeting or on FaceTime.
And even though we have a new way of communicating with each other it really hasn't cut down on the number of times my husband and I resort to yelling up the stairs for the kids to a) take out the trash, b) do the laundry or c) come down for dinner while they self-sequester in their bedrooms watching videos of other people playing video games or are glued to a NetFlix movie on their phone.
In fact, I secretly believe the only time they use said phones to make actual calls is to request that I stop at five different stores on my way home from work to pick up the materials for a last-minute science fair project that they should have been working on for the past three months but now must throw together in nine hours and counting.
Our daughter is particularly guilty of texting to ask me questions my husband has already vetoed or to tattle.
Here's a sample exchange from this summer — minus the 17 emojis she sent in between.
Daughter: When r u coming home?
Daughter: OK. Dad won't take me to the pool.
Our 16-year-old son has a different texting tactic. He sends me daily selfies, which he claims are to track the progression of his facial hair growth or what I like to call "peach fuzz with a few random whiskers."
The other day a photo he sent after getting a haircut sparked this conversation.
Middle: I'm getting a goatee no matter the cost.
Admittedly I am a smidgen jealous that their first cells are smart phones with sleek touchscreen keyboards. Our children will never understand the patience required to craft text messages in the flip-phone era when numbers had to be hit one, two, three or four times in order to generate each letter of every single word.
For instance, this exchange, which occurred on the second day of the school year, would have taken an eternity to text.
Daughter: I've got like 7 compliments because of my earrings at school 2day.
Me: Why are you using your phone at school?
(Seven minutes of three blinking dots while she attempts to construct an appropriate response.)
Daughter: The teachers are letting us use our phones in class.
(Making her sweat it out for a few minutes before replying.)