By the end of this month our family of five will officially include a trio of teenagers. That hasn't quite sunk in yet.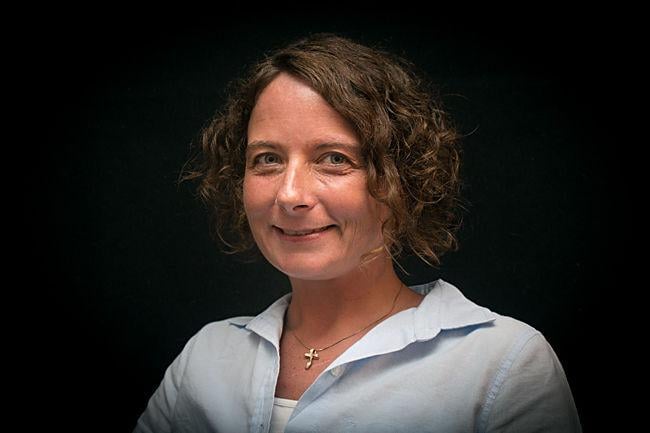 Don't get me wrong, I knew a long time ago that I am getting old. However, it wasn't until a recent trip to the pool that I realized our children are aging too.
I had just come out of a reading coma — that immersive feeling of when you're sucked into a good book and it takes you a while to separate fiction from reality — to see what those three were up to.
Honestly, it took me a while to recognize them because I was still looking for the watergun-toting little boys in oversized swim trunks that drooped below their tan lines if not tied just right and the sassy Hello Kitty bikini-clad 5-year-old who with her head tilted and hands on her hips vehemently refused to get out of the pool during "adult swim."
In my defense, since Juniper Hill Aquatic Center was closed last year due to the coronavirus pandemic, it had been a while since I'd seen them in their bathing suits. But, a part of me also secretly hopes that I always see them as those little kids with an overabundance of energy.
I've also learned not to be so hard on myself. After all, Mary — the mother on "E.T." — didn't notice that an alien was residing in her house for days. 
The funny thing is 13 years ago, our older friends and family warned my husband and me that our three adorable kids under 5 would one day become teens who would eat us out of house and home. But when they're little and you are wrapped up in the daily minutiae of feedings-diaper changes-naps-bath-repeat, you don't realize just how fast time will fly.
Fortunately, I was able to stay home with our trio while they were young and got to see the firsts — smiles, words and steps. It worked well because a few years ago my husband retired and is home with them now. So basically I taught them to walk and talk and he's training them to sit down and shut up. Obviously, my husband got the short end of the stick.
Parenting at any age is a lot like folding a fitted sheet — no one knows how to do it and there are always wrinkles. But being teen parents is similar to Forrest Gump's box of chocolates analogy — you never know what personality you're going to get.
And don't get me started on the drama. One minute our soon-to-be 13-year-old daughter is happily fluttering around the house dancing with the cat and the next her "life is over" because her brothers consumed the last of the Frank's RedHot or only left a sip in the milk jug. At least when they are babies you don't know what they are crying about.
However, my biggest pet peeve about parenting teens is the constant complaints about being bored. Why would they think the woman cooking dinner over a hot stove in mid-July after putting in a full day at the office is the person to go to for entertainment ideas? Bored sounds like fun.