I am excited for next week because Tuesday, Sept. 1, is the first pick up for the South Frankfort Food Share (SFFS). I think food share programs are an incredible way to balance out our privileges and support each other, allowing better access to fresh food in our community.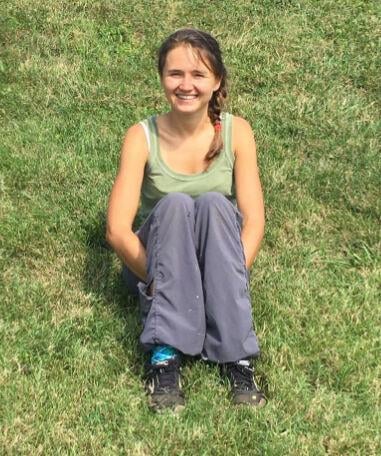 How does a food share work?
People buy a share based on what they can pay. In our SFFS, someone with an EBT/SNAP card pays $6, someone with a more limited income pays $12, people with a higher income pay $30 (retail value of the share), and then people who want to contribute to food justice in the community pay $40.
The money goes into a pool that we use to purchase produce directly from our local farmers. Next week's share will include beets, dill, hot peppers, garlic, sweet snack peppers, corn, cucumbers, summer squash, spaghetti squash and mushrooms. Everyone gets the same amount of food regardless of how much they pay. The mix-priced shares balance each other out to result in equal shares valued around $30.
Why are programs like the SFFS important?
There is mixed research on the barriers to fresh food access in the United States, but one consideration is expense. In 2015, a fresh food heavy diet cost up to $42 per month more than a processed food heavy diet. This difference is a big deal for someone who is living paycheck to paycheck.
This adds up to $550 over the year, which could be a whole month's rent! When we pool our community resources by paying what we can, it allows people to get a really good deal on fresh food that they might normally overlook due to cost limitations.
The food share does more than just increase access to fresh food, it also supports the local food system. Why is this important? Supporting the local food system benefits the consumer, farmer and community. Farmers are able to network with people and reduce waste by responding to community demand.
They are able to cultivate local farming practices and traditions, instead of relying on the streamlined cookie cutter industrial farming methods that the national food system is built on. Communities benefit because the money spent with local farmers stays close to home.
Farms can hire local employees, and worker conditions are more transparent. Oftentimes, a robust local food scene can lead to business development in other areas of food production, like processing and packaging. Food safety and security is also better with local food because you are less susceptible to external disruptions.
For example, heavy drought and wildfire activity last year affected the price and availability of certain produce. Just recently, there was a red onion recall due to an e-coli outbreak. Now, more than ever, during a global pandemic, having local food suppliers to rely on means we don't have to worry as much about inconsistent transportation and contamination possibilities.
A community with a well developed local food system is better prepared to withstand future challenges that could affect the food supply, like extreme weather, climatic shifts and industrial disruption.
We are excited to partner with The King's Center on the food share this year. They are such a wonderful part of the Frankfort community! Pick up is at the center on Sept. 1 from 5:30-7 p.m.
We still have $6 and $12 shares left for the Sept. 1 pick-up, and you must sign up by this Saturday, Aug. 29. To sign up, and for more information, go to FCmarket.org/foodshare or come visit us at the Franklin County Farmers Market.
If you are paying with SNAP, the purchase must be done in-person and we encourage you to visit the market this Saturday to sign up. Come see us at the welcome table from 8:30 a.m.-12:30 p.m.
The market is open on Tuesdays from 9 a.m.-noon and Saturdays from 8:30 a.m.-12:30 p.m. for in-person sales. Thursdays are by online ordering/curbside pick-up only; you can order online at fcmarket.localfoodmarketplace.com. To keep up with the farmers market, follow us on Facebook and Instagram, or visit our website at FCmarket.org.
Emma Anderson is an AmeriCorps VISTA member for the Friends of the Franklin County Farmers Market through the Homes For All AmeriCorps program. She can be reached at vista@franklincountyfarmersmarket.org.