I am reflecting on my life these past six weeks and oh what a whirlwind it has been! 
I think that I am still decompressing from the adrenaline of working with the Franklin County clerk's election team during the 2020 primary. I worked the 2016 season, too, and walked away a bit more educated about our election process. Back then I was intrigued. But this time I am flat out impressed and I wanted to give you an inside look at my experience.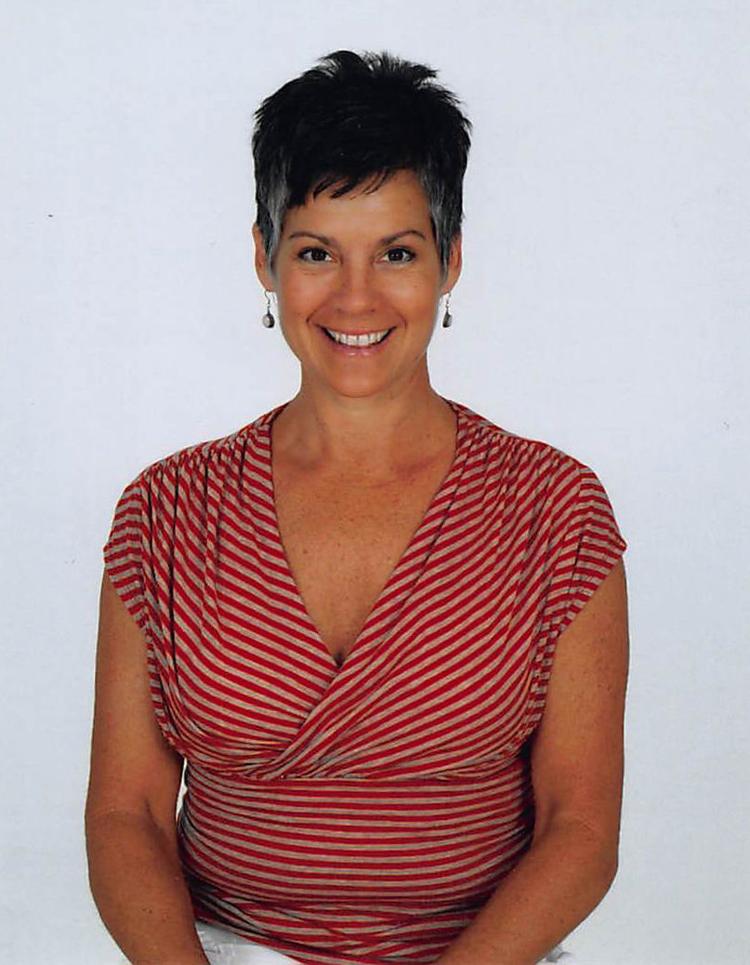 This is a year that we all will vividly remember, as COVID has demanded that we rethink and rearrange every aspect of our lives. And our election process was certainly no exception.
Gov. Andy Beshear and Secretary of State Michael Adams declared that "absentee" voting would be the safest way for citizens to cast their ballots during this pandemic. It was considered "absentee" since voting would take place in addition to a regular election day. Each county was challenged to create a process that would best serve their community, and to do so at lightning speed.
I watched Franklin County Clerk Jeff Hancock and his team quickly set up an election headquarters in a secure, safe and accessible location. He moved his staff, had new phone lines installed and added numerous computers to this new location.
Then, they planned how to expand the already proven process of absentee voting to reach the 16,000-plus participating voters as opposed to the 500 citizens who usually vote in this manner. Quite a feat!
I joined an energetic and diverse team who worked to achieve the clerk's main goals: to keep everyone safe and encourage all voters to participate. We enlisted civic organizations to help us spread the word of this process that most voters had never experienced. We developed a marketing plan that included local radio public service announcements, newspaper ads, social media posts and television interviews. All of this was accomplished in a matter of days.
Like a hive of bees we worked at a fast but focused pace to assemble the ballot packets. If you received a ballot and looked closely, you noticed that there were three envelopes, each with a specific mailing label, along with your ballot and instructions for completing and returning it. By the way, there were seven different ballots, specific to whether you live in the city or county and your party affiliation. 
Every single ballot mailed was accounted for in the voter registration system and would be again upon return. It was quite a production, but I have to say that enjoyed it.  It was tiring and tedious, but the mix of teammates of various ages, party affiliation, musical styles, humor and energy levels made it a fun experience. 
I marveled at the number of voters who requested their ballots through the state's new portal. Some folks who weren't comfortable requesting their ballot online, and some who didn't have internet access, asked for our assistance. We spent many hours requesting ballots for them. 
Each voter verbally agreed to allow us to use their on-file signature to authorize the requests. I chuckled when we received calls from those who requested one day and wondered why, a day or so later, they hadn't received their ballot. Amazon Prime we weren't, but we stayed the course and mailed them all out as soon as we could with only a few hiccups in the process.
I spent time working each step of the assembling process, but the majority of my time was answering the phone. At times it was quite the juggling act answering three ringing lines with three on hold simultaneously. Thankfully, everyone on the team jumped in and helped. 
I know I drove our election officers crazy with my own questions, but they were patient teachers who encouraged me to learn a lot of information quickly so that I could share it with everyone.
For most voters this was an entirely new system of voting; many were concerned and confused. Most callers didn't realize that the county clerk's office has been efficiently voting by mail our military and overseas personnel, college students and at-risk citizens for decades.
Many who called were already suspect of elections in general and mail-in, particularly. They needed assurance that it was a safe way to cast their ballots. Some called to inquire about the availability of in-person voting, and others just wanted to make sure their portal request was received. I tried to keep in mind that everyone just needed a dose of kindness in these crazy times, and I attempted to be that dose.
I was surprised how quickly the ballots started arriving and I was impressed with the multistep, transparent  process the team created for receiving them. Particular attention was given to ensuring that there was party parity at all times — an equal balance of Democrat, Republican and independent representation present during each step.
There were numerous times we had to momentarily stop production and shift the team around to keep it legitimate. We were also frequently visited by "observers" who watched our election process and reported back to their respective campaign teams.
Here's how it worked: We counted, recounted, counted again and reported. Envelopes were stacked in batches of 100 with a report sheet attached listing which team members worked that batch. Every incoming envelope was scanned "received" and noted in the voter registration system. Every signature was verified with the voter's signature on file. Envelopes without a signature or those that were vastly different than the one on file were set aside for review. 
I spent hours looking up phone numbers and making a list so that a bipartisan committee of the county Board of Elections could call each of these voters. Those who came in to sign their envelopes were grateful that they were given this opportunity to make their vote count. Every team member was totally committed to getting as many people voted as possible.
Next, accepted envelopes traveled to the opening station, again adhering to party parity. We counted again, opened and retrieved the inner signed envelop, tore off the signed flap and recounted. Again, there were some set aside for review due to a variety of mistakes: no signature, missing or torn flaps — we even received some with duct tape securing the ballot inside the envelope! Those envelopes needing review were added to the call list.
Accepted inner envelopes were then opened and the ballots were retrieved. We placed the ballots face down and counted again. We filled out the report forms again and the ballots were stacked and ready for the E-SCAN machine. 
I participated with the bipartisan teams placing ballots face down in the locked E-Scan machine. I was surprised at the sensitivity of those machines, as they wouldn't accept any ballots with the slightest errors. Often, it was due to "over voting" — marking too many in a single race, or if the ink mark ran into another candidate's name. I recall that one voter used white-out to change their selection and the E-Scan wouldn't accept it.
Those ballots would later be reviewed by the bipartisan committee, and rescanned if voter intent could be determined. Throughout this entire process, I witnessed a fair system that included numerous checks and balances at every step.
I carry with me many memorable moments from this experience: watching a voter thrilled that her voting rights were recently restored, witnessing first-time voters and parents introducing their kids to the process, elderly voters proudly sharing that they'd never missed an election in years, dedicated postal workers promptly delivering ballots or attempting to find voters whose addresses were incomplete, and precinct workers patiently helping voters on election day. 
But more than anything, I have gained an even deeper respect for our clerk and his team, who are fully committed to excellence. They went the extra mile for all of the citizens of Franklin County.
I witnessed many situations where voters with severe illnesses, unique circumstances and special needs challenged this team to be flexible and creative so that those voters could participate in this election. The team persisted and got those folks voted! 
In closing, I would like to offer some simple suggestions for all citizens to consider, regardless of the form of future elections: Register to vote by the deadline; check your voter registration status or make changes well in advance of an election by calling your county clerk's office at 875-8704 or at www.govoteky.com; be informed and vote; get involved; be a candidate or support one; volunteer as a precinct worker or with your political party, just to name a few. 
Or, you could merely slow down and practice patience and kindness to all who serve you. Trust me, there is so much more that goes into these jobs than you realize and kindness goes a long way; I know because I just lived it first-hand.
It is probably too early to know how we will be handling the November election, but one thing I know for sure is that there will be good local leadership and a dedicated team helping to make it happen in the safest, most efficient way possible.
Kelly Everman, of Frankfort, is a former executive director of Downtown Frankfort Inc. Her email address is kykellyeverman@yahoo.com.