We are coming off Memorial Day, the federal holiday in the United States for mourning the U.S. military personnel who have died serving in our Armed Forces. Memorial Day was originally called Decoration Day ... a day of remembrance which originated during the American Civil War, when citizens from both the North and the South would place flowers on the graves of those who had been killed in battle (even though estimates of the dead range as high as 700,000, agreed upon numbers are 360,222 from the North and 258,000 from the South, for a total of 618,222 Americans). Our holiday "sights" now turn to Independence Day and all the celebrations and memorials which attend to it.
Tucked in the middle of these two holidays is a day of observance, June 14, called Flag Day. It is not a national holiday and only one state recognizes it as a state holiday … the Commonwealth of Pennsylvania. Surprising, since the American flag is so pervasive, visible, and honored during these two holidays, and sixteen other designated holidays. Flags are proudly flown over 163 embassies, 93 consulates, and innumerable federal, state and local government buildings, businesses, and schools. They are also flown at half staff after times of tragedy, and during times of sadness, such as mass school shootings. It is right that we fly our flag, and honor our country and ideals with passion. It is also right that we live our country's ideals with compassion.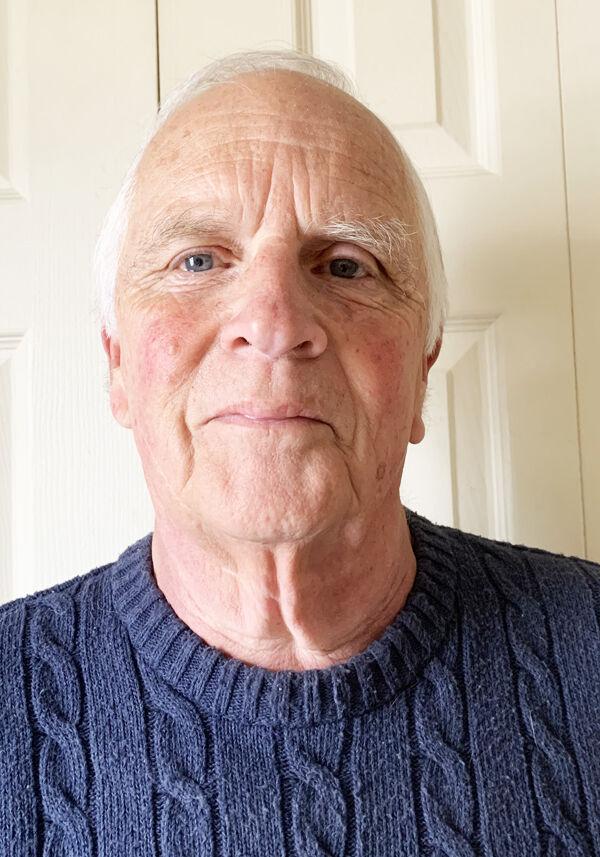 150 million flags are sold each year in America, 95% of which are truly "Made in America." There may be some disagreement about who made the first flag, but records show that on May 29, 1777, Betsy Ross was paid by the Pennsylvania State Navy Board for making flags. On June 14, 1777, Congress adopted the "Stars and Stripes" as our official national flag. Betsy Ross continued to make flags for 50 years under government contracts. The first American flag flew in battle on Sept. 3, 1777. For 245 years this symbol of "liberty and justice for all" has flown around the world. Through wars and in times of peace, the sight of the American flag has given notice to foes and assurances to friends that democracy lives. No other symbol captures the power and glory of our nation like the American flag.
The first mention of a piece of colored cloth, a flag, is from the 11th century B.C.E. in China. Denmark flew their first flag on June 15, 1219 … a flag recognized in 1625 as the national flag of that country and is the oldest continually flying national flag. The American flag is an adolescent compared to the flags of many nations. Its colors are not unique — the red, white and blue. There are 29 countries whose flags are those colors, including Australia, France, New Zealand, the United Kingdom, and Russia. Our flag was not born of geography, culture, monarchy, or fiefdom … but like our country out of an idea, an ideal that all people are equal, have human and inalienable rights, including the rights to life, liberty, the pursuit of happiness and that government exists only through the consent of of the governed, for the common good, i.e., a government of the people, by the people, and for the people.
Francis Bellamy, a socialist minister, wrote the Pledge of Allegiance in 1892. As children we learned to recite this pledge to our nation, which is indivisible and guarantees liberty and justice for all. The words and the flag are not symbols of division, discord, hatred, fear, or greed — they stand for our ideals of honor, unity, and who we are.  
Many homes, including my own, display a triangular shadow box holding an American flag which once draped a coffin, reminding us that "man is but a breath, his days like a shadow"(Psalm 144:4). This triangular flag has thirteen folds symbolizing: 1. Life; 2. Eternal life; 3. A veteran's service; 4. Trust in divine guidance; 5. Moral actions; 6. Heartfelt intentions; 7. Armed Forces tribute; 8. All those who have entered the shadow of death;  9. Motherhood; 10. Fatherhood; 11. God of Abraham, Isaac and Jacob; 12. The Father, Son, and Holy Spirit; 13. Stars uppermost to remind us "In God We Trust."
We do not honor or pledge allegiance to a piece of cloth, but to the citizens and republic for which it stands, for liberty and justice, and not only who we are, but who and how much better we can be. No matter how thin, threadbare, faded or torn a flag may be, it is never so honorable, honored, or comforting as when that triangular piece of colored cloth is placed into the trembling arms and grieving heart of a parent, spouse, child, loved one and a single bugle says it is time to rest, all is well.
Glenn Ballard, of Frankfort, has 40 years of experience in administration in the areas of mental health, health care and education. He is retired and "a repurposed citizen for commonwealth and country." He can be emailed at midvar1975@gmail.com.