At the city commission meeting Monday evening, the commissioners agreed to lease land for a new animal shelter. Thank you for that. But they continue to kick the can down the road for funding the actual construction of the animal shelter. 
In thinking about their spending priorities I see real contradictions that are worthy of review.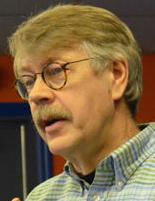 Both the city commission and the Frankfort Plant Board spend money that originates in the pockets of the citizens of Frankfort. Sometimes that is done wisely, but too often it isn't.
Several years ago the FPB (completely different board members) approved building a new headquarters out by the East-West Connector. Not only did it take jobs out of downtown, but this veritable palace cost $16 million, plus another $5 million in debt service. I consider this a huge waste of our money. But the city commission not only took no action; it encouraged this wasteful spending by giving the FPB the land on which to build.
A few years later when new, more fiscally responsible members joined the FPB and tried to negotiate a better energy contract with KYMEA that could have saved the citizens of Frankfort millions of dollars, the city commission interceded and spent (wasted) our money to investigate them, then lost in court.
More recently when FPB tried to build an economical new water reservoir for $3.5 million the city commission again stepped in to stop it and wants FPB to spend an additional $3 million ($6.5 million total) on an inferior design in order to curry favor with one small, affluent neighborhood.
So it seems the city commission is happy to encourage FPB to spend the citizens' money in a wasteful manner, but when commissioners receive a very reasonable request to pledge $1.1 million for a new animal shelter, they suddenly get tightfisted. What is wrong with this picture?
The total cost of a new shelter is about $5 million, with a quarter from the city, a quarter from the county and half from private donations. The people of Frankfort want and desperately need a new animal shelter. The city has the money, including about $14 million in a rainy-day fund. Why can't the city commission use a small portion of it on this project?
I think it is ironic that it is in a rainy-day fund, because on rainy days, when the river comes up into the current animal shelter, the poor animals are literally treading water to save their lives until they can be rescued by the staff and volunteers of the Humane Society.
This is an opportunity for the city commission to demonstrate some leadership. This is not a difficult decision. Please, do the right thing and fund your portion of a new animal shelter.
Frankfort resident Richard Rosen is a businessman and philanthropist. His email address is rrosen567@gmail.com