The long-anticipated opening of the City's Entertainment Destination Center (EDC) is almost here and we couldn't be more excited.
As we are emerging from various states of social isolation during the COVID-19 pandemic, the City of Frankfort is thrilled to welcome residents and visitors alike to our downtown district to meet up with friends and acquaintances, interact with our local restaurants, bars, and shops, and experience live music, history and the vibrancy of our Kentucky Distilled downtown. In other words, MIX it up!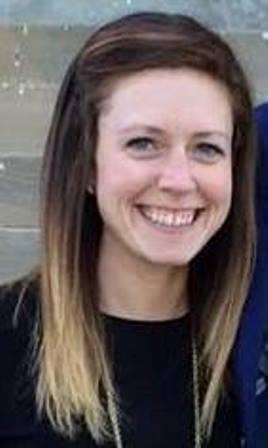 The EDC is a Kentucky Alcoholic Beverage Control license held by the City of Frankfort that allows permitted bars and restaurants to serve open-container alcoholic beverages to-go within the downtown district area. If you're going to take advantage of the MIX District, there are a few things to know.
Cups
If you're getting a drink to-go, you have options. Due to the COVID-19 pandemic, restaurants and bars have been permitted to sell alcoholic beverages to-go, for the intent of taking them home to consume. These drinks must be sold in a lidded, sealed, to-go container. This option is sticking around, so if you're getting a carryout order and heading home, make sure to let your server know this is the option you want.  
Now with the MIX District, permitted bars and restaurants can also sell open container alcoholic beverages to-go, for the intent of taking them outside and strolling through downtown Frankfort. These drinks must be sold in open, plastic cups with the MIX District logo. If you're looking to browse downtown, enjoy live music outside, or travel to your next walkable destination, be sure to let your server know this is the option you want. 
Drinks in the MIX District can only be purchased from permitted businesses, you're not permitted to carry your own open container or any drinks in a non-MIX District cup. Cups are single use and cannot be refilled.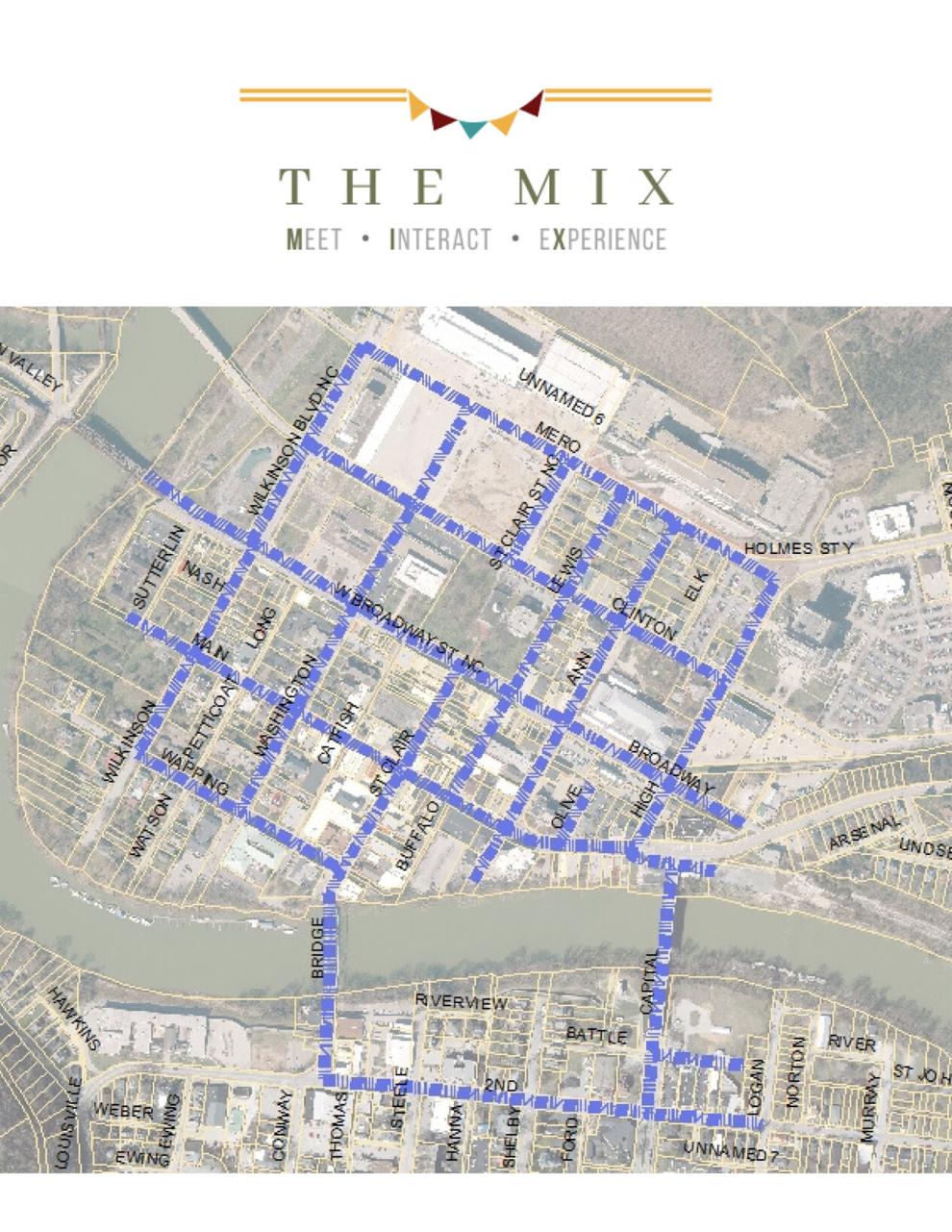 Boundaries 
Once you leave the establishment where you purchased your MIX District beverage in a to-go cup, you can travel anywhere in the downtown business district, and directly across the river on Second Street. Boundary signs letting you know you're leaving the MIX District are posted at every intersection along the border of the district. If you see a sign, turn around or finish and discard your drink before moving past it. The red crosswalks are also an indicator of the district, so if you see red, you're within the district. 
Please know, MIX District drinks are to be consumed only in public rights of way, which means sidewalks, streets, and public gathering areas. Drinks should be consumed and discarded before entering another business, and can't be consumed on private property within the district area.  
Hours
Beginning on June 25, you'll be able to MIX it up every weekend. MIX District hours will be Thursdays and Fridays, 4:30-11 p.m., and Saturdays and Sundays, 11 a.m.-11 p.m. During these times, you'll be able to request MIX District drinks to-go from participating bars and restaurants. Times may be subject to change by the City of Frankfort, and any additions or changes will be advertised.
The City of Frankfort, in partnership with the Frankfort Bourbon Society and Bourbon on the Banks Festival, looks forward to welcoming the community to the MIX District grand opening, scheduled for Friday evening, June 25. Mayor Layne Wilkerson, Judge-Executive Huston Wells and Frankfort Bourbon Society President Charlie Jones will officially open the district at 6:15 p.m. from the city's new concert stage on Broadway.  SUPERFECTA will play on the concert stage from 6:30-9:30 p.m.
The public is encouraged to come out and dine, get drinks and shop at Frankfort's local businesses. The Frankfort Bourbon Society will be hosting a membership event, the Bourbon on the Banks Festival will kick off its event ticket sales, and the City of Frankfort will be available to answer questions about the MIX District. 
We look forward to kicking off the MIX District and the event season for Frankfort. Information on the city's MIX District may be found on the city's website, https://www.frankfort.ky.gov/677/The-MIX-District. The full participating business directory will be released next week, so check the City's website and social media for updates.
Blair Hecker is the City of Frankfort's community engagement project manager. She can be reached at bhecker@frankfort.ky.gov.