A few days ago, Phyllis Vincent wrote in defense of Gov. Matt Bevin and his work on behalf of public education. She encouraged voters to "please investigate" what his record shows.
As a retired teacher as well, I also encourage voters to "please investigate."  In this case, however, what they'll find is the opposite of what Ms. Vincent, the Franklin County Republican Party chair, would have us believe. The hard-earned lesson of the last four years is this: Gov. Bevin is no friend of public schools.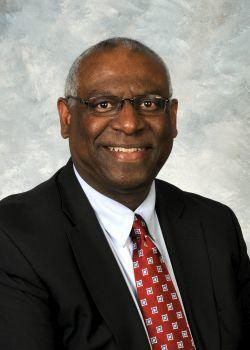 I've seen this firsthand as our community's state representative, a role I have used to push back against his harmful policies wherever I can. As such, I urge voters to consider the true history of what has taken place at our state Capitol during his administration.
Policy-wise, Gov. Bevin is unapologetically in favor of charter schools, which would siphon away millions of tax dollars when that money is needed for public education more than ever. He also backs a private school scholarship tax credit that would initially cost the state $25 million a year but much more down the road. A similar tax-credit program in Florida tops a half-billion dollars annually.
Calling per-pupil spending the "highest ever" in the current two-year budget, as Ms. Vincent does, is a stretch when research shows we remain 13% below 2008 levels when taking inflation into account.
Even at face value, the current per-pupil increase amounts to about a dime extra each school day, and the budget doesn't have even a single dime for new textbooks or teacher development. Meanwhile, if Gov. Bevin's original plan to slash transportation funding by $140 million had been approved, schools would have lost $240 per student. Now that would have been historic in a way we cannot afford.
Ms. Vincent failed to mention that Gov. Bevin vetoed the very budget he now touts as an accomplishment. That also severely undercuts his claim that he is somehow responsible for providing full funding for the Kentucky Teachers Retirement System, something legislators of both parties wholeheartedly support.
His advocacy for fully funding KTRS is also more than offset by his 2017 plan to radically alter a teacher retirement system that has served this profession and taxpayers well for almost 80 years. KTRS' own analysis shows it would have cost $4.4 billion more during the next two decades than maintaining full-funding levels now in place.
The "sewer" pension bill that ultimately cleared the General Assembly last year was thankfully rejected by the Kentucky Supreme Court, but had it been enacted, it would have been disastrous. It would have added to already serious teacher shortages, put retirements of future teachers at risk and forced school districts to pay millions of dollars they don't have into Social Security for their new hires. This would have given us the worst of all worlds: billions of dollars in extra costs for taxpayers with reduced benefits for teachers.
If these examples are not enough, consider how he has treated teachers themselves. He's called them thugs and claimed their protests during last year's legislative session led to children being sexually assaulted and at risk of becoming addicted to drugs. This year, he called communities "soft" for closing schools on days when the temperature was in the low single digits.
As Kentuckians head to the polls in a matter of hours, I hope they will keep this research in mind and reject Gov. Bevin's policies while supporting Andy Beshear's strong advocacy for public schools.  To me, the choice could not be clearer.
State Rep. Derrick Graham, D-Frankfort, is House Minority Caucus chair. He chaired the House Education Committee from 2013-16. His email address is Derrick.Graham@lrc.ky.gov.