Among bills the Kentucky legislature passed over gubernatorial vetoes this past session was one that changes the way U.S. Senate vacancies are filled. It took away the governor's power to unilaterally name a replacement, and requires that the successor be one of three people nominated by the political party of the departed senator.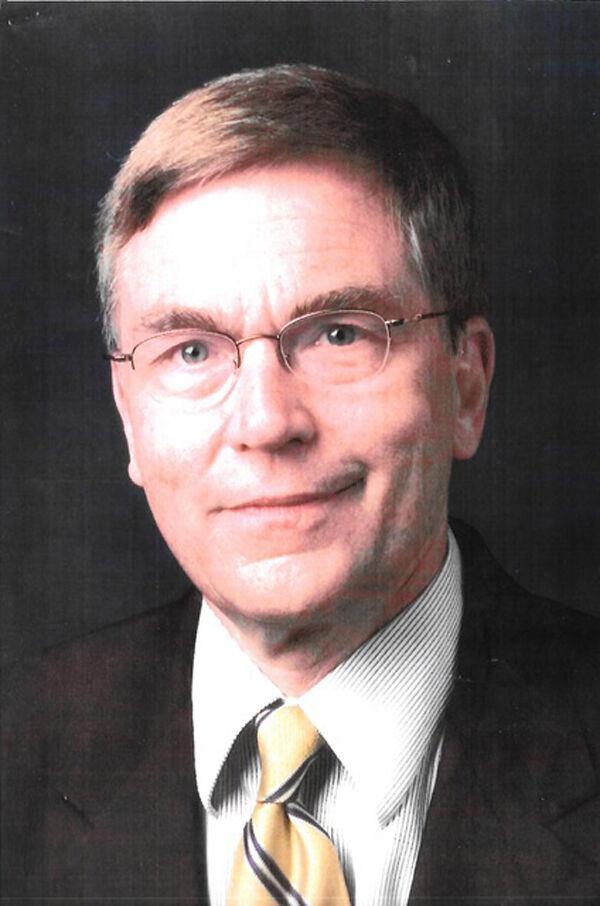 Kentucky's two senators, Mitch McConnell and Rand Paul, are both Republican, and Gov. Andy Beshear is a Democrat. Clearly, the legislation was a way to tie Beshear's hands should a vacancy occur during his term.
Shortly after the legislature acted, McConnell said he suggested the change. The 79-year-old senator, elected to a sixth six-year term in November, said the legislation's purpose was to "honor the results of the last election" by ensuring that a vacancy was filled by someone of the same party.
Otherwise, there really didn't appear to be much urgency. It has been nearly a half-century since a Kentucky senatorial vacancy.
The last time was Dec. 28, 1974, when Sen. Marlow Cook, a Louisville Republican, voluntarily stepped down, knowing that his seat would be filled by then-Gov. Wendell Ford, a Democrat from Owensboro, who resigned with the understanding that Lt. Gov. Julian Carroll's first appointment as governor would be of Ford to the Senate.
Here's how it came to be — and how it helped shape the success of Ford's 24-year Senate career.
Ford had defeated Cook in a hard-fought race. Yet with barely a few days left in office, the Republican was doing the unthinkable: resigning so Ford could fill out his term. 
Why did Cook offer an olive branch to his political foe? He knew that under Senate rules then in effect, resigning early would give Ford more seniority than the others elected at the same time, helping Kentucky.
In Washington and for the newly elected Ford, seniority is and was a big deal. It determines destiny. It's how committee assignments are made, office space determined, even the way parking spots are assigned.  
In Ford's case, it made a big difference on the seniority chart. He began his Senate career as 93rd out of 100; among the eight incoming Democrats, he was second only to Ohio's John Glenn (who ranked first due to the Dec. 23 resignation of Howard Metzenbaum, whom he had beaten in the primary). Here's why this mattered:
• It gave Ford the rare opportunity (for a new senator, at least) to have his first choice in committee assignments, the Committee on Commerce, Science and Transportation.
• It resulted in his becoming a committee chairman after just two years in the Senate (something unheard of both then and now) when he was elevated to head the Committee on Aeronautical and Space Sciences.
• It positioned him to become chairman of the Senate Rules & Administration Committee in 1987-93.
• Most importantly, it put him on a track to eventually become the Senate's Democratic whip from 1991 through 1998, when he retired.
Senate rules have changed, preventing seniority leapfrogging, but rules could change again. But with the new law in place, it's safe to say that what happened in 1974 with Cook and Ford will never occur again.
Senate Historian Emeritus Don Ritchie noted that changing laws dealing with Senate vacancies doesn't always work according to plan.
"State legislatures often try to anticipate Senate appointments. The results in some cases backfired spectacularly. When John Kerry ran for president, the Democrats in Massachusetts didn't want Gov. Mitt Romney to pick his successor, so they changed the law to require a special election. Kerry lost, and four years later with a Democratic governor and Obama as president, Ted Kennedy died. The governor named a short-term replacement but the state had to hold a special election, which Republican Scott Brown won in an upset, costing the Democrats their 'filibuster-proof' majority in the Senate."
Something like this could never happen in Kentucky, right? Don't be so sure. The new law also requires a special election to fill out the unexpired term if a vacancy occurs more than three months before a regularly scheduled election. The new format is nonpartisan (open to all candidates who collect the required number of signatures) and requires a runoff between the top two finishers if no one receives a majority of votes.
Strange things can happen in special elections. Only time will tell if Kentucky's new law turns out to be one with unintended consequences as well.
Michael Ruehling, of Lexington, was a press secretary and advisor to Sen. Wendell Ford. He can be emailed at mjruehling@gmail.com