The public has heard most of the arguments for Buffalo Trace's expansion, pro and con. 
Now it's the responsibility of public officials to act wisely in the public interest. Their decisions will have an impact on Frankfort and the county's future. Yes, we want and need additional tax revenue, and, yes, Buffalo Trace, until recently, has been a good neighbor. But not if it starts the despoilment of the Elkhorn Valley, transforming valuable farmland and nearby residences to build 16 acres of unsightly warehouses that will mar the landscape and adversely affect a large segment of the county. In effect, it will plant an industrial landscape in a rural enclave.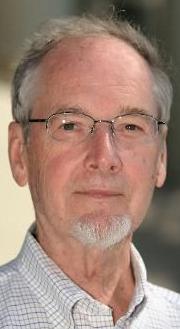 Buffalo Trace should commit itself to being a good neighbor by finding an appropriate location for its warehouses. Those concerned about the future of Peaks Mill are motivated to preserve the public good as well as protect their property. Unlike the consultants and other representatives for Buffalo Trace, not one of the Elkhorn Valley supporters is being paid to promote a certain viewpoint. On the other hand, Buffalo Trace is motivated almost solely by capital, not conscience. At a recent public meeting at Peaks Mill School they sidestepped a commitment to indemnify homeowners for damage the black fungus produces on houses and vegetation during the ricking process. Who knows the health effects on humans? Who knows the effects of spills adjacent to extensive wetlands if an environmental study of the karst is not performed? How will the increased traffic affect the safety and well-being of nearby residents and Peaks Mill School? Are there long-term plans to make the area a bourbon theme park? 
The Elkhorn Valley has a proud recorded history that dates back to pre-statehood and a less defined one that dates from the end of the last Ice Age 12,000 years ago. It is a rare nearly pristine place in the Inner Bluegrass, surviving the often-thoughtless development that has degraded many portions of the region. Let's not squander it under the blandishments of smooth talkers, who will not live in the shadow of these monolithic structures, most of whom do not live in this community. 
I and many others hope our officials will do what's right and vote down a text change that will make most of the county vulnerable to developers — perhaps other distillers — who wish to follow Buffalo Trace's example once the precedent is set, opening almost any land in the county zoned agricultural to similar invasion. Corporate sense and community, or common sense, do not always equate. In other words, what is good for Buffalo Trace is not always an unqualified good for the community.
There is even a substantial legal question presented whether Buffalo Trace has legal standing to make the request. The county's comprehensive plan is not just some ink on paper. It was molded and shaped by the citizens of this county and should not be so brazenly disregarded and amended on behalf of special interests. Preserve the valley as a place that Paul Sawyier would like to paint rather than a foothold for the degradation of the entire valley. Peaks Mill and the citizens of Franklin County deserve better. 
Richard Taylor of Frankfort is a former Kentucky poet laureate who teaches English at Transylvania University. He formerly worked at Kentucky State University. He can be emailed at richard.taylor.ky@gmail.com.