Editor's note: This is the first of a two-part series written by Clara Ross Stamps, Kentucky State University acting president.
Kentucky State University maintains two federal designations: as a Historically Black College and University (HBCU) and Morrill Land-Grant Act of 1890 institution. In Title III of the Higher Education Act of 1965, Congress officially defined an HBCU as "a school of higher learning that was accredited and established before 1964, and whose principal mission was the education of African Americans." The Morrill Land-Grant Act of 1890 indicated that states utilizing federal land-grant funds were required to either make their schools accessible to Blacks or give money for segregated Black colleges to function.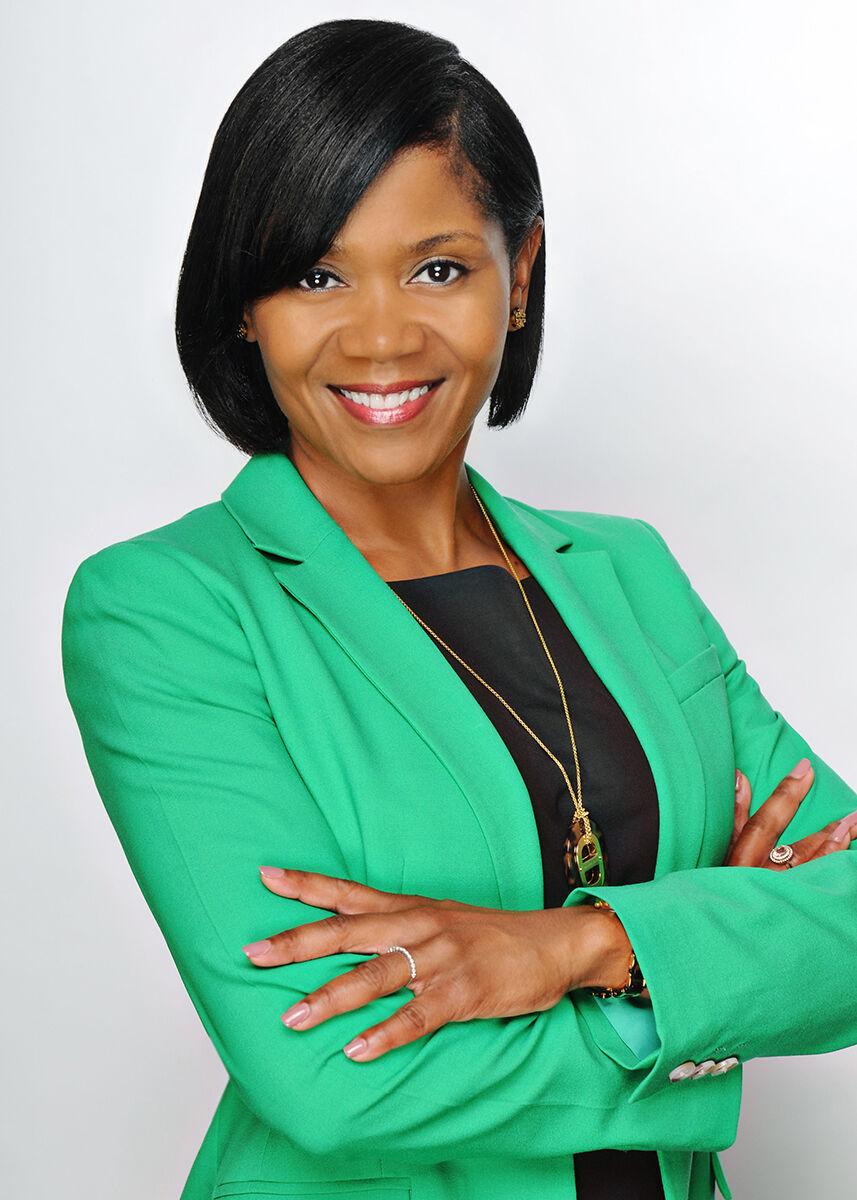 Founded in 1886 as a normal school for the training of African American educators to teach in the segregated Black schools in Kentucky, Kentucky State University has been the cornerstone of educational access and opportunities for generations of Kentuckians. American higher education cannot deny the significance of HBCUs like Kentucky State University to foster economic prosperity for its graduates and the communities they serve.
Like any institution across the nation, Kentucky State has had challenges throughout its history. The financial assessment of Kentucky State has come to a close and been shared publicly and we wait for the legislature's decision on our budget request in the upcoming session. The assessment includes a total budget request to cover the fiscal year 2022 projected cash shortfall of $23 million and $1million each year for the 2022-2024 Biennium Strategic Initiatives.
Kentucky State has implemented several of the financial assessment recommendations, including KSU Board meeting reports on cash position, accounts payable, and student receivables; enforcement of payment policies for students before registration; an enhancement plan for Banner to resolve accounting data quality issues forthcoming to the Board in December; and the internal auditor will provide the Board with quarterly reports of the president's expenses.
Academic Affairs is collaborating with CPE to determine how to best leverage and reposition the unit to pursue academic excellence, advancement in research, and innovation in the classroom and beyond. In addition, Kentucky State understands the workforce needs in the commonwealth and will work with CPE to develop programs that will attract nontraditional students, providing credentials, certifications, and online education to improve the human condition in the commonwealth and close the workforce gaps. 
Additionally, the institution will continue discussions with CPE about educating the next generation of thinkers to solve the most significant problems society faces today and for careers yet to exist in the future.  The KSU Board of Regents will participate in the Association of Governing Boards and the Gardner Institute's Equity in Student Success Academy. The overall goal of the academy is to ensure that our nation's trustees have a greater awareness of the challenges, opportunities, and strategies that colleges face in achieving equitable student success outcomes, including retention, graduation, and post-employment.
A thank you is in order for the Kentucky Council on Postsecondary Education (CPE) and its president, Dr. Aaron Thompson. We thank CPE for the comprehensive and in-depth overview, and we welcome continuous guidance and support. We trust the thoroughness and accuracy of the financial picture CPE has provided. Kentucky State has worked tirelessly and in transparency with CPE since July 20 to begin the process of righting the ship. This work includes a proposed comprehensive assessment and management plan with key areas of focus for future success. 
We now know where the University stands financially and what it will take to right the ship. While our cards are on the table and everything is out in the open, we have not waited around to continue thriving. While we worked diligently through this process, the University and its community continued to thrive, much as it has done for the last 135 years. Here are just a few of the recent highlights: 
• Kentucky State University's Small-Scale Farm Grant Program, which provides assistance to small and limited-resource farmers in Kentucky, was recently reapproved with an additional $990,000 in funding.  
• Construction is underway for the University's next 400-bed residence hall, a public-private partnership estimated to cost between $49.5 million and $51.8 million to be ready in Dec 2022.
• The Federal Communications Commission (FCC) recently announced the selection of a two-time Kentucky State University alumna Heather Gate as the chair for its Communications Equity and Diversity Council (CEDC). 
• Students in the Kentucky State University Bachelor of Science in Nursing program (BSN) recently earned a 100 percent pass rate on the National Council Licensure Examination (NCLEX) and have already been offered or accepted employment.
• Recent alumnus Kirk L. Miller was hired by Wells Fargo and was recently featured in Bloomberg News. 
• Alumnus Darren E. Bryant became the youngest Black mayor in Illinois history with his recent electoral victory in the village of Robbins.  
Clara Ross Stamps is the acting president of Kentucky State University. She can be emailed at clara.stamps@kysu.edu