The unexplained death of an inmate at the Franklin County Jail is a reminder of the unintended consequences of a recently enacted exception to the open records law.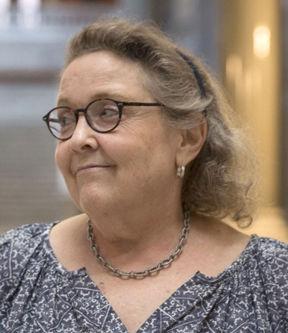 KRS 61.878(1)(q) authorizes nondisclosure of "photographs or videos that depict the death, killing, rape, or sexual assault of a person."
It excludes body camera video.
The new exception contains carve outs for onsite inspection by victims and their families, "involved" insurance companies, legal representatives of "involved" parties, state agencies /political subdivisions investigating official misconduct; or legal representatives for a person "under investigation for, charged with, pled guilty to, or found guilty of a crime related to the underlying incident. The person under investigation for, charged with, pled guilty to, or found guilty of a crime related to the underlying incident."
The public is out of luck.
We testified that where a photo or video depicts nothing about a government agency or actor in the discharge of their public duties, the privacy interests of victims or victims' survivors would outweigh the public's interest in disclosure and the photo or video would likely qualify for exemption under KRS 61.878(1)(a).
We pointed out that private video in the custody of a public agency — like the bystander video of George Floyd's murder by Minnesota police officer Derek Chauvin or surveillance video of the police shooting of David McAtee in West Louisville or Rayshard Brooks in an Atlanta Wendy's parking lot — would be inaccessible to the public through an open records request to confirm or refute the official narrative.
We also argued that the exception would exclude surveillance video depicting a death, killing, sexual assault, or rape in a public agency — focusing on correctional facilities — potentially shielding a public official or employee from accountability for misconduct. Think of the jail surveillance video of the death of Jeffrey Epstein and the conflicting narratives of the surrounding circumstances.
Lawmakers ignored our arguments, and here we are.
The State Journal reports:
"Franklin County Regional Jail spokesperson Ron Wyatt said that the jail believes the inmate died of natural causes, but couldn't confirm yet until a report from the Franklin County Coroner's Office is released."
Coroner Will Harrod said that a full investigation of the inmate's death was still "ongoing."
To be clear, we are not suggesting that anything like the insidious circumstances of Jeffrey Epstein's death occurred at the local jail.
But the public's ability to verify that jail officials responded appropriately to the inmate's medical crisis — whatever it might have been — has been preempted by a new and wholly unnecessary exception that erects an impenetrable barrier to access.
And this is what happens when shortsighted lawmakers are unwilling to consider the unintended consequences of their ill-conceived and unnecessary amendments to the open records law. 
Frankfort resident Amye Bensenhaver served as an assistant attorney general under six Kentucky attorneys general. Her work focused exclusively on open records and open meetings laws. She can be reached at missbhaver@gmail.com