Franklin County, we need to talk. 
Twice in the last week a dog has been abandoned at or near the shelter during regular business hours. Both were left tied, one to a street light down by the sewer department and one to our front gate. We saw the person who left the dog tied to the front gate Wednesday as he was getting into the passenger seat of a white SUV, parked up the road close to the dam. They knew what they were doing. This is unacceptable!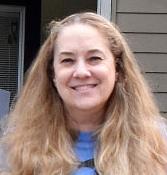 Franklin County Humane Society is contracted as the animal control facility for the City of Frankfort and Franklin County. In recent months, there has been a marked increase in the number of community members contacting us to surrender a pet. We try to accommodate those requests the best we can but sometimes, we simply do not have the space. We have to make space for stray cats and dogs, bite quarantines and animals held in pending court cases.
We are required to hold stray dogs for at least five business days and we actively try to locate owners. We frequently waive or reduce reclaim fees and have worked to get our city ordinances changed. We have waived or reduced adoption fees for all adult dogs. We provide temporary housing of pets for clients of Simon House, Franklin County Women and Family Shelter and Access Soup Kitchen & Mens Shelter as space allows.
We are currently housing 57 dogs. That's nine dogs over our capacity. So seven dogs will sleep in our six outdoor kennels. We're moving dogs (and cats) out as fast as we can without utilizing euthanasia to make space. 
We understand that life can be hard and not everyone can hang onto a stray animal for a few days but it is NEVER okay to tie a dog to our gate (or the light pole down the road) and abandon it. It is NEVER okay to drop a dog or cat off "near" the shelter. The majority of our calls these days are people needing to surrender a pet. Please be patient with us. We want every pet to have a home and every homeless pet to have a place until we find them a home. 
We want to help. We encourage community members to post lost or found animals on various social media platforms. Check around your neighborhood. Have the animal scanned for a microchip. We can loan you supplies and food until space opens up. So please, please call us at 502-875-7297 or email us at contact.fchsky@gmail.com so we can help work out a solution. 
Anyone with information about the dogs abandoned this week can contact us or Officer Gonzalez with the Frankfort Police Department.
Kerry Lowary, of Frankfort, is shelter manager at the Franklin County Humane Society. She can be emailed at kerrylowary.fchs@gmail.com