We may have set a record for pieces of legislation passed, especially in an odd-numbered year, when the session is 30 days long vs. 60 days.
The governor still could veto some, but all of the bills on which I was an author have either fully passed into law or failed now, so I can give a full update on what crossed the finish line.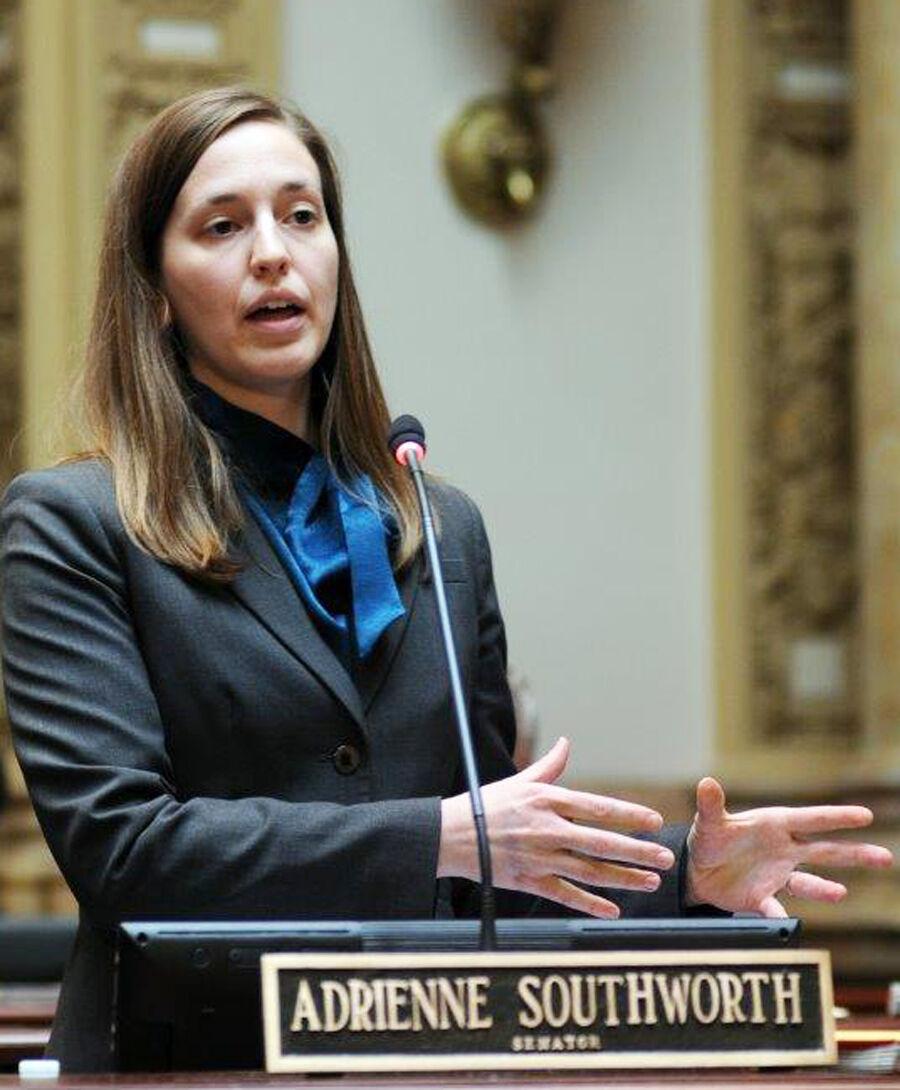 SB 1: (emergency powers amendments) I spent an exorbitant amount of time trying to fix this bill the first week of session. While some of my small changes were incorporated on the Senate side, the House actually passed my language regarding property seizure limitation in HFA 1. This bill was far from ideal, but the House's addition of my amendment plus more turned me from a Pass vote to a Yes vote.
HB 1: (one-year reopening plan) Although the stated purpose of this bill was to reopen schools and businesses, the language left so many loopholes as to render it entirely ineffective. I authored and carried SCS 1 (based on my SFA 3) to close the loopholes through negotiation with Senate and House leadership, which again turned my original No vote into a Yes.
SB 8: (exemptions to epidemic vaccinations) I initially wrote a similar bill, but instead helped with amendments to this one in its formation stages. I also requested and successfully obtained a renumbering from SB 28 to a priority status SB 8, and became primary co-sponsor at that time.
SB 7: (unemployment appeals, waiving overpayment issues) We have more work to do on unemployment than anyone can imagine. I wanted to file a bill, but there is no good place to start. However, this bill was a perfect place to add one long-needed change about appeal timelines to help some people not get cheated out of their payments due to logistics. Therefore, I wrote SFA 1 to change 15 days to 30 days for appeals, which ultimately passed and is now law.
HB 312: (open records revisions) While I railed against many provisions of this bill, including the disastrous fact that it effectively shuts down all open records for the legislative branch, there were other provisions included where I had helped craft many amendments to get it better or less bad. One piece incorporated my open records bill, SB 201, which had previously passed the Senate 37-0. I voted No on this bill every chance I got, however, because one improvement is not worth losing an entire branch of government's records for.
HJR 77: (end emergency orders) My bill that drew the most attention by far was SB 158, which eliminated a statewide mask mandate. After many weeks of pushing, it was finally rolled up into HJR 77 as a COVID order relief package. I am excited to report it became effective Tuesday. As has been the practice in every restaurant, where no guests are wearing masks while eating at their tables, we can now similarly enjoy other venues as well.
The last two days of session, I saw four pieces of my legislation die a political warfare death by the House of Representatives. 
SB 63 (a revision I arranged for my SB 244) would have kept our voting machines off the internet and required paper and pen for ballots. 
HB 327 (incorporating my SB 209) would have changed a district judge in Owen County to a family judge to solve caseload logistics that are denying justice to citizens. 
SB 159 would have streamlined the Kentucky Community Crisis Response Board, which provides mental health to first responders, in an effort to enhance services and get all miscellaneous parts under one umbrella.
Finally, SB 179 would have required that board members of the Kentucky River Authority actually reside in the Kentucky River basin.
Thank you for your communication about perspectives on legislation. Updates will be forthcoming on working groups I will be a part of this summer in order to diligently prepare for the 2022 session. 
Adrienne Southworth, R-Lawrenceburg, is 7th District senator representing Franklin, Anderson, Gallatin, Owen and Woodford counties. She can be reached at Adrienne.Southworth@lrc.ky.gov